Fall is a time of beautiful colors and crisp, fresh air, especially in places like the Western slope in Colorado. There are many simple family activities you can do with children and grandchildren to take advantage of this time of year, from Halloween tricks and treats to Thanksgiving traditions. Here are some that our family enjoys.
Go apple-picking
There's nothing like picking apples straight off the tree. Besides the amazement that a good fruit-bearing tree could actually feed a family all year with delicious fruit (provided you do the work of canning and freezing), you have the satisfaction of knowing right where the apples came from. No processing or waiting to see them in the grocery store. That is as healthy and fresh as it can get! Have the kids and grandkids help. Use laundry baskets to collect the apples, then take them home and wash thoroughly to remove any dirt or pesticides. Shine them up with a clean kitchen towel and store in the refrigerator to make them last longer. If you live in a cooperative climate, think about planting your own fruit trees. This year, one of our apple trees bore more than a thousand apples, and we picked them by hand, put them in cute bowls with scary spider rings and ribbons, then gave them to family members and friends. We had still plenty to eat, make pies and applesauce with, and experienced the joy of sharing with others.
Organize a costume exchange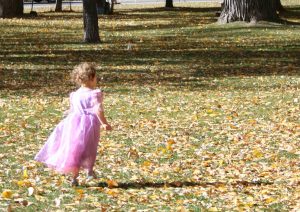 A lovely tradition at some churches is the annual costume exchange. Throughout October, the church gathers donations of gently used costumes from willing donors. Flyers are distributed in the community to advertise free costumes on a Saturday at the church for any who needs one. The women of the church bake cookies and have special treats available for that day. People from the town who might not be able to afford costumes for their kids visit as a family and get costumes free of charge while enjoying a time of neighborly fellowship.
Decorate pumpkins
Whether you have small children, teens, or grandkids, visiting the pumpkin patch is a treat. Some local farms will offer hay rides out to the field for everyone to find their perfect pumpkin. Have apple cider and donuts afterwards. For older kids, try a challenging corn maze at night with flashlights and glow rings. At home, decorate pumpkins by carving (but be careful to supervise – those carving knives are sharp), coloring, painting, gluing with felt designs, or other age-appropriate items. Display your creations in the window or on the porch for others to enjoy.
Share homemade baked goods
Around Thanksgiving time, many communities offer a complete turkey dinner for the homeless or those in need. Other towns provide a lunch for anyone who wishes to come and be part of a larger feast on Thanksgiving day. In some cases, cookies are taken to those who are in prison to brighten their day. To make such ventures a success, the sponsors often ask community members to bake pies or other baked goods. This is an excellent opportunity for children to learn to give to others who may be less fortunate. The entire family can be involved in baking and sharing with others in the spirit of being thankful.
Visit a special place to look at the changing colors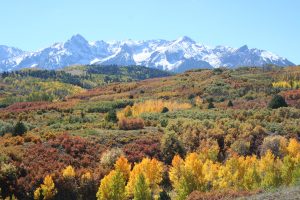 Chances are, there is a special place near you that has especially vibrant Fall colors. Certain parts of Colorado attract people from miles around for picture-taking of our aspen and other trees at the peak of the season. A drive through the mountains or hills can be quality family time. Stop and take early senior-pictures of your graduates or a family portrait for a Thanksgiving or Christmas card. Post your pics on FaceBook for friends and family to enjoy or make a Fall scrapbook to preserve the memories.
There are many ways to celebrate our gratefulness for all that God has given us. No matter how you participate in the wonder of the Fall season, be sure to stop and take time to breathe in the beauty of our great country.
Save
Background
This type of cancer occurs mainly in older adults, with an average age at diagnosis of 73 years, with 9 out of 10 cases of bladder cancer diagnosed in persons over age 55. The American Cancer Society (ACS)(2012) reported that over 73,000 cases were diagnosed in 2012 and that this diagnosis rate has been relatively stable over the last 20 years. Men are three times as likely to get cancer of the bladder as women (American Foundation for Urologic Disease, 2008) and the incidence increases with age.
Risk Factors
Risk factors include chronic bladder irritation and cigarette smoking, the latter contributing to over half of cases. Male gender and age are also risk factors.
Warning signs
The classic symptom of bladder cancer is painless hematuria (blood in the urine). Older adults may attribute the bleeding to hemorrhoids or other causes and feel that because there is no pain, it must not be serious.
Diagnosis
Assessment begins with a thorough history and physical. Diagnosis may involve several tests including an intravenous pyelogram (IVP), urinalysis, and cystoscopy (in which the physician visualizes the bladder structures through a flexible fiber-optic scope). This is a highly treatable type of cancer when caught early. In fact, the ACS (2012a ) estimates that there were more than 500,000 survivors of this cancer in 2012.
Treatment
Once diagnosed, treatment depends on the invasiveness of the cancer. Treatments for bladder cancer include surgery, radiation therapy, immunotherapy, and chemotherapy (ACS, 2012). Specifically, a transurethral resection (TUR) may involve burning superficial lesions through a scope. Bladder cancer may be slow to spread, and less invasive treatments may continue for years before the cancer becomes invasive or metastatic, if ever. Certainly chemotherapy, radiation, and immune (biological) therapy are other treatment options, depending on the extent of the cancer.
Immune/biological therapy includes Bacillus Calmette-Guérin (BCG) wash, an immune stimulant that triggers the body to inhibit tumor growth. BCG treatment can also be done after TUR to inhibit cancer cells from re-growing. Treatments are administered by a physician directly into the bladder through a catheter for 2 hours once per week for 6 or more weeks (Mayo Clinic, 2012a). The patient may be asked to lay on his/her stomach, back, and or sides throughout the procedure. The patient should drink plenty of fluids after the procedure and be sure to empty the bladder frequently. In addition, because the BCG contains live bacteria, the patient should be taught that any urine passed in the first six 6 hours after treatment needs to be treated with bleach: One cup of undiluted bleach should be placed into the toilet with the urine and allowed to sit for 15 minutes before flushing (Mayo Clinic, 2012a).
If the cancer begins to invade the bladder muscle, then removal of the bladder (cystectomy) is indicated to prevent the cancer from spreading. Additional diagnostic tests will be performed if this is suspected, including CT scan or MRI. Chemotherapy and/or radiation may be used in combination with surgery. When the cancerous bladder is removed, the person will have a urostomy, a stoma from which urine drains into a collection bag on the outside of the body, much like a colostomy does. Bleeding and infection are two major complications after surgery, regardless of type, whether a TUR or cystectomy is performed. Significant education of the patient related to intake/output, ostomy care, appliances, and the like is also indicated.
Adapted from Mauk, K. L., Hanson, P., & Hain, D. (2014). Review of the management of common illnesses, diseases, or health conditions. In K. L.
Mauk's (Ed.) Gerontological Nursing: Competencies for Care. Sudbury, MA: Jones and Bartlett Publishers. Used with permission.
Save
Save
Save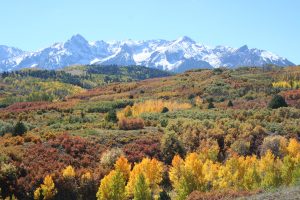 For many people, winter is a magical time. They get to play in the snow, celebrate holidays with family and friends, and cuddle up by the fire. But, for some, including seniors, winter can be a difficult and even potentially dangerous time.
Between the risks of slipping and falling and arthritis pain made worse by the cold weather, many seniors find themselves dreading the winter months. If you're in this group, there's no need to fear the cold and snow.
Read on to learn about four winter safety tips that every senior should keep in mind as the weather cools down.
1. Avoid Slips and Falls
Your chances of slipping and falling increase dramatically in the winter.
To avoid falls and potentially serious injuries, be sure to only walk on sidewalks and walkways that have been cleared and salted. If you're not sure, err on the side of caution and take another route.
It's also important to wear proper winter boots with non-skid soles. Replace the rubber tip on your cane, if you use one, too.
2. Drive Safely
You also need to take extra precautions when you drive during the winter months. Have your car checked during the fall or early winter to make sure everything is operating properly. Be sure to keep your cell phone with you whenever you drive, too.
Avoid driving on icy roads whenever you can, and stick to well-plowed, bigger roads when snow hits. They're usually cleared more quickly than backroads.
3. Minimize Joint Pain
If you suffer from arthritis or joint pain, you mind find that it gets worse during the winter. Some things you can do to relieve your pain and stay comfortable include:
Dress warmly
Find ways to exercise indoors
Eat a balanced, anti-inflammatory diet
Use balms or creams to relieve knee pain
Soak in a warm bath or hot tub to loosen up your joints
4. Fight Seasonal Affective Disorder
Finally, keep in mind that Seasonal Affective Disorder, also known as SAD or winter depression, is also common among seniors, especially seniors who live alone and don't socialize as much during the winter.
If you find yourself feeling depressed or isolated when the weather cools down, seek out new ways to connect with loved ones. Schedule daily or weekly phone calls, or arrange for family members and friends to come and visit you.