When seniors develop diseases affecting cognition, like the various kinds of dementia, caregivers typically make an effort to make their living environment as safe and comfortable as possible.  Sometimes caregivers make lots of changes to a senior's living space, with the best intentions of helping them.  However, this can have a two-sided effect, because seniors with mentally deteriorating illnesses can find change to be a confusing or frightening thing.  Caregivers might change the entire layout of a house, remove everything that could be a hazard, or add numerous locks to provide security.  Changes like these can actually prove to be disorienting for a senior, in addition to being helpful.  So the question becomes, how much change can seniors with Alzheimer's handle?
It's typical to find instances where seniors have lived in the same home for decades, and have a curious ability to navigate the living space with a sort of muscle memory after memory-harming diseases like Alzheimer's set in.  Routine is very important to the delicate psyche of an elder with dementia, so finding the perfect balance of what to change for their own good can be tricky.  Making abrupt overwhelming makeovers to their home's layout can make them flustered and end up actually making  it more difficult for them to get around, adding to their impaired cognition. So it is best to maintain an environment that is familiar as much as possible.  And make any alterations subtly and slowly over time.
The necessity to make changes will depend of the severity of a senior's individual case.  If the Alzheimer's is in the mid to late stages and a senior is wandering out of the home constantly, then immediate action to prevent hazard is surely appropriate.  Installing door alarms or adding locks can be great helps. If a senior with dementia typically kept a messy household, then the mess may add to their unease or make it easier to trip and fall.  De-cluttering their living space can be advantageous in these cases.
Thus, change will surely be necessary at times.  Though it is advisable to make changes as gradually and calmly as possible, to avoid overwhelming or distressing what was comfortable, normal, and assuring to the mind of a loved one with dementia.  Routine is key for security in these instances.  It may also be helpful to make sure you let them see when you move something, or set their things some place, to help then more easily adapt to the change.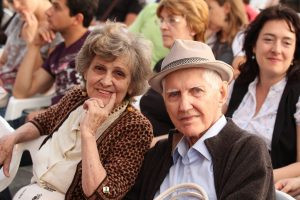 Becoming a senior citizen is a time in one's life where things begin to change, sometimes drastically, and when it comes to important things like insurance, there are quite a few things to consider making sure you have the right insurance and that you can stay within a budget for your medications and general practitioner visits.
If you have ever sat down to compare health insurance plans, you already know how stressful it can be to choose one. There are so many different HMO's, PPO's, government plans and private plans and other plans to consider. It can be confusing to understand if you don't work in the insurance business. Before choosing a plan, you need to determine a few things including:
• Make a list of any pre-existing conditions, if any, that you may have.
• Figure out what you can realistically afford to spend on health care.
• Check into healthcare options offered through work if you still work.
• Check into what Medicare offers, and whether you are eligible based on income for Medicaid or other assistance programs for health care.
Know What You Want
You also need to know the difference in various types of insurance plans.
Health Maintenance Organizations (HMO's)– HMO's require you to have all your medical care handled by a provider that is in the HMO's network.
Preferred Provider Organizations (PPO's)- a PPO will let you pick your caregiver even if they are not in the network, but the deductible and co-payment will be higher for out of network providers.
Point of service Organizations (POS)– A primary provider will take care of your services, but again, if out of network, the amount you pay will be higher than an HMO.
The best way to compare health insurance plans to choose the one that is right for you is to speak to an insurance agent who can offer the facts for the coverage you need most. Calling a company like Taylor Benefits Insurance, an insurance company that works nationwide, is a good idea to get started on the path to the right insurance plan when you hit those senior years. A good agent can walk you through each plan, explain insurance terms and let you know how much you will spend for covered services that you may need for regular care or even emergencies that may arise.

Introduction
Back in the day, the concept of the elderly needing care was majorly related to caregiving by the family or kids. Some fortunate parents got the best care from their family, while the unlucky ones had to suffer misery, depression, and prevailing sad moods, which eventually impacted their health. It is not always the family negligence, but sometimes the situation is so challenging that the elderly themselves have to let go of their families so that the next generation does not miss out on any opportunity to improve their lives.
Some compassionate people understood the need for every senior citizen to have good company, a clean environment, food, and medicine to spend the most crucial phase of their lives in harmony. The concept of senior home care was introduced, where the elderly are provided child-like care to keep them away from any adverse event or energy.
In certain places, there are purposefully constructed home care centers carrying every necessity and plan for a peaceful life for the elderly. On the other hand, we have private caregivers who care for the elderly. People often need clarification on the two types and find it challenging to decide which suits them.
What is Private Caregiver?
Private caregivers are hired and employed directly by senior citizens or their close family. Apart from providing help to senior citizens with ADLs or IADLs, some private caregivers are also trained to provide some medical care such as wound care, injections, and monitoring vital signs. However, this is rare and would cost more at a higher hourly rate.
What is Home Care?
Home care agencies are licensed businesses that hire a team of caregivers. The agency then contracts with families to send caregivers to their loved one's homes to provide the necessary long-term care services. Some agency-based caregivers may be certified nurses or nursing assistants who can offer medical care. Some others provide legal assistance with ADLs or IADLs.
5 Differences between Home Care and Private Caregiver
Private caregivers offer services at an affordable rate. They are averaging around $15 per hour—which can be between 20 and 30 percent lower than caregivers hired via an intermediary home care agency. On the other hand, While costs can vary significantly from place to place, home care agencies are more expensive than independent caregivers across the board. Nationally, the average hourly rate for home care through a home care agency is $20+ per hour—approximately 20 to 30 percent more than an independent caregiver.
The home care service centers are registered with the government, and there are regular inspection raids to ensure the quality of services. The strict check also provides that the caregivers are well-trained and certified; they even have to attend regular workshops to improve their skills.
An individual hires private caregivers, so quality assurance or checks must be made by the individual, which could be more satisfactory due to the lack of resources. The certification checking services are also not available to ordinary people, so you cannot guess whether a person has a valid, accurate degree.
No matter how excellent care you get from any outsider, no one can match the happiness one brings from the love, respect, and attention received from family members. They say blood relations never fade away, which is the world's reality.
Everyone craves love from their loved ones. In the case of in-home care service centers, family involvement is minimal as the senior citizens have to stay within some building or boundary. However, the private caregivers attend to the senior citizens in their own homes so the family can also pay attention to their elderly and keep a check on the private caregivers.
In-home care services are packed with facilities necessary for the well-being of senior citizens.
The available equipment, medicines, and other necessities are provided to the elderly in need within seconds.
On the other hand, in private caregiving, the employers have to take care of the necessities themselves, meaning they have to wander in the market to get medicines and medical equipment.
Since the in-home care centers are buildings based, they have a minimum or maximum capacity, so they may get overcrowded or run out of space. In the case of private caregivers, if you hire them full-time, they can focus on an individual elderly's care without any competition among themselves.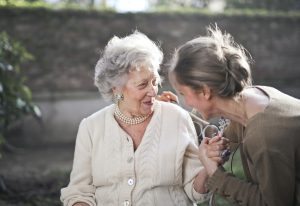 As we age, our bodies become more vulnerable to illnesses and nutritional deficiencies. That is why it is important for senior citizens to take a multivitamin to ensure they get the necessary vitamins and minerals to stay healthy and active. But with so many multivitamins on the market, it can be difficult to find the best one for your needs.
This comprehensive guide provides an in-depth look at the different types of multivitamins available and the factors you should consider when choosing the right one for you. Discover the best multivitamin for senior citizens and achieve optimal health and well-being.
What are the benefits of multivitamins for seniors?
As we age, our bodies become more vulnerable to nutritional deficiencies. If you do not take a multivitamin, you are putting yourself at risk of developing diseases like anemia, osteoporosis, heart disease, and cancer. Taking a multivitamin daily can help promote optimal health and wellbeing. There are various authentic online supplement stores from where you can purchase your desired multivitamins.
A multivitamin can help you meet your recommended daily intake of essential vitamins and minerals like magnesium, iron, Vitamin B, Vitamin C, and folic acid. These can be difficult to get from food alone, especially if you have certain health conditions or a restricted diet.
A multivitamin can also help you meet your recommended daily intake of certain minerals and vitamins, like Vitamin D. These are important for optimal health and wellbeing as they can affect your mood, immunity, and even your metabolism.
Different types of multivitamins for seniors
There are many different types of multivitamins available, each with its own unique benefits. Multivitamins have no harmful effect if taken properly even doctors prescribe multivimins to people going through IVF treatment as well. Below are the most common types of multivitamins for seniors. If you have a specific health concern, such as heart disease or breast cancer, you may also want to look for multivitamins with specific ingredients tailored to these conditions.
Vitamin-only multivitamins: These are the most basic type of multivitamins, containing only the essential vitamins and minerals we need daily. They are generally inexpensive and can be purchased in bulk. They can be taken daily in combination with a B-complex.
B-complex multivitamins: B vitamins are essential for our health and wellbeing. They can affect our metabolism, mood, and immunity. A B-complex multivitamin can help you meet your daily recommended intake of B vitamins.
Multivitamins for seniors with heart disease: There are specific multivitamins for seniors with heart disease. They contain higher amounts of Vitamin C, E, and B-complex vitamins.
Multivitamins for seniors with breast cancer: These multivitamins contain higher amounts of Vitamin C, E, and folate. They can also be taken by women without breast cancer.
Multi for seniors: This type of multivitamin is made for people with a wide range of health conditions. They are often combined with other nutrients and minerals like omega-3 fatty acids, iron, calcium, and magnesium.
Important factors to consider when selecting a multivitamin for seniors
When you are looking for the best multivitamin for seniors, you should consider your age, health conditions, dietary needs, and the brand of multivitamin. Here are some important things to keep in mind when selecting the right multivitamin for seniors.
Age: It is important to select a multivitamin that is age-appropriate. Multivitamins are generally recommended for adults over 50. While some seniors may benefit from a multivitamin, others may find it unnecessary. This can depend on your health and dietary needs.
Health conditions: If you have certain health conditions, you may need to be extra careful when selecting a multivitamin. For example, people with heart disease or high blood pressure may benefit from a multivitamin for seniors with heart disease. If you are on medication, you may want to consult with your doctor to see if you should also be taking a multivitamin.
Dietary needs: You should also consider your dietary needs when selecting a multivitamin. If you have certain dietary restrictions, it can be difficult to get all the vitamins and minerals you need daily. This is where a multivitamin can come in handy, as it can provide you with everything you need. – Brand: Finally, you should select the best brand of multivitamins for seniors. In order to do so, you will need to consider the factors above, as well as the price and reputation of each brand.
Tips for selecting the best multivitamin for seniors
Begin by taking note of your dietary habits. What do you usually eat? Do you take care of your diet? After you know what your dietary needs are, you will be able to select the best multivitamin for seniors. Here are some tips for selecting the best multivitamin for seniors.
Do some research: Before you head out to buy the first multivitamin you see, take some time to do some research. Read reviews and find out what other people are saying about different brands. You can also consult your doctor for recommendations.
Look at your dietary needs: After you know what your dietary needs are, you will be able to select the best multivitamin for seniors. You will want to look for a multivitamin that has the appropriate amounts of vitamins and minerals for your needs.
Consider your budget: You should also consider your budget when selecting a multivitamin. Multivitamins are available at a wide range of prices. You can find quality multivitamins at every price point.
The risks of taking a multivitamin
There are several risks associated with taking a multivitamin. They can cause negative interactions with certain medications, such as blood thinners, or certain diseases. They can also cause excess iron in your body, which can lead to anemia. If you are considering taking a multivitamin, you should consult with your doctor first. Your doctor can help you select the best multivitamin and can also help you avoid the risks of taking a multivitamin.
What to look for in a multivitamin
When it comes to selecting the best multivitamin for seniors, there are several things to look for in order to ensure that you get the most out of your daily supplement. Here are some things to look for when selecting the best multivitamin for seniors.
Amount of vitamins and minerals – You should look for a multivitamin that contains essential vitamins and minerals. This will help you meet your daily recommended intake of vitamins and minerals.
Amount of nutrients – You should also look at the amount of nutrients each multivitamin contains. This will help you determine which multivitamin is best for you based on your dietary needs.
Popular multivitamins on the market
There are many popular multivitamins on the market. Below are some of the most popular multivitamins for seniors.
Centrum Silver: This is one of the best multivitamins for seniors. It is rich in essential vitamins and minerals and does not contain artificial coloring or flavors.
Nature Made Adult Multi-Vitamin and Mineral: This multivitamin for seniors is made of 100% natural ingredients. It contains 22 essential vitamins and minerals, including folic acid and calcium.
Nature's Bounty Senior: This is a multivitamin specifically designed for seniors. It provides essential vitamins and minerals including Vitamin C, E, and B vitamins.
The importance of speaking to a doctor before taking a multivitamin
While it is important to select the best multivitamin for seniors, it is also important to discuss your dietary needs with your doctor. After you have selected the right multivitamin and you have spoken to your doctor, you should take your multivitamin as directed on the packaging.
In order to get the most out of your multivitamin, it is important to take it daily. When you are deciding which multivitamin is best for you, you should consider your dietary needs, your age, and any health conditions you may be dealing with. You should also select the best brand of multivitamins for seniors. A quality multivitamin can help you meet your daily recommended intake of vitamins and minerals and promote optimal health and wellbeing.
Conclusion
As we age, our bodies become more vulnerable to illnesses and nutritional deficiencies. This is why it is important for senior citizens to take multivitamins
The National Institute of Dental and Craniofacial Research revealed in a survey conducted from 1999 to 2004 that periodontal disease (gum disease) is prevalent among seniors aged 65 and older.
Seniors who are smokers are at a higher risk of developing severe gum problems. The research is proof that proper dental care is vital at any age, but especially during the senior years when oral health is most sensitive.
To prevent periodontal disease and other problems that might require emergency dental care, you or your senior family member should follow certain oral health practices.
 Tips for Elderly Dental Care
 Brush your teeth and floss regularly
It is recommended that you brush your teeth with fluoride toothpaste two times a day. Be sure to do the brushing for at least two minutes, and be gentle. If you brush too hard, you might hurt your gums.
Flossing at least once a day is also an important dental care practice. Proper use of dental floss will help remove hard-to-reach food particles wedged between the teeth' spaces.
Take in Calcium is an essential nutrient that contributes to bone and teeth health. A person who does not have enough calcium can develop osteoporosis, leading to teeth loss when the jaw bone is affected. It is vital, therefore, for seniors to include calcium-rich food in their diet.
According to the American Dental Association, seniors need an average calcium intake of 1,000 milligrams per day. You can get significant amounts of this nutrient from dairy products such as milk, yogurt, cheese, and vegetables like kale, spinach, and broccoli.
Besides calcium, it would help if you also had enough vitamin D in your diet as it is essential for the proper absorption of calcium-rich food.
 Minimize sugar intake
Stay away from sweets that are rich in starch or starchy ingredients as this will destroy your teeth. If you eat or drink anything sweet, be sure to brush your teeth and floss afterward.
 Stop smoking
As mentioned earlier, seniors who smoke are more prone to periodontal disease than non-smokers. Quitting may be challenging, but it's well worth it because staying away from all forms of tobacco will protect you from gum disease and other dental problems.
Besides following the tips above, it would be best to visit your dentist every six months.
About the Author
Dr. Gary Salwin leads the Glendale Dental Group, Arizona. He and his team treat dental emergencies and perform a whole range of dental services. He has been practicing dentistry for more than 36 years.