'Carpe diem' is a phrase that you've no doubt heard before. Your grandchildren might be announcing instead that 'YOLO – you only live once'. The message is simple – live each day as though it's your last, you never know what's around the corner. According to those phrases, saving for old age might be a waste of money. We never know if we'll make it to retirement, or how far into our retirement years we'll get. Aren't there more important things to be spending our money on than our old age care? Should we be saving at all?
What are your future prospects?
As much as you might convince yourself that you never know what lies ahead, the reality is that you can assume that you'll live to see old age. Thanks to medical advances, more and more people are living full and healthy lives past an age that would previously have been considered to be 'old'. After those healthy years, in many cases, come the not-so-healthy years when medical costs and care costs increase.
If you're trying to convince yourself that saving isn't worthwhile because you might not ever be 'old', bear in mind that by 2030 it is expected that 1 person out of 5 in the U.S. will be 65 or over.
Should you save for old age?
Your future is unknown. A majority of people pay a small fortune in costs for their care when they reach old age. The amount of support available could increase by the time you're there, or it could dramatically decrease. It is far better to assume the latter and be prepared for every eventuality than to assume that you'll have financial support and then discover later on that you don't.
As you age, you may become less able to earn money and may be less capable of making your own decisions. If you don't prepare in advance, then the eventual burden of your old age care will fall to your loved ones. By saving for old age, you are able to ensure that you get the best place to live, the best support and the best medical treatment, without impacting on the finances and livelihoods of younger family members.
Ecuva is an online health and wellness store where customers can purchase daily living aids, disability aids and items that can make old age easier, more comfortable and more independent.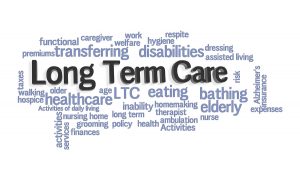 Depending on what long-term care option your loved one chooses, prices can vary. Many families may be surprised to find out that Medicare and private health insurance policies don't typically cover the cost of care. Learn how you can pay for long-term care by reading on!
1. Long-Term Care Insurance
In addition to your health insurance, families can purchase an additional long-term care insurance policy for their loved one. Policies generally cover most services offered by a home care agency, nursing home, or assisted living facility. It's best to purchase a long-term care insurance policy when your loved one is in good health as they may not qualify if there are any pre-existing conditions.
2. Life Insurance
If your loved one already has life insurance, they may be able to add a long-term care rider to their policy. An accelerated death benefit allows your loved one to get a tax-free advance on their policy while they are still alive to pay for the cost of care. If your loved one doesn't require long-term care, their beneficiaries receive a tax-free benefit as long as the policy is in effect.
3. Reverse Mortgage
A reverse mortgage allows the homeowner to draw on their home's equity to pay for long-term care. Your loved one can receive a lump sum or monthly payment and even open up a new line of credit. In the event of their death, heirs are left with the remainder of the home equity after paying off the amount owed. There are both pros and cons of having a reverse mortgage.
4. Annuities
An immediate annuity and deferred long-term annuity can usually be purchased through your loved one's insurance company. A single premium payment for an immediate annuity means they receive a specified amount of monthly income for a designated period of time. With a deferred long term annuity, they will have two sources of funding—one fund that is specifically for long-term care and another fund to use however they would like.
5. Out-of-Pocket
For seniors who don't have an insurance policy or qualify for Medicaid, they must pay out-of-pocket. Planning for long-term care way before it's needed can prevent stress and financial burden. This can benefit those who don't want to pay high insurance premiums. However, only 1 in 4 adults over the age of 45 are actually prepared for the cost of care.
About the Author: Peter Kang is a writer for eCaregivers. He is inspired by his caregiver experience with his late grandfather and role model, a Korean War veteran, to help families find affordable care for their loved ones. Follow Peter on Facebook and Twitter.
Getting older doesn't have to mean losing your independence. If you're looking forward to spending your golden years at home, you can make the experience safer and more comfortable with these life hacks.
1. Try Meal Prep
It can become harder to lead an active lifestyle, and still, pay time and attention to cooking at eating healthy. You may choose to arrange help in the kitchen or check out some quick and easy recipes for seniors. Cooking groups are another great way to meal prep, and can also help you build a network.
2. Update Home Security
There are plenty of reasons to consider home security. In addition to a new system, get familiar with your community. Arrange for friends, family members, or neighbors to pick up any mail, or keep an eye on your home when you're not there.
Motion activated lights can also discourage intruders. Connecting a smartphone to your home security can make life more accessible. Try wireless doorbells, which will allow you to see, hear and talk to whoever is at the door.
3. Keep Your Contacts List Updated
Any senior living alone should keep an up-to-date list of emergency contacts and medical needs. Keep it in one place and up-to-date. Set up your smartphone so it takes simple voice commands. This way you can contact someone quickly when you can't reach your phone.
4. Keep Your Home In Good Shape
Scheduling regular maintenance means you'll spot any tears in carpets, loose fixtures, or anything else that may cause accidents. Ensure that you have regular maintenance done on the home. Setting alerts can help you keep your home updates on a schedule.
5. Smart Apps & Wearable Technology
We've already mentioned setting alarms to keep your home in good shape. But what about you? There are simple assistant apps that can help you stay healthy. For instance, an app to remind you to take your medicine, to drink water, or work out.
Apart from apps you install on your phone or tablet, there are health trackers that will ensure your health stays, well, on track. Fitness trackers can measure your heart rate and activity level. Medical alert accessories contain your health information, which can be important in emergencies.
There are many changes that make living independently complicated for seniors. But complicated doesn't have to mean difficult. Try these tips and make living alone easier on yourself.
It is no surprise that baby boomers are entering the elderhood phase of their lives, which often means seeking medical care or advice for themselves or for their aged parents. The role of the Adult-Gerontology Nurse Practitioner (AGNP) is quickly becoming more relevant as America's older population is expected to grow from 15% to 24% over the next 30 years. With life expectancy increasing from 68 years old in 1950 to 79 years in 2013, the expertise of the AGNP is more valuable than ever as healthcare faces this "Silver Tsunami."
AGNPs are trained to provide care across the continuum of adulthood from young adults to the frail elderly as a reflection to changes made to the national certification exams in 2013, which combined the adult and gerontological specialties into one certification. However, many AGNPs and still-certified Gerontological NPs choose to specialize in the elderly population, (those older than 65) with specific focus areas or competencies related to the aging adult.
Nurse practitioners who specialize in adult and gerontological care can further their specialization by choosing a primary care or acute care concentration. No matter the setting, the AGNP provides multi-disciplinary care to treat the entire individual, not just their health concerns. As there are many facets of aging to consider, the AGNP addresses the physical, psychological and social aspects of aging not only to treat conditions, but to educate patients and the community on preserving function and preventing injury or further decline. Depending on the state in which they practice, AGNPs typically work with a supervising physician under standardized procedures in order to assess, diagnose, treat and prescribe medications.
Many studies have shown that patients are very happy to receive care from nurse practitioners in a variety of settings, including palliative care. Education regarding options for end-of-life care is typically managed by AGNPs in the acute care, post-acute care, home care, long-term care and primary care settings. As educating patients and populations is a cornerstone of the nursing profession, advanced-practice nurses such as AGNPs offer expert knowledge to guide patients and their families through the challenging maze of end-of-life planning. The role of the Adult-Gerontological Nurse Practitioner has never been more valid or necessary as the U.S. begins to feel the surge of the silver tsunami.
Catherine Burger, BSN, MSOL, RN is a board-certified nurse executive leader and contributing writer for www.registerednursing.org.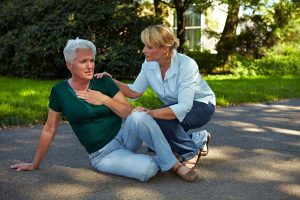 Background
Heart failure (HF) happens when the heart is not strong enough to pump the needed blood with oxygen to the rest of the body. The CDC estimated that 5.7 million people in the U.S. have heart failure. The incidence of congestive heart failure (CHF) varies among races and across age groups. It is the cause of 55,000 deaths each year (CDC, 2012). The lifetime risk for someone to have CHF is 1 in 5.
Risk Factors
The major risk factors for HF are diabetes and MI. African American males are at higher risk than Caucasians. The risk of CHF in older adults doubles for those with blood pressures over 160/90. Seventy-five percent of those with CHF also have hypertension (AHA, 2012). Congestive heart failure often occurs within 6 years after a heart attack.
Warning Signs
Signs and symptoms of heart failure include shortness of breath (that also worsens when lying down), weight gain with swelling in the legs/ankles, and general tiredness. It is essential that older adults diagnosed with HF recognize signs of a worsening condition and report them promptly to their healthcare provider. Older adults may not have the typical symptoms but complain of other things like decreased appetite, weight gain of a few pounds, or insomnia (Amella, 2004).
Diagnosis
For in-home monitoring, daily weights at the same time of day with the same clothes on the same scale are essential. The physician or primary care provider will give guidelines for the person to call if the weight exceeds his or her threshold for weight gain. This is usually between 1 and 3 pounds. The decision regarding when to call the primary care provider is made based upon the severity of the HF and the relative stability/frailty of the person.
Treatment
Treatment for HF involves the usual lifestyle modifications discussed for promoting a healthy heart, as well as several possible types of medications. These include ACE inhibitors, diuretics, vasodilators, beta-blockers, blood thinners, angiotensin II blockers, calcium channel blockers, and potassium. Lifestyle changes, per recommendation of the primary care provider, may include (AHA, 2009):
Maintaining an appropriate weight
Limiting salt intake
Limiting caffeine and alcohol intake
Managing stress
Getting adequate rest
Engaging in physical activity as prescribed
Quitting smoking
Eating a heart-healthy diet
To minimize exacerbations, patient and family counseling should include teaching about the use of medications to control symptoms and the importance of regular monitoring with a health care provider (Agency for Healthcare Research and Quality [AHRQ], 2012; Hunt et al., 2009). With the proper combination of treatments such as lifestyle changes and medications, many older persons can still live happy and productive lives with a diagnosis of heart failure and minimize their risk of complications related to this disease.
Adapted from Mauk, K. L., Hanson, P., & Hain, D. (2014). Review of the management of common illnesses, diseases, or health conditions. In K. L. Mauk's (Ed.) Gerontological Nursing: Competencies for Care. Sudbury, MA: Jones and Bartlett Publishers. Used with permission.