May is National Stroke Awareness month, so this is a good time to reflect on stroke prevention and treatment. Consider these facts about stroke from the American Stroke Association (2013): Be informed about stroke.
• Nearly 800,000 Americans annually suffer a new or recurrent stroke.
• A stroke occurs about once every 40 seconds. About every 4 minutes, someone dies of a stroke.
• Stroke is the 4th leading cause of death in the United States, killing more than 137,000 people a year.
• Risk of stroke death is higher for African American males and females than for whites. Females have a higher rate of death from stroke than males.
• In 2010, Americans paid about $73.7 billion for stroke-related medical costs and disability.

Stroke is simply defined as an interruption of the blood supply to the brain. It is most often caused by a clot that either originated in the brain or traveled from another part of the body. Warning signs of stroke include (National Stroke Association, 2013):
• Sudden weakness or paralysis, usually on one side of the body
• Sudden confusion, speaking or understanding
• Sudden changes in vision
• Sudden dizziness, incoordination, or trouble walking
• Sudden severe headache with no known cause
If you or someone you love experiences any of these symptoms, call 911 immediately. Do not delay. New medical treatments may be able to reverse the effects of stroke, but time is critical. Note the time that the symptoms started so that you can inform the medical professionals who are providing treatment.
The effects of stroke depend on the area of the brain that is damaged. Some common results of stroke are weakness or paralysis on one side of the body, difficulty walking or dressing oneself, aphasia, trouble eating or swallowing, bowel and bladder changes, cognitive changes such as memory problems, and emotional issues such as depression and mood swings. Stroke affects the entire family, so be sure to seek out resources and support in your community if a stroke has touched your family.
For stroke survivors, treatment in an acute rehabilitation facility with an interdisciplinary team approach is highly recommended and results in more positive outcomes. The rehabilitation team works together with the survivor and family to accomplish personal goals and achieve the highest level of function possible. Although some of the effects of stroke may be long-lasting or permanent, there is hope of continued progress and good quality of life after stroke.
Background
This type of cancer occurs mainly in older adults, with an average age at diagnosis of 73 years, with 9 out of 10 cases of bladder cancer diagnosed in persons over age 55. The American Cancer Society (ACS)(2012) reported that over 73,000 cases were diagnosed in 2012 and that this diagnosis rate has been relatively stable over the last 20 years. Men are three times as likely to get cancer of the bladder as women (American Foundation for Urologic Disease, 2008) and the incidence increases with age.
Risk Factors
Risk factors include chronic bladder irritation and cigarette smoking, the latter contributing to over half of cases. Male gender and age are also risk factors.
Warning signs
The classic symptom of bladder cancer is painless hematuria (blood in the urine). Older adults may attribute the bleeding to hemorrhoids or other causes and feel that because there is no pain, it must not be serious.
Diagnosis
Assessment begins with a thorough history and physical. Diagnosis may involve several tests including an intravenous pyelogram (IVP), urinalysis, and cystoscopy (in which the physician visualizes the bladder structures through a flexible fiber-optic scope). This is a highly treatable type of cancer when caught early. In fact, the ACS (2012a ) estimates that there were more than 500,000 survivors of this cancer in 2012.
Treatment
Once diagnosed, treatment depends on the invasiveness of the cancer. Treatments for bladder cancer include surgery, radiation therapy, immunotherapy, and chemotherapy (ACS, 2012). Specifically, a transurethral resection (TUR) may involve burning superficial lesions through a scope. Bladder cancer may be slow to spread, and less invasive treatments may continue for years before the cancer becomes invasive or metastatic, if ever. Certainly chemotherapy, radiation, and immune (biological) therapy are other treatment options, depending on the extent of the cancer.
Immune/biological therapy includes Bacillus Calmette-Guérin (BCG) wash, an immune stimulant that triggers the body to inhibit tumor growth. BCG treatment can also be done after TUR to inhibit cancer cells from re-growing. Treatments are administered by a physician directly into the bladder through a catheter for 2 hours once per week for 6 or more weeks (Mayo Clinic, 2012a). The patient may be asked to lay on his/her stomach, back, and or sides throughout the procedure. The patient should drink plenty of fluids after the procedure and be sure to empty the bladder frequently. In addition, because the BCG contains live bacteria, the patient should be taught that any urine passed in the first six 6 hours after treatment needs to be treated with bleach: One cup of undiluted bleach should be placed into the toilet with the urine and allowed to sit for 15 minutes before flushing (Mayo Clinic, 2012a).
If the cancer begins to invade the bladder muscle, then removal of the bladder (cystectomy) is indicated to prevent the cancer from spreading. Additional diagnostic tests will be performed if this is suspected, including CT scan or MRI. Chemotherapy and/or radiation may be used in combination with surgery. When the cancerous bladder is removed, the person will have a urostomy, a stoma from which urine drains into a collection bag on the outside of the body, much like a colostomy does. Bleeding and infection are two major complications after surgery, regardless of type, whether a TUR or cystectomy is performed. Significant education of the patient related to intake/output, ostomy care, appliances, and the like is also indicated.
Adapted from Mauk, K. L., Hanson, P., & Hain, D. (2014). Review of the management of common illnesses, diseases, or health conditions. In K. L.
Mauk's (Ed.) Gerontological Nursing: Competencies for Care. Sudbury, MA: Jones and Bartlett Publishers. Used with permission.
Save
Save
Save
Contrary to popular belief, professional teeth cleaning can do more than give you an alluring smile. If truth be told, teeth cleaning is an integral part of primary dental care. Inadequate oral hygiene has been associated with several oral and health issues, including bone loss, strokes, and cardiovascular diseases.
While regular brushing and flossing are essential, they won't always suffice. To ensure your teeth are thoroughly clean and healthy, teeth cleaning is considered a must. Not convinced? Below are some notable reasons why teeth cleaning is a must for dental health:
1. It helps remove stains that discolor and dull your teeth, so you'll have a whiter and brighter smile.
2. Regular teeth cleaning can help prevent gum disease, which can lead to early tooth loss.
3. During teeth cleanings, it's easier for dentists to detect problems like fractures and broken fillings.
4. Many studies have proven a strong link between gum disease and cardiovascular disease. Since getting your teeth cleaned on a routine basis can help prevent gum disease, you also significantly reduce your chances of developing deadly strokes and heart attacks.
5. Every hour, one person dies from oral cancer, and this is in the United States alone. The good thing is many of these cancers are curable if detected early. Dentists can often spot red flags during routine teeth cleanings.
6. Regular teeth cleaning can help you save money in the long run as you can avoid dental issues that might cost you a fortune to fix.
7. Routine teeth cleaning can also allow your dentist to compare your oral health's current state compared to your last visit. If your dentist spots any issues, it can be corrected right away before causing other oral and health complications.
8. One of the foolproof ways to avoid bad breath is by keeping your teeth clean. Going beyond your essential oral practice of brushing and flossing will not only help ensure you'll have a healthier mouth, but also a fresher breath.
9. Regular teeth cleaning can also help prevent the buildup of cavities that often lead to tooth decay.
The importance of regular teeth cleaning cannot be overstated. While it will require effort and a little investment, the benefits are truly worth it. You will not only save money in the long run, but you'll also keep oral and other health issues at bay!
About the Author
Dr. Megan Peterson Boyle is the lead cosmetic dentist with Dental Studio 101 in Scottsdale, Arizona. She is focused on providing anxiety-free cosmetic dentistry services including invisalign, dental implants, dental crowns and cosmetic fillings. She enjoys spending time outdoors with her friends and family.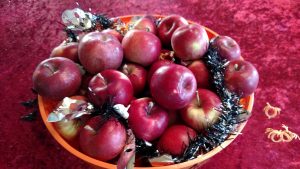 When it comes to consuming sufficient amounts of vitamins and minerals, turns out many seniors aren't. Chronic disease, dietary restrictions, limited income and access to food, reduced social contact, and other factors can increase a senior's risk for malnutrition. There are simple solutions however for addressing the problem – don't miss this quick guide:
Should Seniors Take a Multivitamin?
While the research on the need for multivitamins in the average American adult's diet goes back and forth, when it comes to senior health specifically, experts can agree on some things. With older age often comes diminished appetites, decreased digestive functioning (which can affect nutrient absorption), as well as less energy, bone loss, and reduced muscle mass.
While seniors should invest in core diet staples like fresh fruits and vegetables, whole grains, nuts, legumes, and lean proteins, they may also want to talk to their doctor about nutritional supplements like multivitamins.
Multivitamins for older adults can vary. Some multivitamins with added calcium and vitamin D are ideal for active women over 50, for example, while others may come with herbal ingredients that offer memory or energy improvement.
Easy Ways to Boost Nutrient Intake
While it might seem like nutrition shakes are the simplest solution for undernourished seniors, there are also fairly simple ways to incorporate more whole foods into a daily diet.
A high-powered blender is the ultimate nutritional tool a senior has at their disposal. These hi-tech devices process food at super speeds, helping to easily blend even the toughest ingredients like nuts and seeds. They are especially handy if you are a senior who struggles with dysphagia, the inability to safely swallow foods.
High-power blenders allow you to mix loads of healthy ingredients like fresh fruits, veggies, beans, greek yogurt, nut butters and more into smoothies, shakes, soups, stews, and dips. This simplifies the process of putting a meal together and is a much healthier alternative to processed, packaged and frozen meals.
Recruiting help from a care network can also help boost a senior's nutritional intake, ensuring regular round-the-clock meals that offer variety in addition to nutrients. Free, online tools like CaringBridge.com and TakethemAMeal.com allow family caregivers, neighbors, or simply friends to coordinate a digital calendar where people can sign up to help a senior with meals.
Local nonprofit services may be an alternative as well if a substantial care network is not in place. Meals on Wheels, for example, has chapters nationwide that deliver daily meals to seniors in need, and free senior transportation services are available in many regions and can help seniors get to the store to buy groceries or pick up food.
Rose's family knew that she was having some memory problems as well as balance issues when walking, but they told themselves that she was getting long okay and was safe to stay at home alone. After all, of Rose's three grown children, only one lived near her, and all the kids had their own families to tend to in addition to working. Rose told herself this as well. She didn't want to be a burden to her kids and she didn't want anybody in her house. She was 86 but she could still take care of herself…until one day.
That one day, Rose was in the attic trying to get down some Christmas ornaments. She was standing on a chair and fell, crashing to the floor. Rose felt a searing pain down her leg and she wasn't able to stand up. She lay there crying, not knowing what to do. She felt so confused. There was no phone in the attic, and no windows to call out for help. She couldn't get herself up and every time she moved, it hurt so bad that she stopped trying. Rose lay on the cold, wooden floor of that attic with no food, water, or help for 2 days before the neighbors got worried and called the police and her family. By the time they found her, Rose was confused and dehydrated, in bad shape. She had broken her hip when she fell, had a mild concussion and bruised ribs as well. She spent a week in the hospital and then another 3 weeks in a rehabilitation unit within the nursing home after hip surgery to repair the fracture. During her hospitalization, she was diagnosed with middle stage Alzheimer's dementia. When it came time for discharge from the rehabilitation unit, Rose's children felt she was no longer safe to stay at home alone and sent her to a memory care unit in a local nursing home. Rose felt like she had done something wrong. Because she fell, she could no longer live in her home and she felt her children didn't care about her. She didn't get to set her affairs in order or say goodbye to her beloved home and neighbors.
Recently, I have noticed this alarming trend in the care of older adults. Family members know a crisis is coming, but still they wait. They wait to get help into the home. They wait to tell the doctor what is going on. They don't seek help or even want to talk about the physical and mental problems they see in their older parent. The older adult is afraid of losing independence so she hides her problems. Sometimes the older person doesn't realize how serious her memory problems are until there is a crisis. Often the family is too busy or overwhelmed to deal with the realities of what is happening to their loved one. Maybe the older person refuses to have help…until that day when she no longer has a choice.
Planning ahead at the first sign of problems is a positive step for older adults and their families. It avoids the crisis scenario that so often happens. Waiting for the crisis to occur puts everyone in an uproar when it does. Wouldn't it be better and easier to avoid the crisis by planning ahead? Getting an assessment from the physician done early and making plans for help in the home as soon as it is needed can help avoid all the negative feelings and emotions that come when a catastrophic event occurs suddenly. You may even be able to avoid traveling down the crisis road altogether.
So, don't wait for the crisis to happen. Be proactive. Take action now. Taking the time to explore assisted living options or arrange for some help in the home could make all the difference in your loved one's quality of life and will help preserve positive family relationships for the future.