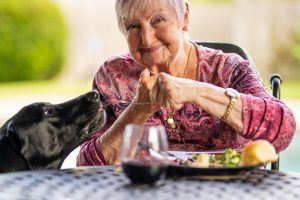 No matter the age, a dog will always remain the best friend of a man.
As a child, adult, or an old person, dogs are loyal and truthful to their friendship with humans for years.
Hence, dogs are the chosen ones who help senior citizens with their daily lives. Dogs are perfect for training and harder not to love. These dog qualities have made them the perfect animal that works as a therapist for a human.
Find yourself or anyone else struggling in their old age. You can get them a therapy dog that will make their survival much more manageable.
Here are 5 benefits that prove how therapy dogs work their magic in the lives of senior people.
Improves Mental Health
A man needs love. A man is born to receive and give love. And a dog fills this void perfectly.
A dog loves a man unconditionally as long as the man loves him back. The world of a dog revolves around his best man, and if you train a dog enough to also take care of you, then they turn into impeccable therapists, as well.
So if you have someone who eagerly waits for you till you come back home, licks your face in the morning, and stays with you for the rest of the day, then you have someone to love and support for the most of your life, and this is what you need to heal your mental health.
This results in remarkable improvement in depressions, anxiety, and other mental disorders that a human suffers from.
Most senior people get themselves a dog in the later years of their life, which they do to stay sane and happy.
Increases Ability To Socialize More
Therapy dogs encourage people to interact better.
When people don't feel lonely, they feel better about themselves. This is how they are enabled to communicate better with others.
Therapy dogs support and teach seniors by urging them to go out more often. So when you go out to take your pooch for a walk, there are high chances you get to interact with other pet owners who would like to speak with you about your experiences with a dog.
Some might stop for the cute little furry friend you have and ask you things about them. Hence giving you the chance to talk with and who knows, even make friends with other people.
Boosts Self-esteem
With the unconditional love you receive from a dog, you will feel worthy of yourself. This is what makes a man feel better about themselves. It further improves a man's self-esteem, who will now go out as a happy and confident person.
Improved self-esteem significantly improves the quality of life and mental health, as well. And a therapy dog can help you achieve all of this. They are trained to love and take care of you in ways where you feel relieved and supported.
All you need is someone to stick to you through the worst, and pups do that without judgments.
Gives A Meaning And Purpose In Life
Taking care of a furry companion is not only fun but therapeutic. Having something meaningful to do adds a purpose to your life. And taking care of a dog and feeding them good dog food is just the purpose you should consider in later stages of life.
Not only will it structure and refine your schedule, but it will also keep you busy for most of the day to keep you away from boredom and loneliness. Because boredom and loneliness make a man succumb to the darkest part of life and leave them with nothing but harmful thoughts.
Alleviates Symptoms Of Dementia
Therapy dogs have proven to improve the mental health of the man to such an extent that they also help alleviate the symptoms of dementia. These include improving a man's cognitive skills, giving them a reason to become a better version of themselves, and significantly improving their memory.
Dementia is a chronic disorder that can't be reversed but can indeed be stopped from progressing. Thus, petting a dog at the right time is the best you can do for the disease and prevent it from worsening.
Apart from the medications, having a dog is of great help against dementia.
Last Thoughts
Therapy dogs are trained to help a senior person live a quality life. They help, support, care, and love a person without expecting anything in return. Also, who can avoid beautiful creatures like dogs? They are angels that blessed the world and were sent down to rescue humans.
Now that more people are becoming aware of the benefits of having a therapy dog, many people have become livelier and cheerful as adults. This trend probably wouldn't come to a halt, so why not get a dog for yourself, too?
If you want to know more about dog's love and care, visit Dog Food Desire.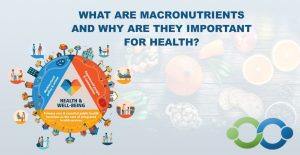 The human body needs some foods and ingredients to grow properly. Without those essential products, a person can't feel healthy and strong.
Macronutrients are one of those ingredients that you need to take in a higher quantity. Due to their high demand by the human body, these are termed as Macro which means large.
Every nutritionist will direct you to maintain the amount of these ingredients for getting better health.
No matter, either you are looking to gain weight or lose weight, you must think about these ingredients first. Without regulating them, you can't complete any task regarding your health.
Types of Macronutrients
There are three main types of macronutrients that a human being includes in his meal on daily basis.
The main reason why we take these ingredients is that they will fulfill our body's energy requirements.
A person who takes foods with an appropriate quantity of macronutrients will be healthy for a longer time.
You should keep a view on what kind of macronutrient you should take for proper health.
Proteins
Carbohydrates
Fats
All these macronutrients have a specific number of calories. It purely depends on your body conditions that which of them you should eat and in which quantity.
Let's have a look at the process with which you can estimate how much nutrients you should include in your daily meal.
How many macronutrients should we eat?
Many people have this question because they want to maintain their health and body growth.
There are two main ways through which you can calculate the required quantity of macronutrients.
First of all, you can contact any expert nutritionist who will examine your health and give you a proper diet plan.
In this process, you may have to visit the person various times to adjust that plan.
Secondly, you can use a macronutrient calculator available on the internet. With this method, you don't have to do much work but put some values in the given box according to your health.
For example, you may have to write your weight, height, and few other values. The tool will get an idea about your health and give you a perfect plan of diet to follow.
You can make as many plans as you want just by changing the values according to your growth after few weeks.
In this way, you will be able to keep your health on track properly.
What happens if we take unnecessary macronutrients?
As we have mentioned above that macronutrients are essential for human health. Its deficiency or excessiveness will harm the body badly.
In case, you get lower macronutrients, your body will not be able to make enough energy to work. Also, your bones will be affected badly and you often feel pain in your bones and joints.
On the other side, if you take macronutrients in excessive quantity, your body will convert them into useless materials.
Keep in mind that our body makes energy and blood from different ingredients available in our food. The excessive ingredients will be converted into unwanted fats that are not necessary for the body.
In this way, you will start gaining weight that will lead you towards different diseases. So according to the above discussion, it is very necessary to calculate macros of ingredients that you are going to eat. This will help you to balance your diet and maintain your body and energy level.
Final Note
You should keep track of your body's growth and adjust the macronutrient quantity with time. It will enable you to keep your health on the right path.
Without macronutrients, your body won't be able to make enough energy to work properly. That is why you should keep checking this factor by calculating its quantity.
Guest Blog: Suzie Kolber
Giving Condolences to Relatives: When You Don't Know What to Say
Many people feel uncomfortable in expressing condolences to a relative when that person loses someone. They don't know what to say and are often afraid of saying the wrong thing. Here are some tips to help you the next time you are in that situation.
Be Sincere
Don't try to come up with the "right words." Instead, just focus on being sincere. Even a simple "I'm sorry for your loss" has great meaning when it comes from the heart. If you are close to the grieving person, you can offer more words of encouragement but don't feel that you must. If they are a distant relative, just a short note is plenty to show your condolences.
Write It Down
Another worry for many people is that they will call or stop by at the wrong time. Since dealing with all of the issues surrounding a person's death can leave the person overwhelmed and busy, a written note or email may be more appropriate at this time. You can wait until later to make a visit or phone call. In fact, it may be more timely then when they don't have as much support.
Offer to Help
If you are in a position and at a close distance to help, feel free to extend the offer. Instead of a generic "let me know if I can help," it is often appreciated if you give tangible suggestions. Since the person is probably feeling overwhelmed, he or she may not know what is needed. Here are some ideas on ways you could offer to help.
Stopping by the grocery to pick up food
Bringing over a dish
Taking pets for a walk
Taking the kids out for a few hours
Checking on the house if the person will be gone
Inviting the person to a support group
Inviting the person for lunch
Your offers of help don't have to just be for the first few days after the loved one's death. Many times, support is needed for several weeks or even months while the person is still grieving the loss. In fact, your support may be even more appreciated then.
What Not to Do
There are some things you should avoid in your wish to offer condolences to a family member. The main thing to know is to respect the other person's beliefs. They may have different convictions and ideas about death, especially if they are of a different religion or background than you. If you are not sure of their beliefs, try to avoid comments and expressions that include that sentiment.
Don't be upset if you don't hear back from the person right away. It may take some time for them to get back to you in response to your offers of help and condolences. Know that they appreciate any concern you express even if they don't respond.
Supporting family members through a loss of a loved one can be difficult, but don't be afraid to reach out. Any sincere expression will be appreciated if given in the right attitude.
Suzie Kolber is a writer at http://obituarieshelp.org/words_of_condolences_hub.html . The site is a complete guide for someone seeking help for sympathy messages, condolence letters and funeral planning resources.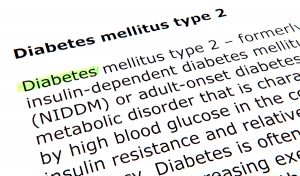 Background
Diabetes mellitus is a common metabolic disorder that affects carbohydrate, lipid, and protein metabolism. It is estimated that about 4.4 to 17.4% percent of adults in the United States have diabetes mellitus (Cory , Ussery-Hall, Griffin-Blake et al., 2010). It is estimated that 11.5 million women and 12.0 million men over the age of 60 have diabetes, but many do not know it. The Indian Health Service reported via the National Diabetes Survey of 2007 that of the 1.4 million Native Americans and Alaska Natives in the United States, 14.2% age 20 years or older have diagnosed diabetes. Rates vary by region, from 6.0% of Alaska Natives to 29.3% of the Native Americans in southern Arizona (CDC, 2007). There are two major types of diabetes, type 1 (T1DM) and type 2 ( T2DM). T1DM is characterized by autoimmune destruction of the insulin-producing beta cells of the pancreas, leading to a deficiency of insulin. New-onset of adult T1DM in older adults rarely happens; however, due to better treatment of T1DM, older adults who have been diagnosed at an earlier age are living longer. About 90% of older adults with diabetes have T2DM, which is often related to obesity. T2DM is characterized by hyperglycemia and insulin resistance; however, impaired insulin secretion may also be present. Diabetes mellitus is a major cause of disability and death in the United States, and is the seventh leading cause of death among older adults.
Risk Factors
The risk of diabetes increases with age (45 years and older). Other risk factors include family history, obesity, race (African Americans, Hispanics, Native Americans, Asian Americans, Pacific Islanders), hypertension, less "good" cholesterol (less than 35 mg/dl), lack of exercise, having a history of delivering large babies (≥9 pounds), personal history of gestational diabetes, and pre-diabetes in men and women (Laberge, Edgren, & Frey, 2011). Type 2 is the most common type in older women (CDC, 2007). The risk of death from DM is significantly higher among older ¬Mexican American, African American, and Native American women when compared to Whites. The Centers for Disease Control CDC (2005) names obesity, weight gain, and physical inactivity as the major risk factors for DM among women.
Diagnosis
The most common presentation for older adults with T1DM is hyperglycemia (high blood sugar). Older adults may not have the classical symptoms such as polydipsia, polyuria, polyphagia, and weight loss. Instead, they may have an atypical presentation (Halter Chang & Halter, et al., 2009). They may first present with falls, urinary incontinence, fatigue, or confusion. Because older adults may have T2DM for years before it is diagnosed, they often have macrovascualar and microvascular complications at the time of diagnosis, so evaluation of these should be considered at that time.
Treatment
Prevention is the best approach to care, which involves identifying those at risk and encouraging lifestyle change. Older adults with diabetes mellitus have a high risk for complications related to macrovascular disease, microvascular disease, and neuropathy. Macrovascular diseases include coronary heart disease, stroke, and peripheral vascular disease, which can lead to amputation. Microvascular diseases are chronic kidney disease, which is the most common cause of end-stage renal disease, and diabetic retinopathy, that which can lead to blindness. Peripheral neuropathy presents as uncomfortable, painful sensations in the legs and feet that are difficult to treat. A lack of sensation may also be present and contribute to the risk of falls. There is no cure for peripheral neuropathy, and it tends to be a complication for which patients experience daily challenges trying to manage the symptoms. A combination of medication to address pain and interventions by a physical therapist seems to be the best current treatment.
Treatment is aimed at helping patients to achieve and maintain glycemic control to decrease risk of complications. The initial treatment approach is to work with the older adult to establish treatment goals aimed at reducing long-term complications. This often requires working within an interprofessional team. Aggressive treatment may be appropriate for most older adults; however the risk of hypoglycemia (low blood sugar) is higher in older adults. Older adults with hypoglycemia may have an atypical presentation with acute onset of confusion, dizziness, and weakness instead of tremors or sweating. The best measure of good blood glucose management and controlled blood sugars is HgbA1c levels (glycosylated hemoglobin). This measure of hemoglobin provides insight into the previous 3 months of blood sugar control. If HgbA1c is elevated, it indicates that the blood sugar has been high over time. For most people, a HgbA1c ≤ 7% indicates optimal glycemic control; however, due to poor health outcomes, for frail older adults or those with a life expectancy ≤ 5 years this may not be the best, and a Hgb A1c of 8% might be more appropriate.
Management is successful when a balance is achieved among exercise, diet, and medications. Medications may be oral hypoglycemics or insulin injection. Insulin injection is used in T1DM and may be prescribed for T2DM because as the person ages, beta-cell function declines. If insulin is needed, it is important to consider if there are visual problems and or hand arthritis that limits the dexterity that is necessary to prepare and inject the medication. For some, a simple regimen, such as premeasured doses and easier injection systems (e.g.,insulin pens with easy-to-set dosages) is the best.
Thorough evaluation of readiness to learn and of the ability of an older person to manage his or her medications must be done. Older adults who need to give themselves insulin injections may experience anxiety about learning this task. Demonstration, repetition, and practice are good techniques for the older age group. Adaptive devices such as magnifiers may help if the syringes are hard to read. A family member should also be taught to give the insulin to provide support and encouragement, although the older adult should be encouraged to remain independent in this skill if possible. Williams and Bond's (2002) research suggested that programs that promote confidence in self-care abilities are likely to be effective for those with diabetes. A plan for times of sickness and the use of a glucometer to monitor blood sugars will also need to be addressed. Additionally, the dietician may be consulted to provide education for the patient and family on meal planning, calorie counting, carbohydrate counting, and nutrition. Many patients benefit from weight loss, so the nutritionist can assist with dietary planning in this regard also.
Due to the increased risk of infection and slow healing that result from diabetes, foot care is an essential component in teaching older adults to manage DM. Some experts believe that good preventive foot care would significantly reduce the incidence of amputation in the elderly. Older persons with DM should never go barefoot outside. Extremes in temperature should be avoided. Shoes should be well fitting and not rub. Socks should be changed regularly. Elders should be taught to inspect their feet daily, with a mirror if needed. Corns and ingrown toenails should be inspected and treated by a podiatrist, not by the patient. Older persons should see their podiatrist for a foot inspection at least yearly. Patients should be cautioned that even the smallest foot injury, such as a thorn or blister, can go unnoticed and unfelt—and often results in partial amputations that lead to a cascade of lower extremity problems.
Adapted from Mauk, K. L., Hanson, P., & Hain, D. (2014). Review of the management of common illnesses, diseases, or health conditions. In K. L.
Mauk's (Ed.) Gerontological Nursing: Competencies for Care. Sudbury, MA: Jones and Bartlett Publishers. Used with permission.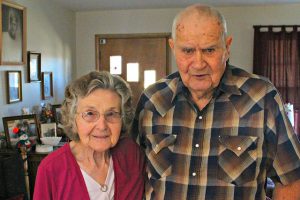 Unfortunately, addiction doesn't just stop in one place and stay there. It can affect many people across all walks of life. It happens to any person, of any age, in any area, in any place of their life. This is why it is important to note those rehabs that specialize in rehab care for the elderly.
With over 40 million seniors aged 65 or older living in the country, it is no wonder that some of them do have an addiction issue. With so many seniors, many of them have taken prescription pills for one health issue or another. As a leading cause of substance abuse in the country, seniors are not exempt from this addiction.
In fact, seniors are more likely to be prescribed these medications and more likely to abuse them than any other age group. This is because they are oftentimes forgetful, may feel like they haven't taken enough, do not realize they are taking too much, or any number of other reasons.
Rehab for these seniors addicted to these medications will be needed.
Addiction in Seniors
Many find it surprising that so many seniors are addicted to medications. Isolation and loneliness tend to be the most common issues for addiction in older adults, especially those abusing alcohol or other drugs.
This type of addiction needs to be addressed in a specific setting and in a specific way. Not only should the root of the problem, such as the loneliness, be addressed, but the specific person should understand that they have a problem. Even though they are older, it doesn't mean that they shouldn't get help.
An addiction rehab with specialists that are trained in senior rehab is required. This is a rehab center that can speak with the senior, understand why they are using or abusing the substance, and then find the best course of action to take regarding their treatment plan.
Seniors, just like the rest of us, are susceptible to addiction. Due to this, it is important to check in on those that are close to you to make sure that they do not feel the need to use. You want to help them when it is needed, visit with them, and let them know you are there. Rehabs for seniors, and others that have drug abuse issues are out there, but it shouldn't have to get this far.