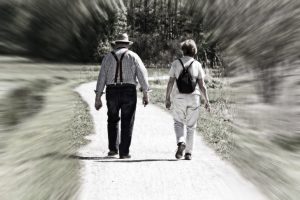 Romance is an exciting prospect to pursue during the retirement years. In fact, a study conducted by Merrill Lynch and Age Wave revealed that 69% of retirees find romantic activities a priority during the golden years.
Of course, proper retirement planning is needed in order for couples to make time for love. It can't be stressed enough that 70% of people age 65 years and above is expected to receive some form of long term care in the future. And a long term care insurance (LTCI) basically covers that particular need.
Now, the great thing about planning early for long term care is that not only will partners be able to receive care when they need it. Couples preparing together can also strengthen their relationship. A stronger bond with each other effectively prevents any arguments that spouses may encounter in the future. Planning, in a way, sets one's hopes and expectations for the romantic ride in the next couple of years.
As a couple, setting your sights on some romantic retirement activities can be a motivational tool for you both to prepare for your tomorrows. Here are some suggestions you may want to do together:
Travel
Experience unforgettable moments by exploring new places. It doesn't need to be far – the important thing is you're together in a strange and exciting place!
Higher Education
Bring back the wonders of school romance by pursuing higher education. Aside from having the chance to pass love notes in class, the knowledge gained from school can be used for possible business opportunities during retirement.
Movies
Retirement means more time with each other. So grab some popcorn and enjoy watching some romantic movies together.
Cooking
Food is the way to a man's (or even a woman's) heart. Enjoy whipping up some meals for each other.
Health
Keeping fit is better when done with a partner. Even something as simple as walking together in a park should keep you and your date fit and happy.
Go on a Date
Even single retirees can join in the fun.  Retirement can be a good time to meet, mingle, and spend time with a new and special friend.
And the list goes on. No matter which activity you and your spouse may want to do, an LTCI will grant the security in case something dire happens. Make sure to get a suitable LTC coverage for your romantic retirement getaways today.
Author Bio: Violet Swenson is the Online Content Director at LTC Global Agency, a reliable provider of long term care insurance since 2002. Our strong partnerships with top companies across the country help us deliver the most competitive products in the industry.
Save
Save