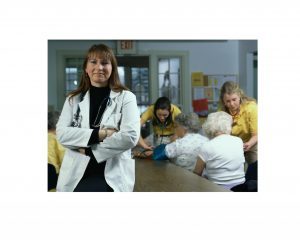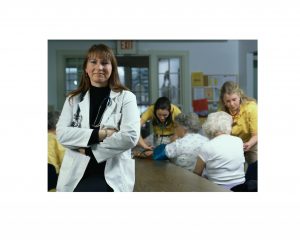 Most seniors have a fixed, limited income. Even though it may not seem like a whole lot, there are ways to budget and make the fixed income work to your advantage. After all, you know exactly how much money you are going to get each month. You don't have to worry about losing a job, or not getting a paycheck. Most of the time the money comes in on a predictable date and this is very advantageous because you know exactly when the money is going to get replenished.
Now to the budgeting. Most seniors have essentials such as paying for medications, food, rent and mortgage, transportation and of course incidentals. Figure out how much you have available after your rent/mortgage expense, medication expense, transportation expense and this is the amount you have for food and incidentals. Going out to eat can be a major expense so staying in might be a good idea for some.
Additionally, if you have money left over at the end of the month, you can save up for a vacation, or a one off purchase.
If you have debt, negotiating the interest rate with the bank or credit card company can save a lot of money. Monitoring utility usage and minimizing utility usage can also lead to a big savings. Leaving on the air conditioning or heat during the day when you aren't home tends to add up over time. Even though this may amount to 50-100.00 per month, over the course of the year this equates to thousands of dollars.
It's also worth mentioning that not all insurance premiums are created equal. Some people are unknowingly paying for services outside of Medicare that they may not need. Likewise, for those on an extremely reduced fixed income, it could be worth looking into Medicaid in your state. Each state has different rules, but here is a nationwide guide to Medicaid, which can help pay for regular medical expenses and long term care.
The last piece of advice is to track your not-so-necessary purchases. Write down each time you purchase something that is not essential and you will most likely be surprised. If you are not careful, a large amount of your budget could be going to non-essentials. Whether you use a pen and paper, or are using budgeting software, it is a good idea to keep track of all expenses. Click the lick to see a handy budget sheet created by AARP. This minimizes surprises and will lead to a much easier time getting to the next month's income check.
Jacob Edward is the manager of Senior Planning in Phoenix Arizona. Jacob founded Senior Planning in 2007 and has helped many Arizona seniors and their families navigate the process of long-term care planning.
The human survival instinct is strong and our spirits are made to embrace life. But what happens when your loved one is diagnosed with a terminal illness that has no cure? How do you reconcile the certain death of your spouse, parent, or child? Where can you turn when death is close or imminent?
We are fortunate to live in a society that supports excellent care for those who are coming towards the end of their life. As difficult as this journey is for persons and their family members, the appropriate level of service can provide the needed care and comfort to make the end of life a time of peace and reflection rather than pain and suffering.
Two major services are readily available to bring comfort and promote quality of life even until the end of life. These are palliative care and hospice.
Palliative care is a consultative service for those with life-limiting illnesses who may not yet meet the criteria for hospice or who do not wish to enter hospice yet. The focus of palliative care is comfort and symptom management, but patients may still continue treatments such as radiation, chemotherapy, dialysis, home health, or other therapy.  Palliative services can be provided in the acute hospital setting, in the home, or in a long-term care facility. A new program called PRIME (Progressive Illness Management Expertise) by AseraCare, focuses on symptom management, goals of care planning, medication management, and transition management. PRIME provides palliative care through nurse practitioners and social workers who coordinate care with your regular medical providers. For persons with serious chronic illnesses who experience recurring rehospitalizations, palliative care management can provide care coordination and smooth transitions to other settings, including hospice, at the appropriate time.
Hospice is a supportive and comprehensive service for those who are dying. The National Hospice and Palliative Care Organization states that the foundation of hospice and palliative care is the belief that "each of us has the right to die pain-free and with dignity, and that our families will receive the necessary support to allow us to do so". Generally, to qualify for hospice a patient is expected to live 6 months or less. Hospice uses an interdisciplinary team of physicians, nurses, social workers, home health aides, chaplains, bereavement counselors, trained volunteers and others to provide comfort and support to the dying patient and family. These services are covered by Medicare, Medicaid, and most private and commercial insurances. Hospice care can be provided wherever a patient lives, with 24-hour on-call availability.
End of life decisions are often difficult for families to discuss, but palliative care and hospice programs provide the help that is needed to have these conversations. Their aim is to help provide quality of life until death, helping people "live until they die". If your loved one may qualify for assistance, don't delay in seeking this support. It may be the best way you can help your family member have a peaceful end of life.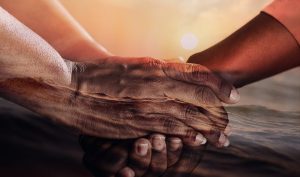 When escalating mental health symptoms become unmanageable, it's hard to know where to turn for help. For some, hypnotherapy is a doorway to recovery and transformation. Here's how to help yourself or your loved ones find the help they require.
Take the First Step
Hypnotherapy offers a non-obtrusive and non judgmental place to confront and learn to manage symptoms related to phobias, OCD and anxiety disorders. For many, finding a safe space to take the first step and find a trusted professional is the most difficult. To find a qualified therapist, look for a practitioner with membership in the American Society of Clinical Hypnosis or the Society for Clinical Experimental Hypnosis.
Using Hypnosis to Change Mindset
Your physical symptoms can be strongly linked to mindset. If you feel isolated, trapped in a cycle of negative thinking, or lonely – hypnosis may help break the cycle. A certified professional can help you alter habits that keep you from feeling yourself. Break bad nighttime habits, unlock artistic potential and turn your pain and negativity into positive energy.
Hypnosis for Relief of Pain Symptoms
Hypnotherapy may help mitigate relief for many types of pain. In some cases, it can be more effective than other methods. Learning how to manage symptoms related to mental health is easier with guidance from someone you trust. You may be struggling with a loss or change in your life or preparing for a difficult procedure or surgery – if so, hypnotherapy can help you through the recovery process.
Reach Out Today
As you and your loved one's age, getting help for mental health symptoms is not always easy.
A professional can help you find the self-confidence and reassurance you seek. A foundational approach uses a combination of methods proven to help. Look for guidance from mental health counselors working with such integrative modalities such as hypnotherapy, neuro-linguistic programming, and cognitive behavioral therapy.
Professionals can help you reduce symptoms and manage a myriad of emotions related to phobia, OCD, or anxiety disorders. Together, you can help you or your family find balance.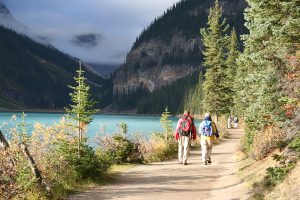 While senior fitness offerings continue to explode in gyms around the country, the age-old tradition of simply 'going for a walk' still touts loads of health benefits, especially for older adults.
Brisk walking a offers low-impact activity that is relatively simple, can be done most anywhere, is fun to do with friends, and is easily modifiable to increase calorie burn. In addition to strengthening your bones and muscles, routine walking can also help prevent lifestyle conditions like diabetes and high blood pressure, as well as improve your balance, coordination, and even your mood.
If you are looking for quick ways to take your daily walk to the next level, don't miss these expert tips:
Speed Up
The best exercise is that which gets your heart rate up to at least 55 to 85% of your MHR (maximum heart rate). The formula for MHR = 220 – your age. So if you are 65, for example, your maximum heart rate is around 155. Speeding up your walk so your heart rate climbs over 109 (70% of 155) for at least 10 minutes is going to count as good aerobic exercise that is helping strengthen your heart muscle.
Climb Hills
Walking up an incline naturally requires the body to work harder and use up more energy. This can help you build endurance over time and tone muscle groups in your legs you weren't previously engaging. If you are concerned about a weak knee, reduce lateral knee movement and prevent discomfort with a knee brace specifically designed for walking.
Change Terrain
Instead of doing your usual walk around the roads in your neighborhood, head to a local trail and take a hike. Hiking up and downhill will burn more calories as well as pose a greater challenge to your balance and coordination skills. Exercising like this in nature has also been shown to boost feelings of attentiveness and positivity.
Add Intervals
Incorporate more intervals of high-intensity activity into your walk and you can both improve your endurance and aerobic capacity as well as give your metabolism a boost. 5 minutes of brisk walking punctuated with 30 seconds of squats, lunges, or crunches, followed by another 5 minutes of walking and then 1 minute of jogging and so on and so forth also spices up your walking routine and makes it a little more fun.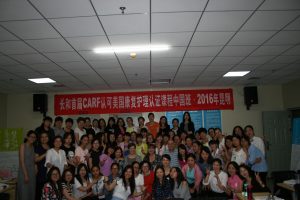 This week we celebrate National Nurse's Week beginning on May 6th and ending on May 12th (Florence Nightingale's birthday). The profession of nursing has come far since its inception. When I went to nursing school in the late 1970's, we were still wearing blue pin-striped uniforms and caps. There were striping and pinning ceremonies to mark milestones in the 4 year journey to the Bachelor of Science in Nursing degree, and it wasn't until the early 1980's when my nursing school started to eliminate those bulky caps that were so difficult to keep on our head. When the mandatory uniforms and nursing caps were no longer the symbol of the nurse, we had to develop other ways for patients and families to recognize us. I hope that we are now recognized for the knowledgeable care and comfort that we provide to others. It has been said that nurses are the backbone of the healthcare system.  I would suggest that we are that and much more:
Nurses are timeless. Florence Nightingale left the comforts of home care for the sick. Nurses are there for the beginnings and ends of countless lives. We hold the hands of the young, the old, and everyone in between. The shifts are long and if a patient needs us, we work overtime to finish the job. We might wear a uniform, scrubs, a lab coat, or a suit, but we transcend fashion to don whatever our patients need for safe, quality care.
Nurses are trusted. Gallup polls consistently show that the public trusts the ethics and honesty of nurses above even that of physicians, making us one of the most trustworthy professions in the eyes of the people.  Nurses adhere to the ANA Code of Ethics that emphasizes supporting patients' autonomy and the concepts of beneficence, justice, fidelity, and veracity. All nurses receive education in ethics, with patient care at the center.
Nurses are inspiring.  How many people can say that their jobs changed a life? As a rehabilitation nurse, one woman who had experienced a stroke told me, "I had stroke and died three times. I was in ICU for weeks, but I didn't feel alive until I came to rehab. Rehabilitation nurses helped me live again!" Yes, transforming lives is what nurses engage in daily. In fact, many of us can name that one nurse that we remember and would choose to have with us if we were sick or dying – that nurse who knows how to inspire and care.
Nurses are experts.  Nurses are expert caregivers, patient advocates, teachers, and researchers. We know the realm of health care better than anyone because we are the licensed professionals who are there 24/7. There are more nurses with advanced practice degrees and certifications than ever before. Nursing has evolved into a discipline with multiple specialties that support best practice in numerous areas that affect health and wellness. Nurses hold positions of leadership in government, the military, organizational systems, health care corporations, and major companies, all attesting to the value of our knowledge and education.
Nurses are still carriers of light. Florence Nightingale was known as "the lady with the lamp". I always found that image inspiring. One of my favorite memories from my early career occurred while I was working the night shift on a geriatric unit. An elderly man couldn't get the music he liked to play on the radio, so he asked for someone to sing some old hymns to him. I did so reluctantly at first, holding his hand and singing all the old songs of the faith that I could remember. The next day, I heard him excitedly telling his family members, "An angel came to my room and held my hand and sang to me last night!"  I was puzzled when later he didn't seem to recognize me as the singing "angel".  The following night, he died unexpectedly. Reflecting on that experience, I believe that higher powers were at work there. Maybe I was just the vessel through which a bit of healing flowed. Since then, I have seen countless similar examples of extraordinary happenings when caring nurses are involved.
Nurses do more than just enact art and science. Sometimes…our work is like a little piece of heaven.