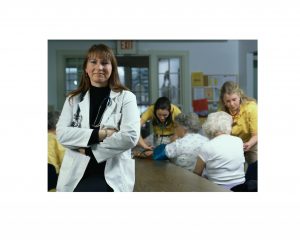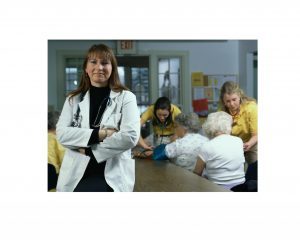 In a world where technology seems to pervade every aspect of our lives, we take a look at how technology can make a positive contribution to care and making the lives of your loved ones easier and more dignified in later life.
Many people will be familiar with the term 'Aids To Daily Living'.  This simply describes a category of products that do exactly what the term implies. Usually associated with smaller products that help in the home or the garden, these products are at the forefront in the push for technological breakthroughs as manufacturers look for the next big seller!
This relentless drive has meant that the Living Aids sector has grown massively from just a few lines of products in the early eighties, to quite literally thousands of product lines and growing today.
Examples of some Daily Living Aids include easy grip cutlery; can and bottle openers, long handled tools, the list is almost endless and there are new innovations being developed daily.
Technology has pushed the advancement of lightweight materials including new plastics, metals alloys and electronic components that have revolutionised many products. A good example of this is the walking stick, formerly made of cane in a one-size-fits-all configuration; the walking stick now has many types, materials, colours and setting options. Many of the enhancements have been borrowed from the world of high end sport, F1, military and even space!
Further evidence of this technological boundary breaking has been in the field of medical prosthetics where both mechanical engineering and state of the art electronics mean that disabled people are now receiving much greater movement options as bio and electronic systems become ever more intertwined.
The care sector has always been hungry for new technology, as most readers will be aware it is the smaller sometimes mundane tasks that affect our loved ones and that require specialist products that can help. The search for these products can be challenging but the internet can be a valuable resource to locate Daily Living Aids that can be most useful.
It is usually a good idea to start with the problem when looking for new products, i.e. 'problems reaching high shelves' – searches like this will often bring up some product based results and technology based answers. Another good resource is forums where new technology is discussed and you can canvas the experience of other product users.
A greater range of Daily Living Aids products can mean more independence as more tasks become available through the tools available. It can make a big difference to self-esteem as the person can continue to feel they can perform ordinary tasks, albeit with a little help in the right direction, and sometimes a little push to get them to adopt something new!
As with all technology, it will continue and this will mean that in the future we can look through to even more discoveries that can contribute to increased mobility and independent living of our loved ones; this can only be a good thing and is a great example of using technology in a positive way, for the benefit of all.
This post was written on behalf of Andrew Atkinson. Andrew is a director of mobility products specialists MobilitySmart and has written many articles on providing health and mobility tips .