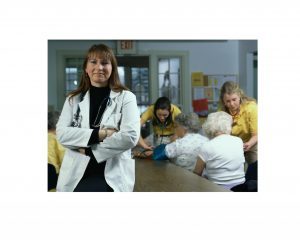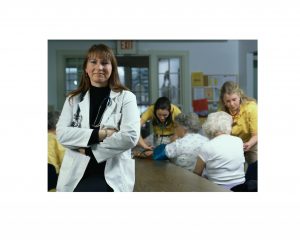 With the birth of my daughter's second child, I began to reflect on the important role that grandparents can play in the lives of their grandchildren. Here are five essential tips for older adults who want to have a lasting influence in the lives of their children and grandchildren.
Visit often.  For those of us fortunate enough to live near our children and grandchildren, it is easy to see them often. Grandparents may even be the caregivers while parents are working. Visits don't always have to be planned. Sometimes the best family time is a spontaneous invitation to dinner and a movie. However, sometimes distance can prevent regular visits. Some grandparents make it a goal to see their distant grandchildren once every 6 weeks or every few months. Be sure to take advantage of technology for your time together. Set a regular time to Skype or do Face-time. Don't miss out on the subtle changes in those early years while babies are growing. Exchanging pictures may help, but they don't replace the in-person experience. You may even think of relocating to be closer to family. For older grandchildren, be sure to have their cellphone number. Text them often and exchange pictures to stay involved in their lives and let them know you are available to them. Even small connections throughout the week (but without being annoying to teenagers of course) can make a difference in your relationship with your grandchildren.
Offer to help in practical ways. Working parents with young children will need a break at times. Ask how you can best help. Offer to keep the children for an overnight while mom and dad have a special dinner or weekend getaway. Many grandparents like to take their grandchildren on trips without the parents. Places like amusement parks, the zoo, or day trips to the water park or national forest all provide good diversion and quality time with Grandma and Grandpa while giving parents a rest. For even more quality time, take the older grandchildren on a cruise, camping in the mountains, or to a resort without their parents. For the mom with a newborn, take meals to the house (if you live close), do her grocery shopping or laundry, or send her a new bathrobe to show you are thinking of her. A favorite role model of mine sends the grandchildren a "baby shower in a box" with all sorts of goodies when she can't be present due to distance or health concerns.
Plan special activities. Special activities need not be expensive. This could mean a trip to the park with Grandma or a special morning walk each week with Grandpa. My father used to take every grandson on a bow-hunting trip when they turned 12 years old. This was a rite of passage for every boy in the family. Grandpa would mount their first deer head for them and buy them a special hunting knife to commemorate the occasion. The girls in the family would take a trip to a Disney resort while the men were hunting. Grandchildren remember these events forever.
Attend special events. How fortunate are the kids whose grandparents are able to attend basketball and volleyball games, swimming tournaments, and Grandparent's Day at school! Take advantage of being able to attend those dance recitals and school plays. If you live far, plan your visits to be able to attend some significant events like graduations, wedding showers, or school performances. This makes lasting memories with your family.
Be a constant in their lives. My parents divorced when I was 9 years old, and my paternal grandparents were the one constant in my life at that time. When a child's world is jolted by change, grandparents can be that steadying influence that doesn't change. They provide stability and security in an unsteady world for a child. The most important thing to remember is to be there. You don't have to be the all-star parent or grandparent, but your children will remember that you were there for them when it counted the most.
I have been fortunate to have a number of mothers in my life – by birth, marriage, or adoption. Each of these women has helped to shape my perspectives and  values in various ways during different seasons of life.  As Mother's Day approaches, reflecting on the role that mothers play in our lives is a worthy exercise. So, here is my tribute to my mothers.
My first mother is the one who gave me life. I like to think of this as the Spring of my life. Mom Phyllis raised me until the age of 9 years. She tended to the scrapes and cuts, helped to mold my personality, hand-made my clothes, and made life an adventure, all whilst being the wife of a busy doctor who was studying to be a pediatric surgeon. Thank you, Mom, for treasuring my childhood.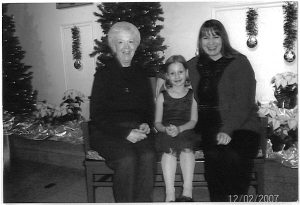 When my parents got divorced, a second mother entered the Summer of my life. Mom Kay took three confused and fragile children under her wings as a young step-mother in her early 20's. She nurtured us as if we were her own. She helped me navigate the difficult teenage years and transition into young adulthood, listening to countless stories of puppy love, crushed hearts, and future dreams. Mom brought faith and light into a home that had been shattered by divorce. She has given me an example of a loving and faithful wife to my father for 45 years. Thank you, Mom, for preserving my spirit and encouraging my faith in God.
In college, I attended a little Baptist church where they had a program in which families could "adopt" a college student. Through a round-about way, I was adopted by Marvin and Patsy Bell. Grandma Bell, as my children later called her, saw me through my first 17-year  marriage, a painful divorce, and was a second mother to many other young women like me. She has been a faithful friend and mentor for more than 38 years. Ma Bell stood in the place of the mothers who couldn't be with me during some of the coldest and darkest Winters of life. She attended countless school programs for my kids and never forgets a birthday to this day. Thank you, Ma, for giving me the example of the kind of Grandmother I want to be.
Lastly, when I remarried to my current husband, Jim, I gained a wonderful mother-in-law. Gracie is true to her name. She has a loving and nonjudgmental spirit. She always thinks the best of people and is kind and gentle.  In the Fall of my life, she embraced me as a daughter and is always ready to help in times of need.  Thank you, Mom Mauk, for showing me what unconditional love looks like.
All of us have mothers in our lives that we need to thank. So, this Mother's Day, purpose to give a special blessing to those women who have so influenced your life. Without them, our days would be less rich and the journey much lonelier. Celebrate those who have traversed the seasons of life with you!
By Dr. Nanette J. Davis, Ph.D.
Caregiving has often been compared to a roller coaster ride, with its inevitable ups and downs. This is especially true as your loved one deteriorates and faces the end of life. If you're one of the 65 million family caregivers who has been feeling overwhelmed for too long, "burnout" may have set in.
Take that first step. Identify and claim the full range of your emotions—the anger, indifference, anxiety. In a recent study, 50% of family caregivers confessed to feeling depressed and some 69% admitted that frustration drove them to place their loved one in care. You may be experiencing the following, as well:
Fatigue
Confusion over role reversal
Loss of interest
Withdrawal or isolation from friends and other support persons
Irritability
Illness
Poor sleep
Desire to harm self or others
These unwanted reactions can also be compounded by the guilt and shame about feeling this way. Here are a few suggestions that might make a big difference.
Make a point to engage in outside activities for maintaining a sense of health and well-being. Sure, it could feel like "one more thing" to do. But if you choose your outside activities wisely—staying away from demanding people or events—you could feel surprisingly refreshed.
Seek and accept outside help. Once you admit to yourself and others that you can't do it alone, the burden suddenly lifts. Good starting points are: local organizations, social service agencies and faith communities. Don't overlook family, friends and neighbors who may be able to lend a hand.
Allow your loved one plenty of opportunities to practice functional skills—as hard as it may be. Feeling as independent as possible satisfies a basic human need, even for a seriously ill person.
Consult with a geriatric specialist, pastor or counselor about the right course of action if your loved one has become overly dependent or has exhausted your resources—physical, emotional or financial.
Admit that you are juggling multiple roles, and engaging in an ever-so-delicate dance of support. The dance can go on as long as you allow the role of who leads and who follows to shift as circumstances change.
Pay attention to your own needs. You can achieve balance when you include time to sleep, exercise, eat and attend to your own medical needs. Time spent with family, friends or just being alone helps you bounce back, too.
Practice saying—maybe even forcefully—"no" when appropriate, and "yes" when someone offers to help.
Seek out quality respite care.
Enjoy an occasional movie or lunch with a supportive friend.
Don't expect too much from yourself.
Continue to recognize, acknowledge and accept your difficult emotions, so you can then work on setting boundaries, letting go of control and developing coping skills. For example, meditation and yoga can be incredibly relaxing.
Your commitment to your loved one can be a renewable resource if you take the right steps and are willing to change strategies when the "same ol', same ol'" isn't working anymore.
You can visit Dr. Nanette's ABCs of Caregiving blog at http://www.abcsofcaregiving.com/
Research indicates that Americans are living longer than any other period in history. The best way to ensure your quality of life in your senior years is by addressing mental and physical health. Here are some tactics that can help make your golden years even more exciting.
Be Active in Your Healthcare
Not only do you need to make sure you have a primary care physician familiar with your health history, you also need to make sure you stay up to date on how you'll pay for regular checkups, appointments with specialists, and medication. This includes keeping an eye on your Medicare plan and making changes to it as necessary. You may want to consider signing up for a Medicare Advantage plan, which offers perks that regular plans don't cover. For instance, a Humana Medicare Advantage Plan offers benefits like a Nurse Advice Line, which saves you from the time and hassle of visiting your doctor for every little ache and pain, and enrollment in SilverSneakers, which will help you stay active throughout your golden years — another critical component of your quality of life.
Exercise Regularly
The body isn't able to repair itself as quickly when we become older — not to mention, the loss of muscle mass contributes to mobility issues. Not only can regular exercise improve both of these concerns, but it can also regulate blood pressure and sugar management, boost mood, strengthen the immune system, improve gastrointestinal function, enhance cognitive ability, prevent heart disease and diabetes, and make it easier to manage weight. There's no need to push yourself too hard. Even simple walking for 30 minutes four times a week is enough to get going. Seniors can also work out at home with exercise videos, fitness apps, and Wii games.
Eat Well
Eating a healthy diet is crucial at every stage of life, but takes on an even more important role as our bodies change with age. Your doctor may recommend a specific diet that tailors to your unique health needs — if you need to consume more protein or calcium, for example — but in general, you'll need to eat foods that make your microbiome happy. Not only will eating probiotic-packed and fermented foods help you stay regular, you'll actually feel happier and more energized overall by taking care of your gut health, since doing so ramps up your body's production of the feel-happy chemical serotonin.
Improve Quality of Sleep
Research suggests that seniors can benefit from quality and quantity of sleep more than they did in their younger years. There are several tactics that can make it easier to get ample shuteye, since it can be a challenge for the elderly. This includes increasing daytime light exposure, ditching caffeine and alcohol in the evening hours, exercising early in the day, making your bedroom a cool and dark respite, unplugging from electronics at least one hour before bed, and consistent bed- and wake-up times.
Stay Social
It's important to stay social in order to keep your mental health in check. Some easy ways to stay socially engaged include connecting with friends via social media, joining a club or senior center, volunteering, helping out your family (such as babysitting the grandkids so your adult children can enjoy a date night), and taking up a part-time job.
It's important that you have an established primary care physician and that you visit him or her regularly. You're more likely to prevent illness and disease when you've got a health care schedule in place (as well as a plan to pay for it). A pro can also direct you to other specialists and help guide you through the financial side of care, too.
Photo Credit: Pixabay
Kristen Mauk, PhD, DNP, RN, CRRN, GCNS-BC, GNP-BC, FARN, FAAN
Fast facts on COVID-19
• A respiratory virus transmitted through respiratory droplets (even possibly from the airborne route) from close personal contact with an infected person, or from touching contaminated surfaces then touching your nose/mouth
• Has affected people from all nationalities, races, and genders in over 100 countries around the world
• As of March 9, 2020, 111,397 cases were confirmed worldwide, with 3,892 deaths.
• As of March 9, 2020, there were 423 confirmed cases across 35 states, with 19 total deaths.• Not currently widespread in the USA, but is anticipated to cause a global pandemic.
• Those at higher risk include older adults, those with chronic illnesses, and healthcare workers exposed to patients with COVID-19; children/teens are less likely to become seriously ill.
• Still many unknowns about transmission; some cases do not have an obvious link to a known case (community-acquired).
• Incubation period (exposure to illness) is 1 – 14 days (with an average of 5 days); quarantine has been 14 days for those exposed.
• Symptoms range in variety and severity, but commonly include: fever, dry cough, tiredness. Some complain of aches and pains, diarrhea, sore throat. About 20% of people show no symptoms, making containment more difficult.
• 80% of persons have a mild case and recover without special treatment.
• About 1 in 5 people with COVID-19 will have a more serious case, with difficulty breathing, and may require hospitalization.
• There is no specific treatment. Treat the symptoms. Rest and fluids are recommended.
• No vaccine yet; it may take 12 – 18 months for a vaccine to be developed and available.
• There are currently no medications to treat the virus.
• There will likely be increased pressure on the healthcare system to manage and contain the virus.
• Special care needs to be taken in long term care facilities and for those who are most vulnerable.
To minimize your risk you should:
• Wash hands frequently for 20 seconds using soap, water, and friction (or hand sanitizer with 60% alcohol if soap/water are not available) and always wash your hands well before eating.
• Avoid touching your nose and mouth.
• Cover your mouth with a tissue when coughing or sneezing (or sneeze into your elbow).
• Stay home if you are sick; avoid contact with those who are sick, keeping at least a 6 foot distance from those who are coughing to avoid breathing their respiratory droplets.
• Avoid nonessential travel to countries with known outbreaks (China, Iran, South Korea, Italy)
• Keep your environment clean, well-ventilated, and regularly disinfect common surfaces.
• If you have respiratory symptoms that become worse, seek medical attention.
• Reconsider attendance at conferences or meetings in areas of high risk.
• Be aware of areas with higher numbers of cases and avoid unnecessary travel there while the outbreak is still ongoing.
• Be aware that your local public health departments and schools are working hard on management and prevention, so listen to local announcements about avoiding large social gatherings, social   distancing (i.e. elbow bumping vs. hand-shaking) or other recommendations.
You should not:
• Panic. While a new virus can cause anxiety and upset, using basic common-sense strategies can minimize your risk. So far, the coronavirus is less prevalent than our seasonal flu.
• Wear a mask. For the general public, the risk is low, so there is no need for a mask unless you are sick or unless your healthcare provider has recommended it (because you have poor immunity or are at higher risk due to other medical conditions).
• Be screened for the virus, unless you have been exposed to someone with the virus, travelled in an area with known cases, or are directed by a healthcare professional to be tested. Testing for COVID-19 is not widely available as of March 5, 2020, even for healthcare professionals, although the vast majority of states in the USA are quickly developing tests and testing protocols.
References/links
Centers for Disease Control and Prevention. (2020). Coronavirus disease 2019 (COVID-19) in the US. https://www.cdc.gov/coronavirus/2019-ncov/cases-in-us.html
Centers for Disease Control and Prevention. (2020). Coronavirus disease 2019 (COVID-19) situation summary. https://www.cdc.gov/coronavirus/2019-ncov/summary.html
The Johns Hopkins University & Medicine. (2020). Johns Hopkins experts brief Capitol Hill on COVID-19. Webcast at https://www.youtube.com/watch?v=Pnk8DuAly9Y
The Johns Hopkins University & Medicine. (2020). Coronavirus resource center. https://coronavirus.jhu.edu/
World Health Organization. (2020). Q & A on coronaviruses. https://www.who.int/news-room/q-a-detail/q-a-coronaviruses
World Health Organization. (2020). Coronaviruses. https://www.who.int/health-topics/coronavirus
World Health Organization. (2020). Coronavirus disease 2019 (COVID-19) situation report – 48. https://www.who.int/docs/default-source/coronaviruse/situation-reports/20200308-sitrep-48-covid-19.pdf?sfvrsn=16f7ccef_4