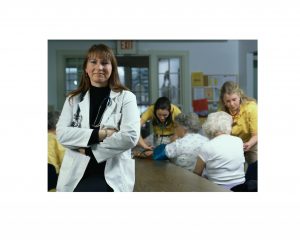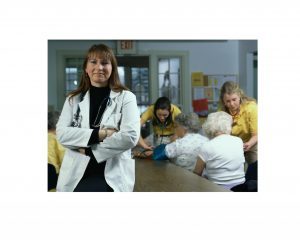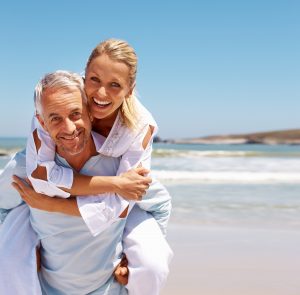 I remember when my father retired at the age of 62 from a busy career as a pediatric surgeon. I thought he would be bored, but he had already compiled a notebook full of chores to do around the house, places he wanted to go, and a bucket list of other accomplishments that had been put on hold. Shortly after his retirement, my Mom confided in me that it was a bit of an adjustment having Dad home all the time. Suddenly, Mom said she seemed to no longer be able to cook right after about 40 years of doing this on her own. Dad had a better way to do things, after all. Once I saw Mom trying to wrap a gift and the wrapping paper seemed too small for the size of present. Dad was trying to give her step by step instructions and after snapping at her, Mom let him wrap the gift himself. Now, while I do concede that Dad was able to wrap the gift absolutely perfectly with the allotted paper, Mom and I gave each other a knowing glance and smiled. Ah, retirement.
So, when my own husband announced that he was going to retire and sell his share of the business at the age of 51, I knew I had to take some action to give our marriage the best chance to survive and thrive against this new challenge. After all, when my father-in-law retired, my mother-in-law had to encourage him to get a part-time job so she could have some "peace". Even she was a bit concerned when my husband decided to take early retirement. Here I offer my short bit of wisdom, gleaned not only from my own experience but also from many wise women who gave me their sage advice to prepare for this season of life: when your husband retires.
Set the ground rules. I had fortunately learned during a brief period when my husband was working from home that there were certain things that would have to be agreed upon before he ever retired if we were to live peaceably. For example, he was not allowed to take over any of my former responsibilities unless I asked him to. Driving the kids around to activities can be helpful, but trying to wash the shrinkable clothes was not. Taking us out to eat after I worked all day was fine, but trying to take over the kitchen was off limits. Helping the kids with business math (not my area of expertise) was great, but trying to be the full-time homeschool Dad was not going to work for any of us.
Have separate work spaces. Jim and I cannot share a computer. I teach partially online and spend lots of time working from home with consulting. We agreed early on that he would set up a separate place in a different part of the house for his computer and desk. This has created much harmony over sharing the work space.
Allow everyone time to adjust to the change. I must admit that it took me several weeks, maybe even months, to realize that my husband was truly going to retire. Once he was home all the time, the reality gradually set in, but I kept reminding myself to give us all an adaptation period as if we were starting a new job orientation, because things were definitely going to change. Our two teenagers were the most leery of Dad being home all the time. For them, the ground rules (i.e. "please just let us do our work and don't change our routine") were particularly essential.
Accept your differences. My husband is a problem-solver and savior. He likes a challenge and wants to fix everything for everyone if he can. While I admire this about him, I didn't want him to fix the nice structure and functionality by which our home was already running. I learned to embrace his strengths and encourage him to accept my weaknesses (like overindulging in carbs and worrying about things I can't control). He likes to exercise every day, watch sports, and spend time on the landscaping. I would rather take the kids to the movies and go shopping. And that had to be ok.
Embrace the positives. While I was a bit skeptical about how our lives would change with my husband retiring so soon, there are so many things to celebrate that I am daily embracing the wonderful opportunities and blessings that his retirement has brought to our family. We are free to travel more. He accompanies me on business trips, even to China twice! He is much more relaxed and pleasant. It makes our family happy to see him have the time and resources to do what he enjoys. Jim keeps busy all of the time and yet does not have the daily pressure of work-related stress. We spend more time with family and have plans to move nearer to the grandchildren and to a better climate.
For all the women who are warily facing their husband's retirement, take heart. I can honestly say that with some forward and deliberate planning, my husband's retirement is one of the best things that has ever happened to us!
Anxiety and worrying about financial problems is a common issue that seniors often face. Obviously, finding a reliable stream of income after retirement is not easy.
Well, one way to reduce mental stress is to visit retirement locations. Another method to alleviate financial problems is to invest in gold bullions at a young age by getting them from Gold Bullion Australia.
Let's discuss some other techniques to cope with financial stress and live with a mind free from any worries.
Think Positive
Positivity is the key to bringing a healthy change in your life. If you are surrounded with negativity, either in the shape of people or in the form of thoughts, you cannot work on anything without stressing out.
Although it can be difficult to ignore or put your financial problems aside, you can adopt an optimistic approach every time you think about your economic condition.
Define a Budget
Emphasizing on a budget might look like adding more worries to your list, but it is an effective way to get a control on your financial stress. Defining a fixed amount will help you to decide how and when to spend cash.
A budget maintains a balance between savings and spending. When the amount you spend significantly limits the amount you save, you can cut down your budget.
Initially, it will be difficult to make a budget plan because it is not easy to determine how much to save and how much to spend. Once you get a grip of your financial plan, you can easily allocate your budget.
Start by saving on a small scale, and then each month cut down your spending. When you find a right balance, define a budget plan and follow that every month.
An Emergency Fund Can Come in Handy
The money that you set aside for emergency situations and unexpected accidents or incidents is an emergency fund. Allocate a fixed amount to put in the emergency fund box and don't open that box to take out money until you really have a financial emergency.
This is an effective method to cope with financial stress since you know that you have some spare cash for an unexpected moment.
Although it is not easy to set money aside for an emergency fund, you should really adopt this technique to get out of any trouble in future without asking for monetary help for others or taking bank loans.
Getting Financial Help from Others
In case you are not able to handle your financial problems in spite of having an emergency fund, you might need help from others.
A bank loan or borrowing some money from your friends and family can work in this situation. Keep in mind that a bank loan has to be paid back with interest, while you might not need to pay extra money to your loved ones. So, choose wisely to avoid any financial stress in future.

Approaching the discussion of financial management with the seniors in your life can be a sensitive topic. If you're hoping to help an elderly family member or friend get a better handle on their monetary commitments, there are several important items to consider. Whether you're helping a senior straighten out their finances as they transition into assisted living, or you're simply noticing the elders in your life need to do some fiscal housekeeping, you should always have a plan of action in place.
Organize
With age, staying on top of payments can be made even more difficult if the senior(s) in your family tend to be more disorganized. From putting a filing system in place to creating an excel spreadsheet, organization is key when it comes to helping seniors manage their finances. If you're planning on assisting the elders in your life with their finances, start small by offering to help your loved one give their financial system some structure. Dedicate a time to go through financial documents and bills together, and once you've tackled the paperwork, discuss budgeting as well. If an assisted-living arrangement is being considered for the future, it's important to be financially prepared for this kind of transition.
Discuss Timing
Timing is perhaps the most sensitive aspect of financial planning with seniors. Explain to your loved ones why they should be prepared for the unexpected, and take the time to discuss their future living situation along with what lies ahead for their expenses. While most seniors have savings set aside for significant transitions, it's never a bad idea to reevaluate these funds. It might be beneficial to set up a more long term money management plan, and to start assessing areas in which the seniors in your life can save more. Look closely at monthly expenses, and track how much they might need to save over the next few years in order to transition into assisted living, or even to hire a long-term care professional. Now could be a good time to consider helping them refinance their mortgage if they are hoping to put some extra money away in order to prep for unexpected new stages of life.
Automate Payments
Though it's no secret that most seniors are not the most technically savvy, moving towards automated payments might actually be a better option long term. If you're finding that an elderly family member or friend appears to have multiple overdue or missed payments, or that they're overpaying for fear of missing a payment, suggest helping them set up auto-pay. Having their bills paid electronically is one less thing for the them to worry about, and one less thing on their list to have to remember each month. Setting up automatic payments will no doubt help your loved one feel even more prepared for any transitions that might lie ahead.
By Dr. Nanette J. Davis, Ph.D.
Caregiving has often been compared to a roller coaster ride, with its inevitable ups and downs. This is especially true as your loved one deteriorates and faces the end of life. If you're one of the 65 million family caregivers who has been feeling overwhelmed for too long, "burnout" may have set in.
Take that first step. Identify and claim the full range of your emotions—the anger, indifference, anxiety. In a recent study, 50% of family caregivers confessed to feeling depressed and some 69% admitted that frustration drove them to place their loved one in care. You may be experiencing the following, as well:
Fatigue
Confusion over role reversal
Loss of interest
Withdrawal or isolation from friends and other support persons
Irritability
Illness
Poor sleep
Desire to harm self or others
These unwanted reactions can also be compounded by the guilt and shame about feeling this way. Here are a few suggestions that might make a big difference.
Make a point to engage in outside activities for maintaining a sense of health and well-being. Sure, it could feel like "one more thing" to do. But if you choose your outside activities wisely—staying away from demanding people or events—you could feel surprisingly refreshed.
Seek and accept outside help. Once you admit to yourself and others that you can't do it alone, the burden suddenly lifts. Good starting points are: local organizations, social service agencies and faith communities. Don't overlook family, friends and neighbors who may be able to lend a hand.
Allow your loved one plenty of opportunities to practice functional skills—as hard as it may be. Feeling as independent as possible satisfies a basic human need, even for a seriously ill person.
Consult with a geriatric specialist, pastor or counselor about the right course of action if your loved one has become overly dependent or has exhausted your resources—physical, emotional or financial.
Admit that you are juggling multiple roles, and engaging in an ever-so-delicate dance of support. The dance can go on as long as you allow the role of who leads and who follows to shift as circumstances change.
Pay attention to your own needs. You can achieve balance when you include time to sleep, exercise, eat and attend to your own medical needs. Time spent with family, friends or just being alone helps you bounce back, too.
Practice saying—maybe even forcefully—"no" when appropriate, and "yes" when someone offers to help.
Seek out quality respite care.
Enjoy an occasional movie or lunch with a supportive friend.
Don't expect too much from yourself.
Continue to recognize, acknowledge and accept your difficult emotions, so you can then work on setting boundaries, letting go of control and developing coping skills. For example, meditation and yoga can be incredibly relaxing.
Your commitment to your loved one can be a renewable resource if you take the right steps and are willing to change strategies when the "same ol', same ol'" isn't working anymore.
You can visit Dr. Nanette's ABCs of Caregiving blog at http://www.abcsofcaregiving.com/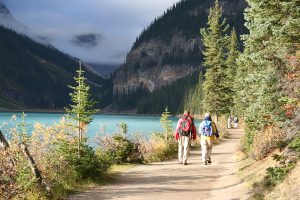 While senior fitness offerings continue to explode in gyms around the country, the age-old tradition of simply 'going for a walk' still touts loads of health benefits, especially for older adults.
Brisk walking a offers low-impact activity that is relatively simple, can be done most anywhere, is fun to do with friends, and is easily modifiable to increase calorie burn. In addition to strengthening your bones and muscles, routine walking can also help prevent lifestyle conditions like diabetes and high blood pressure, as well as improve your balance, coordination, and even your mood.
If you are looking for quick ways to take your daily walk to the next level, don't miss these expert tips:
Speed Up
The best exercise is that which gets your heart rate up to at least 55 to 85% of your MHR (maximum heart rate). The formula for MHR = 220 – your age. So if you are 65, for example, your maximum heart rate is around 155. Speeding up your walk so your heart rate climbs over 109 (70% of 155) for at least 10 minutes is going to count as good aerobic exercise that is helping strengthen your heart muscle.
Climb Hills
Walking up an incline naturally requires the body to work harder and use up more energy. This can help you build endurance over time and tone muscle groups in your legs you weren't previously engaging. If you are concerned about a weak knee, reduce lateral knee movement and prevent discomfort with a knee brace specifically designed for walking.
Change Terrain
Instead of doing your usual walk around the roads in your neighborhood, head to a local trail and take a hike. Hiking up and downhill will burn more calories as well as pose a greater challenge to your balance and coordination skills. Exercising like this in nature has also been shown to boost feelings of attentiveness and positivity.
Add Intervals
Incorporate more intervals of high-intensity activity into your walk and you can both improve your endurance and aerobic capacity as well as give your metabolism a boost. 5 minutes of brisk walking punctuated with 30 seconds of squats, lunges, or crunches, followed by another 5 minutes of walking and then 1 minute of jogging and so on and so forth also spices up your walking routine and makes it a little more fun.