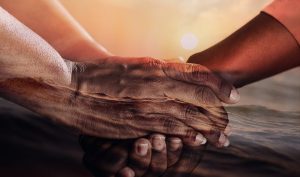 When escalating mental health symptoms become unmanageable, it's hard to know where to turn for help. For some, hypnotherapy is a doorway to recovery and transformation. Here's how to help yourself or your loved ones find the help they require.
Take the First Step
Hypnotherapy offers a non-obtrusive and non judgmental place to confront and learn to manage symptoms related to phobias, OCD and anxiety disorders. For many, finding a safe space to take the first step and find a trusted professional is the most difficult. To find a qualified therapist, look for a practitioner with membership in the American Society of Clinical Hypnosis or the Society for Clinical Experimental Hypnosis.
Using Hypnosis to Change Mindset
Your physical symptoms can be strongly linked to mindset. If you feel isolated, trapped in a cycle of negative thinking, or lonely – hypnosis may help break the cycle. A certified professional can help you alter habits that keep you from feeling yourself. Break bad nighttime habits, unlock artistic potential and turn your pain and negativity into positive energy.
Hypnosis for Relief of Pain Symptoms
Hypnotherapy may help mitigate relief for many types of pain. In some cases, it can be more effective than other methods. Learning how to manage symptoms related to mental health is easier with guidance from someone you trust. You may be struggling with a loss or change in your life or preparing for a difficult procedure or surgery – if so, hypnotherapy can help you through the recovery process.
Reach Out Today
As you and your loved one's age, getting help for mental health symptoms is not always easy.
A professional can help you find the self-confidence and reassurance you seek. A foundational approach uses a combination of methods proven to help. Look for guidance from mental health counselors working with such integrative modalities such as hypnotherapy, neuro-linguistic programming, and cognitive behavioral therapy.
Professionals can help you reduce symptoms and manage a myriad of emotions related to phobia, OCD, or anxiety disorders. Together, you can help you or your family find balance.
I have been fortunate to have a number of mothers in my life – by birth, marriage, or adoption. Each of these women has helped to shape my perspectives and  values in various ways during different seasons of life.  As Mother's Day approaches, reflecting on the role that mothers play in our lives is a worthy exercise. So, here is my tribute to my mothers.
My first mother is the one who gave me life. I like to think of this as the Spring of my life. Mom Phyllis raised me until the age of 9 years. She tended to the scrapes and cuts, helped to mold my personality, hand-made my clothes, and made life an adventure, all whilst being the wife of a busy doctor who was studying to be a pediatric surgeon. Thank you, Mom, for treasuring my childhood.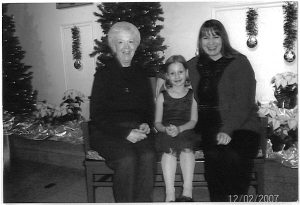 When my parents got divorced, a second mother entered the Summer of my life. Mom Kay took three confused and fragile children under her wings as a young step-mother in her early 20's. She nurtured us as if we were her own. She helped me navigate the difficult teenage years and transition into young adulthood, listening to countless stories of puppy love, crushed hearts, and future dreams. Mom brought faith and light into a home that had been shattered by divorce. She has given me an example of a loving and faithful wife to my father for 45 years. Thank you, Mom, for preserving my spirit and encouraging my faith in God.
In college, I attended a little Baptist church where they had a program in which families could "adopt" a college student. Through a round-about way, I was adopted by Marvin and Patsy Bell. Grandma Bell, as my children later called her, saw me through my first 17-year  marriage, a painful divorce, and was a second mother to many other young women like me. She has been a faithful friend and mentor for more than 38 years. Ma Bell stood in the place of the mothers who couldn't be with me during some of the coldest and darkest Winters of life. She attended countless school programs for my kids and never forgets a birthday to this day. Thank you, Ma, for giving me the example of the kind of Grandmother I want to be.
Lastly, when I remarried to my current husband, Jim, I gained a wonderful mother-in-law. Gracie is true to her name. She has a loving and nonjudgmental spirit. She always thinks the best of people and is kind and gentle.  In the Fall of my life, she embraced me as a daughter and is always ready to help in times of need.  Thank you, Mom Mauk, for showing me what unconditional love looks like.
All of us have mothers in our lives that we need to thank. So, this Mother's Day, purpose to give a special blessing to those women who have so influenced your life. Without them, our days would be less rich and the journey much lonelier. Celebrate those who have traversed the seasons of life with you!
Whether you enjoy the company of dogs, cats, or even iguanas, pets have been proven to benefit seniors in plenty of ways. For many, they have become an integral part of the family. In fact, assisted-living facilities have adopted a few animals from shelters to keep residents company and uplift their spirits. Pet ownership has helped so many seniors by keeping them physically active, providing emotional support, and even improving cardiovascular health.
However, keeping up with your pet's needs may not be as easy as it was when you were younger. Elderly individuals may be at a disadvantage when matched with highly-energetic pets. The costs of pet care are also a big consideration in this situation, especially when you have your own care costs to contend with.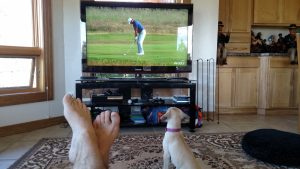 To keep all the hassles and stresses at bay, we have listed a few tips in living a happy life with your beloved pets.
Care providers who include pets
Many care providers include pet care in their list of services. This may consist of dog walking, pet sitting, boarding, grooming, and even training. So check with your care providers if they can also accommodate your pets.
Maintain a regular schedule for feeding and walking
Schedules and routines do not just benefit the animals; these also can help you maintain a good quality of life. Create a schedule for you and your pets to eliminate surprises and memory lapses that could possibly come with old age.
Set a spending limit and sticking to it
Though pets undeniably cost money, these expenses can be cut down to affordable amounts. Many veterinarians offer senior discounts, so check if yours provides any for special rates.
There are also various pet-care support programs, like selected Meals on Wheels, which help seniors in providing food for their pets. Low-cost clinics are also a great option for individuals on a budget.
Individuals get affected by emergencies, which is why they plan and prepare for it. This is also true for our pets. As their caretakers, it is your duty to ensure their safety before, during, and after an unforeseen incident.
Using Ready.gov's list of steps to take, you will be able to safeguard and care for your pets through pet and animal emergency planning. Through this, you get to rest soundly knowing that they are protected even when you are not present.
ALTCP.org provides free long term care information, resources, long term care insurance quotes and expert planning advice for seniors and adults. Our mission is to raise awareness and promote self-education on the need to plan for long term care and buy long term care insurance.
Save
Save
Save
Save
Save
Save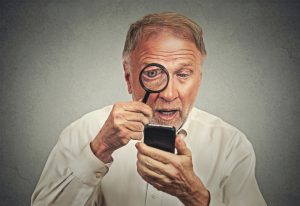 Seniors are using technological gadgets today more than ever according to a 2012 research. However, seniors have a long way ahead before they are tech savvy. Good technology can keep your senior loved ones engaged, connected and active both mentally and physically. Again, technology enhances safety for seniors living at home. Check out these five pieces of technology.
1. Tablets, iPads and Smartphones
Your senior loved one needs to have either or all of these devices. They are simple devices really that you may not even realize are needed. Tablets are iPads can be installed with games and apps that promote the mental fitness of your older parent. Seniors can also view photos, learn languages, listen to music and stay connected with people.
2. Medical alert systems
Medical alert systems are a must-have for all seniors. They are designed as simple smartwatches or bracelets and others are like a key fob that seniors hang around their neck. These systems help you monitor the location of loved ones at all times, it gives them calendar notifications and reminders, detect falls and some even have a panic/help button. Because the systems integrate with your smartphone, you have access to your senior loved ones as long as you have your smartphone.
3. Wireless Internet
Does your senior loved on use the internet? If they do, they will need wireless internet more. Even when a senior does not use the internet, most of the smart devices you install at home do; smart sensors, smart thermostats, smart home monitoring and surveillance systems and even the smartphones use internet. Today, most nursing homes are connected to the internet.
4. Smart Assistive Devices
Assistive technology help seniors stay independent at home and also stay safe. You do not have to get them Amazon's Alexa but you can have other smart devices to help seniors with daily tasks at home. Besides the obvious technologies like home monitoring and GPS, you can install stove shut-off systems, photo-enhanced phone dialers, smart LED lights, and medication dispensing appliances. These systems come in handy when seniors have cognitive impairment.
5. Fitness Bands
Fitness bands have advanced greatly offering more than just activity stats. Bands such as FitBit, will monitor levels of activity throughout the day, heart rate and even warn when senior vitals are not normal. This way, it is easier to detect when seniors are suffering from a disease and seek medical help. Seeing that these bands can even detect blood sugar, and they are light enough to be worn 24/7, they are great for all seniors.