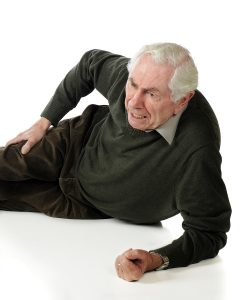 Not only are 1 out of 4 seniors experiencing a fall each year, but new data shows that more seniors are dying from falls than were a decade ago. While you can absolutely take steps to help prevent falls like decluttering pathways in your house, installing grab bars and safety rails around the bathroom and stairs, utilizing mobility tools and orthopedic aids, and exercising regularly to maintain balance and coordination, it is also critical that seniors and their caregivers know what to do in the event of a fall.
Keep these important steps in mind to limit injuries and prevent critical complications if you fall:
1. Check for injuries – when you fall, you may know right away if you have hurt yourself. Pain, discomfort, swelling, blood, and bruising will signal that there is an injury. Sometimes, however, you may not see or feel any of these symptoms immediately because your adrenaline is rushing or you are confused or disoriented.
It is key that you take a few minutes to calm your breathing and get back in touch with your body. Slowly move your feet, legs, arms, and hands. Do not attempt getting back up if you are dizzy.
2. Roll onto your side – this will allow you to rest briefly and double check you are not injured.
3. Pull yourself up onto your knees and hands – from this position you can crawl to a nearby piece of sturdy furniture or stairs on which you can pull yourself up.
4. Support your weight with your hands – place one hand at a time on a flat surface of the piece of furniture and lift your strongest leg up so your knee is bent and your foot is pressed to the floor.
5. Slowly rise to your feet – using your arms and legs, push up slowly bringing both your feet under you to stand up. Find something to sit on nearby, i.e. a chair, to rest and catch your breath.
If you are unable to get up after a fall, call for help right away. If no one is with you but you are able to safely use your mobile phone, call 911 for help. Any potential injury to your neck, spine, or internal organs does require immediate attention so it is absolutely ok to call emergency services for help.
If you fall and are both by yourself and without a phone or medical alert device, on the other hand, keep calling out for help as your energy allows, banging on a nearby wall if reachable, and keep your body moving, even if only slightly, to stay warm.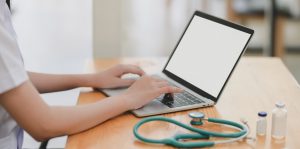 Nursing education applies to formal nursing science education and training. It includes the tasks and obligations of physical care for patients and several various fields that facilitate and help support a patient's health. Over the years, there have been striking shifts in nursing education. A relentless fight for autonomy and professionalism exposes this past. There have been many strains on nursing practice in the past, including women's struggle for professional recognition and rank, faith, war, technology, and social attitudes. And today, those variables continue to affect nursing.
Many looking to start or improve their careers in our increasingly fast-paced and busy world want as many opportunities as possible to get their education. Remarkably after recent world health events have changed so much in our everyday lives, it is more important than ever that schools allow potential students to earn their degrees while maintaining life's other responsibilities. More and more schools are introducing online options that will enable students to complete their coursework when and where it works for them, whether you're a single parent or need to work while you finish your education. Create a transition that you would like to create. But for nurses, does this apply, and, if so, how does it work? Many online schools allow nursing students to earn online, though not entirely, the associate, bachelor, or master's degree. You will also need to acquire experience to prepare you to work directly with patients in the field since nursing is a hands-on career. So, though you can take much of your classroom coursework online, you will need to complete in-person clinics. If you already have an associate's degree, a valid RN license, and a minimum amount of clinical hours under your belt, an exception maybe. You may find bachelor's degree programs exclusively online. They will provide you with advanced nursing theory education and train you to take on higher responsibilities and management positions. Online programs allow students to obtain knowledge without giving up other things that matter in their lives. Online students also have full-time work prospects, save time and money on commuting, and don't have to break their commitments to other responsibilities. Students taking online courses will also benefit from having the lectures of their professors in written form.
Benefits of nursing education:
Nursing has profound social implications. No, we're not talking about Facebook, Twitter, or other social media, but rather nursing's intrinsic social context. In its mission to support the public interest, nursing is accountable to society, specifically our society's overall health. Nursing is a very fulfilling profession. Then a job as a public health nurse can appeal to you if you want to give back to your community. A public health nurse also works in undeserved environments, usually with low-income communities, reaching out to patients who need care. Your roles can include working at events to inform community members in your local area about health risks. For example, in the event of a virus or sickness outbreak in the region, you could provide the community members with a list of symptoms.
Nursing is a very active task. Not only must you be mentally engaged at all times, but you also have to be physically involved. Nurses must walk from room to room a lot. You will burn lots of calories, and you will probably have a much easier time staying in shape. It is perfect work for anyone who wouldn't want to sit all day in front of a computer. Nurses advocate for the advancement of well being, educate patients and the public on disease and injury prevention, provide treatment and cure assistance, engage in recovery, and provide support. No other health care professional has such a far-reaching and diverse role. By helping them appreciate the variety of social, physical, mental, and cultural interactions they face through health and disease, nurses help families learn to become healthier. Nurses support patients, and parts of their lives can continue. Nurses do more than just caring for people. They have always been at the forefront of progress in public health and health care.
A nursing degree does not automatically mean you must follow a traditional path, and a hospital or doctor's office is not the only place to find employment. You can work in a variety of different environments to develop your skills and build your resume. The trick is to get out of your comfort zone and search for alternatives that allow you to use your degree and enjoy an exciting career. Good nurses love patients and have the power to affect others in a way that leaves the hospital even after they leave. Nurses, everywhere they go, inside and outside the hospital, affect. We should all be honoring nurses and their commitment to the public on May 12th.
While you don't have to be overly observant to recognize that difficulty walking can spell trouble for your mobility, you may not necessarily be on the lookout for less subtle signs that can serve as red flags too. Check out this quick list of three hidden signs of mobility problems:
Avoiding Stairs
Are you opting to take the elevator more than normal? How about spending more time on the ground floor of your home to avoid using a staircase? Stairs can be one of the most difficult environments to traverse when mobility problems are starting to set in.
Stairs require extra leg strength, coordination, and balance. Avoiding stairs, whether conscious of it or not, could be a red flag. Same goes for exercise. If you are finding excuses to skip regular exercise because of mounting difficulties with getting around, it's time to seek assistance.
Frequent Falling
While falls aren't all that uncommon for seniors (one out of four seniors experiences a fall every year), frequent falling could indicate mobility difficulties. Even if you have not yet experienced an injury due to a fall, the fact that you fall even more than once a year could shed light on underlying risk factors negatively impacting your mobility including motor impairment and balance problems.
Chronic Illness
You may think that only chronic illnesses which directly affect your leg strength and coordination would impair your mobility, like Parkinson's or multiple sclerosis, however, you would be wrong. Conditions including diabetes, arthritis, and even heart disease can play a role in reducing your ability to quickly and safely move with ease.
Heart failure, for example, can leave your short of breath when you walk or stand for long periods of time. Diabetes can affect nerves in the legs and feet and arthritic joint inflammation can make walking painful.
Researchers have found less common risk factors that also increase an older adult's chances of developing mobility problems. These include drinking or smoking, recent hospitalization, having symptoms of depression and experiencing memory and critical thinking problems.
Mobility difficulties do not need to be the end of the line for you. Advancements in technology, design, and engineering have revolutionized the assistive devices people with mobility problems can use. Utilizing equipment to help keep you mobile like motorized scooters, walkers, canes, and specialty wheelchairs can play an important role in both your health as well as your outlook on life.
Listen to the webinar from authors Kristen Mauk and Mary Hobus, Engaging the Faith-Based Nurse: Exploring Nursing as Ministry.
Nursing as Ministry provides the foundations of Christian nursing as ministry, taking an interprofessional perspective with 29 contributors from backgrounds in theology, nursing, medicine, social work, and pastoral ministry. Designed to be a student-friendly textbook for faith-based schools, this first edition text focuses on the spiritual aspects of patient care, providing practical information ministering to specific populations. The reader is guided through topics such as homelessness, substance abuse, community health, vulnerable elders, prison ministry, culturally sensitive care, and more. Additionally, the text is designed to guide the reader through their own spiritual journey, with personal reflection questions in each chapter to help students and nurses to internalize the content.
With a need for a contemporary, evidence-based text on nursing ministry, this first edition offers an abundance of resources including critical reasoning exercises, interviews with nurse leaders, case studies, suggestions for faith integration in daily nursing care, and more.
Features and Benefits:
Video interviews with Christian nursing leaders
Scripture integrated throughout the chapters
Personal stories of nurse leaders woven throughout the text
Navigate 2 Advantage Access
Each new print copy includes Navigate 2 Advantage Access, unlocking a comprehensive and interactive eBook, student practice activities and assessments, a full suite of instructor resources, and learning analytics reporting tools.