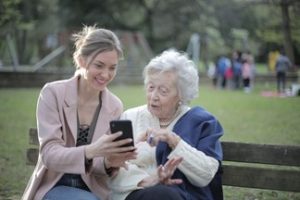 Many seniors admit that as they grow old, they prefer to settle down and stay rooted. Aging in place has its benefits, but some family members might be concerned about the state of their elderly loved ones in such cases. Concerns such as house chores, safety, and general isolation are a problem for these situations. In such cases, it may be time to consider companion care.
Companion care is a type of long-term care tailormade for seniors and tackles many of the challenges of living alone as an elderly person. Today, we'll talk about the benefits provided by companion care, and why it's so important for the elderly to have someone taking care of them.
Independence
A helping hand does not mean an elderly person becomes even more dependent. If anything, companionship actually enhances the feeling of independence. The fact is that as we grow old, we become less capable of doing self-sufficient activities such as driving or sports. Some family caregivers may also start losing their sense of freedom, as all their time becomes dedicated to their aging family.
A companion reduces all those worries. With a companion, the senior now has someone who can watch over them as they go about their daily life. They don't have to be stuck at home because now, someone is  around to watch them. Family caregivers also lessen their stress because they share the responsibility with a professional. In turn, this makes the elderly family member feel less guilty.
Strong social bonds ensure that an elderly individual continues to be happy and active, even in the twilight of their life.
Companionship
Unsurprisingly, something called companion care provides this benefit in spades. Social connections are important in raising the self-esteem of the elderly. A companion lets your senior loved one enjoy the big and small things with a friendly companion.
It's a minor benefit to some, but people severely underestimate how much having someone with you improves one's mental health.  A companion assists your loved ones by teaching them important self-care rituals such as meditation, massage, and morning hygiene.
Validation
A lot of elderly people dread the fact that the world is passing them by. They operate under the false assumption that they are nothing but a burden, and for those suffering from diseases such as Alzheimer's, this feeling is doubled in their moments of lucidity. The fear of being a burden only strengthens with every passing year.
A companion alleviates all those issues. In addition to helping the elderly's quality of life, they also provide a comfortable presence for them. Depression in advanced age can be prevented by someone simply being in a home with the person. Companions communicating with your senior family member means they will always feel seen and heard.
For example, if a senior family member performs an accomplishment, such as succeeding at a difficult hobby or task, the companion is there to provide them with emotional support. Validation is a powerful thing because no person wants to feel alone.
Comfort
For the elderly, sudden change can be incredibly upsetting. Moving to a new place, their children leaving to start their own lives, and a plethora of other life stuff could be very detrimental to their mental state. Anxiety, fear, and depression are common for lonely senior citizens. Thus, most senior citizens prefer the comforts of settling down.
Companionship in a familiar place, such as a family home, leads to many benefits. Familiarity, comfort, and safety are only some of the benefits that come with staying in one place with a companion to care for them. Practically, it's usually financially viable as there are no moving costs and also means they stay close to the friends they have made in the neighborhood.
Peace of Mind
Lots of family members may be concerned about leaving their elderly loved ones alone. Many senior adults do not like the idea that they make their children/younger family members feel "guilty" for leaving them. For the family who does choose to become caretakers, feelings of bitterness and depression may also ensue. Some cannot shoulder the anxiety of not having 100% of their time belong to them.
Hiring a companion fixes a lot of these issues. Some may balk at this idea as shoving responsibility of a loved one onto someone else, but that is simply untrue. Having your own free time is also important in caring for your loved one. They would not enjoy the idea of being your anchor (in the negative sense).
In addition, companions are trained exactly for this purpose. Certain things that you may struggle with are not a problem for a professional companion. They are trusted to give all of their focus to your loved one.
Conclusion
Companion care is a beneficial decision. The benefits above clearly outline why companion care should not be set aside as a "half-measure" in taking care of your elderly loved ones. Companions enhance your loved one's life, and they are NOT a replacement for you. Make sure that you still visit your senior loved one regularly, and stay in contact with their companion for updates.
Strokes are the third leading cause of death in the United States with around 140,000 people succumbing to them every year. What's more worrisome is that Stroke Center reveals that nearly three-quarters of all strokes occur in people over the age of 65, putting the elderly at immense risk. And while we've already provided several tips on how to recover from a stroke in our video 7 Steps to Stroke Recovery, there is another method that could prove beneficial to stroke victims.
While yoga isn't the first thing that comes to mind when thinking of activities for the elderly, it's a pretty good source of exercise for those who have reached an advanced age. Case in point, 94-year-old world champion ballroom dancer Tao Porchon-Lynch swears by the mental and physical benefits that she gets from yoga. That said, how can these benefits affect those in stroke recovery?
Physical Benefits
One of the biggest hindrances that come with a stroke is its lingering effects on the survivor's balance and range of motion. Most stroke survivors find it difficult to perform everyday tasks such as walking or operating household devices.
Yoga's focus on poses and posture addresses these physical issues and strengthens the practitioners' bodies, improving their flexibility and range of motion. Health writer Carol Krucoff details how yoga can help seniors improve their balance, strength, and agility. She notes that seniors have to be extra careful, as they are more prone to injury due to their age. This especially applies to stroke survivors who may have trouble with the poses at the start, but this is an endeavor worth undertaking for stroke recovery.
Spiritual Benefits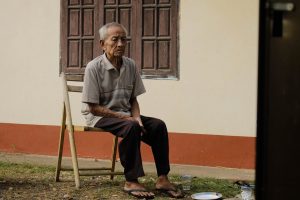 One of the biggest hindrances to recovery when it comes to strokes is the toll it takes on the survivor's emotional well-being. The American Stroke Association emphasizes how common depression is in stroke survivors due to both biochemical changes in the brain and the shifts in the psyche of the survivor.
This is why stroke survivors need not only address the physical challenges of recovering, but also the inner challenges that it poses. Fortunately, yoga has a solution for this as well. Lifestyle writer Jane Adamson highlights the spiritual benefits of yoga, as it helps one find inner peace amidst difficulty. This is because yoga is an ancient spiritual practice that aims to, above all else, help its practitioners achieve a sense of serenity. This is in line with the teachings of yoga that highlight the connection between mind and body, meaning that taking care of one aspect also positively influences the other.
Mental Benefits
A stroke is sometimes called a brain attack because it occurs when your brain stops getting the oxygen that it needs to function. This is why survivors need help rewiring their brains after a stroke, as going through that sort of trauma leaves lasting effects. Yoga helps break through the mental barriers that come with stroke recovery. In the early stages of recovery, survivors find it difficult to make their bodies do what their brains want them to. And while some may argue the validity of this, a case reported in The Guardian narrates how a stroke patient can regain their sight after going through intensive brain training.
It isn't a stretch to attribute yoga's focus training to alleviating the mental blocks that come with surviving a stroke. Indeed, yoga's emphasis on focus and being present in one's body should aid in the survivor's overall journey to recovery and rehabilitation.
Written exclusively for Senior-care-central.com
by Gwen Watson
The younger generation may think that all of today's technology is reserved only for their use, but that's simply not the truth. Many areas of this digital age can greatly benefit senior citizens, and here are just five ways that older folks can use technology to enhance their lives.
1. Cellphones: Today's seniors aren't typically sitting home in rocking chairs or baking cookies. Active senior citizens may enjoy travel or fast-paced social lives, and this makes a cell phone the perfect way to keep in touch wherever you roam. While many phones are difficult to use and feature tiny buttons, there are some very easy to use cell phones for seniors that utilize large, easy-to-see buttons that are just perfect for the older population.
2. Advanced Recliners Nothing beats a hot massage at the end of the day. New technologies  in recliners are ready for the 21st century. Today  some power lift recliners  heat, massage, and  much  more. They can even help you get up after your snooze.
3. Medical Alert Systems: If you're a senior citizen who has been afflicted with health issues, then you can still live alone in your own home without fear. Many companies offer medical alert systems that allow you to wear a pendant-style device that can summon help with the press of a button. Others are programmed to call for assistance if a fall is detected, and there are even companies that track your movements through GPS so that you can be helped even when you're away from home.
4. Computers: Internet companies are keeping senior citizens connected throughout the world. It's a wonderful method of making new friends, joining groups with those who share your favorite hobbies and keeping up with local and worldwide news. Seniors may also keep up with their extended family and see related pictures through social media, shop online, research medical concerns and arrange for local services online.
5. Electronic Readers: Aging eyes can lose the ability to read normal-size print, and this is a great loss to those who have loved to read their entire lives. With the help of various tablets and e-readers, senior citizens can download books, newspapers and magazines, which can be read at any size that the individual requires. These e-readers can also change the brightness to suit your visual needs.
Sources:
https://www.theseniorlist.com/2015/01/2015-recommended-medical-alert-systems/
http://money.usnews.com/money/retirement/articles/2015/11/16/10-essential-tech-tools-for-older-adults
Save
Save
Save
Save
Background
Urinary tract infections (UTIs), also called cystitis (inflammation of the bladder), are common among older adults and are more frequent in women. They are a primary cause of urinary incontinence and delirium. Catheter-associated urinary tract infections (CAUTIs) are more common among older adults (Fakih et al., 2012) and is mainly attributed to the use of indwelling urinary catheters. Many indwelling catheters are thought to be unnecessary (Cochran, 2007) and one study noted that physicians were often not aware of the purpose for which their patients had a catheter inserted (Saint, Meddings, Calfee, Kowlaski, & Krein, 2009). UTIs have been show to increase morbidity and mortality, length of hospital stay, and cost of hospitalization (Kleinpell, Munro, & Giuliano, 2008). CAUTI is considered preventable and is not reimbursed by Medicare. Therefore, hospitals will largely assume the financial costs for preventable infections of this type.
Risk factors/Signs and symptoms
Several risk factors are associated with UTIs in general. These include being female, having an indwelling urinary catheter, the presence of urological diseases, and hormonal changes associated with menopause in women. Signs and symptoms of UTIs include urinary frequency and burning or stinging felt during voiding. Pain may be felt above the pubic bone, and a strong urge to void but with small amounts of urine expelled. The most significant risk factor for CAUTI is prolonged use of an indwelling catheter. In hospital-acquired UTIs, 75% are associated with the use of an indwelling catheter (CDC, 2012). In women, signs and symptoms of CAUTI may be more severe than those reported by women by patients in the community who do not have an indwelling catheter. Lethargy, malaise, onset or worsened fever, flank pain, and altered mental status have been associated with CAUTI (Hooton et al., 2010).
Diagnosis
A thorough assessment should be done of the patient's urinary output, including amounts, color, odor, appearance, frequency of voiding, urgency, and episodes of incontinence. A urine specimen should be obtained if UTI is suspected. Laboratory results will show the type of organism causing the infection, and the sensitivity will tell what medication the organism is susceptible to. These results should be reported promptly to the physician or nurse practitioner caring for the patient and so that a diagnosis and treatment plan can be made.
Treatments
Prevention of UTIs is considered a primary nursing strategy. Elderly female patients can be instructed to make lifestyle modifications such as: increasing their fluid intake; emptying the bladder after sexual intercourse; practicing good perineal hygiene, including wiping front to back after toileting; getting enough sleep; and avoiding stress (PubMed Health, 2011). Although many of these common sense strategies are recommended by primary care providers, there is a lack of scientific evidence to support some of them. Many UTIs will clear up on their own, particularly if the person increases oral fluid intake during early symptoms. However, with many older adults, antibiotic treatment may be needed. In general, a course of three 3 days for healthy adults is thought to be sufficient, but for more resistant bacteria, a longer course more than five 5 days may be needed (PubMed Health, 2011). For those with repeated or chronic UTIs, a low dose of antibiotics taken for 6– 12 months may be indicated (Hooton et al., 2010). If the underlying cause is CAUTI, treatment will be more aggressive. Monitor the patient's temperature at least every 24 hours (Carpenito, 2013). Encourage fluids. Evaluate the necessity of continuing an indwelling catheter if one is in place.
Alternatives to indwelling catheters should be considered for appropriate patients. Intermittent catheterization, if appropriate, is preferred over indwelling catheter use, especially for long- term maintenance of bladder management (CDC, 2009; Hooton et al., 2010). Condom catheters may be an appropriate choice for some males. If an indwelling urinary catheter is necessary, the catheter should be removed as soon as possible, per the physician or nurse practitioner's orders, to reduce the risk of CAUTI.
Adapted from Mauk, K. L., Hanson, P., & Hain, D. (2014). Review of the management of common illnesses, diseases, or health conditions. In K. L. Mauk's (Ed.) Gerontological Nursing: Competencies for Care. Burlington, MA: Jones and Bartlett Publishers. Used with permission.
Save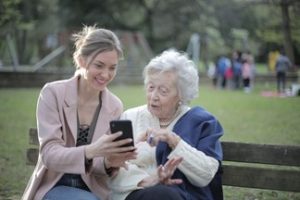 It's a sad fact that as we age, our bodies change. It is true for your elderly loved one as well. As their health begins to fade, they are unable to do things they have easily done before. And they feel this change deeply. And because they are worried that their family members may think of them as a burden, they would act as if nothing is wrong, which is very tricky since it can lead to more problems along the way.
As someone who looks after the welfare of your senior loved ones, it is important to take the initiative to communicate with them. However, doing that is never easy, knowing that seniors will often be argumentative or defensive when it comes to their health. Therefore, it is important to understand your seniors' health before you discuss anything with them.
You may want to discuss some things with your older family member like a regular check-up, treatment options that the doctor suggests, and diet changes. Also, you need to discuss home modifications to improve their safety at home or whether it's time to consider personal care, home care, or companionship support. You should approach this topic either in a calm manner or by showing concern for their well-being. But how are you going to do it?
This article will discover the best ways to communicate with your senior loved ones about their health.
8 Ways to Communicate With Your Elderly Loved One About Their Health
Listen to Your Senior Loved One's Concerns
When you listen and understand what your loved one is saying, you create a more fertile ground for conversation. Your senior loved one is more open to considering what you have to tell if you let your loved one speak his concerns freely without judgment. In addition, it could well be that your loved one is ambivalent and needs his time to think things thoroughly. Don't rush to put words in their mouth. You might need to paraphrase what your loved one said to show that you understood them.
Pick the Right Environment
There are several things to consider when picking the right environment. If your loved one is agitated, choose a quiet place for communication. It could be the dining table, living room, or bedroom. Another option is to choose a comfortable chair at the hospital or in their nursing homeroom. You could also schedule a visit for later in the afternoon when your loved one may be more likely to have some energy and interest in talking about their health with you.
Ask a Thoughtful Question Instead of Just Giving an Advice
When you are trying to communicate with your elderly loved one about their health, the best thing you can do is ask a thoughtful and well-researched question. It will help you understand your loved ones and concerns much better. Ask them what makes them feel that way and why they feel that way. If you think your aging loved ones need to hear a hard truth like telling him, it might be time to give up the car. It could go a lot better to have a third party begin the discussion, like a physician and a family.
Speak Clearly to Make Sure That You are Well Understood
You must speak clearly during the health discussion. You can either repeat what your loved ones said or paraphrase their concerns. Since they are not looking at you, they may not understand you properly. So, repeating what your loved one said would ensure that your loved ones are well understood. One thing to remember is to stick with speaking using more of an informal tone of voice.
Include Other Family Members in the Discussion
Include other family members, like your siblings, in the discussion. But before you include your aging loved ones into that discussion, bring all the issues and concerns to the table and ask them what they think should be done. It will help you have a more fruitful discussion with your elderly family member. A unified consensus among family members regarding these transitions for aging loved ones is a more supportive environment than a divided family.
Accept Differences of Opinions
Not all families are going to agree on what you think should be done. It means that the discussion is going to be difficult. It is okay if other family members have other ideas on how to proceed. But what you should try to do is find a middle ground agreement among the family members. If there are disagreements, don't push your loved ones to make a decision they are uncomfortable with.
Let Your Loved One be Part of the Decision-Making Process
If you want your loved one's cooperation and keep them as active as possible, it is important that they feel like they are a part of the decision-making process. You should allow your family members to weigh in by asking their opinion and giving them all the information they need to make the right decisions. If your loved one agrees with what you plan to do, give them all the reasons for why you think it is necessary. It could be very helpful for you both if you can involve your loved ones in planning their future.
Keep Notes from Your Important Discussions
You may want to take some notes and record your discussions during your discussions with your aging loved one. It will help you pick up on any key concerns you need to address later on. Also, there might be memories were shared that you may want to use later.
When situations come up in future episodes of your elderly loved one's health, bring them up again and ask them if they remember it or if it happened before. It could help if you keep records of important conversations and events in the past regarding their health.
Offer Your Loved One Choices Whenever Possible
Whether it be house cleaning, grocery shopping, or taking a walk at the park, it would be a good idea to let your loved one choose what to do. If they feel like going out to take a short walk or have a bite to eat, allow them. Be sure that the things you want them to do are things they can still safely do. If you have a senior loved one who is confined to their home and cannot leave, consider creating an environment for them that is as comfortable as possible.
Pick Your Battles
Discussing every single issue at once can be embarrassing for an aging parent or loved one. Pick the issues that are the most important, let him know you are aware of the other issues, and then ask if he wants to talk about them later. For example, if your aging relative feels that he is not getting any exercise by walking to the store, ask how his doctor has suggested he should do more exercise. Perhaps there is a way for you to be his walking buddy during the next week or two.
There are a variety of effective ways you can communicate with your aging loved one. It is important that you first understand how their confusion and unclear thinking may affect their health. There are steps you can take to make the interaction more productive and beneficial for both of you. These tips will help you have a more fulfilling conversation with your loved ones regarding their health and help them feel that they have been heard.
Author Bio
I'm Andrea Gibbs, Born, raised, and still living in New York. I'm a work-at-home mom with a background in business development, strategy, and social media marketing. I'm a blog contributor at Serenity Senior care to motivate other parents about how they can enhance their elderly loved ones quality of life.