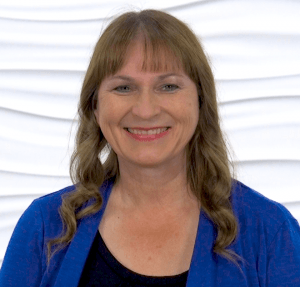 Kristen Mauk has never been one to stop learning. The clinical nurse specialist has nearly 30 years of experience in rehabilitation and gerontology, a handful of degrees, and has authored or edited seven books. She now helps train the future generation as a professor of nursing at Colorado Christian University in Colorado. She also recently launched her own business, Senior Care Central/International Rehabilitation Consultants, which provides nursing and rehabilitation education throughout the world.
Question: What drew you to nursing? What do you enjoy about it?
Mauk: "I grew up in a medical family. My father was a pediatric surgeon and my mom was a nurse, so I was always around the healthcare professions. However, nursing offered so many opportunities for growth and change while doing what I loved — helping others. There are many aspects of nursing that I enjoy, but feeling like I help make peoples' lives better has to be the best perk of the job. Nursing is a versatile profession. I started off my career as an operating room nurse, worked for a decade in med-surg, geriatrics, and rehabilitation, then eventually went back to school for additional education so that I could make a greater impact on healthcare through teaching nursing students."
Question: You have an impressive education. Why did you continue to pursue advanced degrees in the field? How has that benefited you?
Mauk: "First, I am a life-long learner, something that was instilled by my father who was always encouraging his children to explore the world and have an inquiring mind. Dinners at my house were filled with learning activities such as, 'How does a flashlight work?,' 'What is a group of lions called?,' or 'For $20, who can spell hors d'oeuvres?' (By the way, I got that $20!) So, continuing my education through studying for advanced degrees seemed a natural progression when you love to learn and love your work. I felt a need to know as much as possible about my areas of interest, gerontology and rehabilitation, so that I could provide better care to patients and be a better teacher for my students. My advanced education has?opened many doors in the professional nursing world, such as the opportunity to write books, conduct research to improve the quality of life for stroke survivors, or hold national positions in professional organizations."
Question: What's one of the most memorable experiences you've had, either as a student, educator or in your practice?
Mauk: "There are many memorable experiences I've had both as an educator and in practice. One of the most memorable from practice was early in my career working on a skilled/rehab unit in a little country hospital in Iowa. There was an older man who couldn't find a radio station that played his favorite hymns and one of my co-workers knew that I had a musical background and asked me to sing to him at the bedside. I timidly held his hand as he lay in his hospital bed, and with the door closed because it was late at night, I softly sang all the old hymns I could remember. He closed his eyes and smiled, clasping my hand for nearly an hour of singing. The next evening, I heard him excitedly tell his family members that 'an angel visited me last night. She had the sweetest voice I've ever heard. She held my hand and sang all of my favorite hymns!' Hearing that outside the door, I smiled, but was later surprised when I stopped in to see him that he truly didn't seem to remember me. One day later, he died unexpectedly. I often look back and wonder on that experience. In the many years of nursing experience that followed, I have learned that there are sometimes angels where we least expect them."
Question: What advice do you have for people just starting their education or their professional career?
Mauk: "Nursing is a great profession! Learn all that you can while you are in school and continue to be a lifelong learner. The need for nurses who specialize in care of older adults and rehabilitation is only going to continue to grow because of the booming aging population. There is currently, and will continue to be, a shortage of skilled professionals to meet the demand that is looming with the graying of America. Gain skills that will make you a specialist and afford you additional opportunities. Always give the best care to those you serve. Set yourself apart by building a professional reputation for excellence through advanced education, publication, scholarship, clinical practice, and community service. Then, go and change the world!"
CLINICAL NURSE SPECIALIST PROFILE FOR KRISTEN MAUK
Save
Save
Save
Lets be honest, exercising is not always fun.  It can create discomfort, make you sweaty, and take you away from some other pleasurable pastimes or methods of relaxation. However, research clearly shows that those who are active on a regular basis have better weight management, are more relaxed, have higher energy and typically experience a better quality of life.  For seniors, exercise is especially crucial since it has positive effects on memory, mood, balance, posture, strength and pretty much any issue involved in healthy aging.  For those that find it difficult to start or stick with an exercise program, here are 5 ways seniors can make exercising more fun. Be sure to check with your doctor before starting any exercise regimen.
1. Find what you like to do. Do you enjoy playing golf, tennis or swimming? Have you considered taking long walks or gardening as pleasurable activities? Well if you enjoy any of the above activities, that is good news. All of these can be considered as some form of exercise.  Exercise doesn't always have to mean going to the gym. Experts tell us that we can accumulate the positive effects of exercise throughout the day by doing such activities.
2. Make it social. For people who enjoy socializing, you can incorporate exercise to add to the experience.  Mall walking or group exercise programs have allowed people to interact and get in better shape in the process; just make sure you do as much exercising as you do talking.
3. Add music. Line dancing or Zumba, which are popular forms of exercising for seniors, use music to keep rhythm and add to the fun of the dance class. In these exercise classes, music helps weight management, muscle tone, balance and coordination. Whether you incorporate music during group exercise or during a long walk; music can give us energy, relax us and enhance exercise.
4. Add variety. Our minds and bodies typically love variety.  Physically, variety is good for our bodies because it allows the use of different muscles, preventing wear and tear on joints.  The body is also stimulated more when you do different exercises, which gives more health benefits from the activity.  For our minds, variety is good for the brain. When you do different activities it can prevent you from becoming bored of the same exercises continually.
5. Attach a reward. If achieving results is important for you, attaching fitness rewards can make exercising more fun.  Some examples of fitness rewards could be having a low calorie dessert if you've finished exercising that day, getting a pedicure, going shopping, or having a massage after exercising.  Positive reinforcement encourages us to exercise while knowing that if we do it, there is something good coming at the end.
About the Author: Eric Daw is an active aging specialist and the owner of Omni Fitt. Omni Fitt is dedicated to the wellbeing, health and quality of life of people aged 65 and over. Eric motivates and empowers the older adult population to take responsibility for their independence, health, and fitness through motivating and positive coaching experiences.
Telehealth is changing the way we visit the doctor, and how seniors experience long-term care. COVID-19 has made telehealth a necessity for seniors, both for regular doctor visits, and for those in long-term care. Patients are more likely to suffer from diabetes as they age, and studies have also shown that patients with underlying diabetes complications are at an especially high risk for contracting COVID-19.
By communicating with medical professionals over a video-conferencing tool – like Skype or Zoom – seniors and long-term care staff can avoid unnecessary trips that might expose patients to COVID-19. And although it's still early days, many studies indicate that telehealth is good for both doctors and patients, even for complex issues like wound care.
Why have I heard so much about telehealth and telemedicine lately?
The 2020 CARES Act expanded Medicare coverage of telemedicine, in part to address the concerns of patients who  It's one of the measures taken to prevent unnecessary exposure to COVID-19.
Telehealth and telemedicine — What's the difference?
These terms are often used interchangeably. Telehealth is the umbrella term, and telemedicine refers specifically to treatment provided remotely.
Can telehealth deliver the same level of wound care as an in-person doctor visits?
Multiple studies indicate that patients receive the same level of care using telemedicine. This is especially true of patients who add telehealth applications to their pre-existing doctor-patient relationships.
Do I need special equipment?
Everything you need is right there on your smartphone or desktop. In general, you need access to a secure internet connection and audio-visual communication. And in some cases, audio or text alone will suffice.
Who pays for my telehealth appointment?
Medicare covers telemedicine in the event of an established patient-doctor relationship. The CARES Act also has an amendment that allows Medicare to waive this requirement. Many private insurance plans cover telemedicine as well. And in good news all-around, advanced wound care can significantly lower the overall cost of care.
Is telehealth new?
Telehealth isn't new, just recently expanded. You've probably used it without realizing it, via an online portal that your doctor office. It's also been in use for years in rural areas, where many residents live too far from doctors to receive adequate health care from in-person doctor visits alone.
What are the advantages of telehealth?
Aside from wound care, telehealth can provide easier access to a wide spectrum of health services. Seniors in long-term care shouldn't have to sacrifice their mental health needs in order to avoid exposure to COVID-19, and telehealth is helping more seniors access mental health professionals. Remote monitoring is advantageous to patients who need regular health monitoring, including those recovering from a stroke. Telehealth can also provide handy reminders to take medication.