This time of year, many people pause to give thanks for the good things in their life, but did you know that giving thanks is good for your health?
Having an optimistic outlook on life and using positive coping skills to manage stress has been linked in numerous studies to a longer and happier life. One of the common themes among people over age 85 who report very good to excellent health (in spite of dealing with chronic illnesses) is just that – thinking positive. Norman Vincent Peale, in his famous book, "The Power of Positive Thinking" said:
The way to happiness: Keep your heart free from hate, your mind from worry. Live simply, expect little, give much. Scatter sunshine, forget self, think of others. Try this for a week and you will be surprised.
But what if you are not naturally a positive thinker, but more of a "the glass is half empty" kind of person? The good news is that you can begin to change your thinking to improve your health. If you are not sure where to start, consider some of these suggestions as a place to begin:
Count your blessings. There is an old hymn that was sung when I was girl. When I felt down and discouraged, I would sing this song. It went like this:
When upon life's billows you are tempest-tossed. When you are discouraged thinking all is lost. Count your many blessings every doubt will fly. Then you will be singing as the days go by. Count your blessings. Name them one by one. Count your many blessings. See what God has done.
Sometimes it helps to list what you are grateful for on paper. If you need a place to start, an excellent resource is the book "One Thousand Gifts: Reflections on Finding Everyday Graces" by Ann VosKamp. Through a series of 60 short devotionals, the author walks you through a journey to greater appreciation and thankfulness for all that you have.
Learn to be content with what you have.  At the holidays, especially, it is easy to get caught up in thinking about what we wish we had and those things we don't have. Try looking at it the other way- even in relationship to your health. For example, several years ago I had a catastrophic skiing accident, breaking my leg and tearing all of my knee ligaments. A subsequent blood clot complication meant that I couldn't have surgery to repair the knee right away. After being in a wheelchair, on crutches, and in awful pain for months, with the help of countless hours of painful therapy and surgery a year later, I was finally able to walk almost normally again. Every day since then, when I am tempted to complain that I will never ski again, cannot kneel or squat, or do not have complete range of motion in that knee, I remind myself of those months when I couldn't walk at all without help and how it felt to be completely dependent on others for everything. Each step I take, each walk in the sunshine, each little jaunt to the car, and the ability to ride a bicycle is a blessing. Every movement without pain is a bonus I never thought I would have again. Take time to recall when your situation was worse, and express joy that things are better than they were then.
Help others.  One of the best ways to stop feeling sorry for yourself and cultivate an attitude of gratitude is to serve others, especially those who are less fortunate than you. Volunteer to help serve food at the community Thanksgiving dinner or participate in Operation Christmas Child by making a shoebox for a boy or girl in a developing country who would otherwise have no gifts. Take food to your local food pantry. Mow the lawn or shovel snow for your widowed neighbor. Invite the single and lonely person to share Thanksgiving dinner with your family. Buy gifts through the Angel Tree Ministry for children of those in prison. Adopt a needy family. Even if you are homebound, you can encourage others by simple but meaningful tasks such as sending birthday or holiday cards to the people in your church or community group. A simple encouraging phone call can change a person's day. By giving to others, you focus on positive parts of life and meaningful activities that in turn promote your positive mental health.
So, this Thanksgiving, push the pause button for a little while and take a moment to reflect on what you are grateful for. You may just find that Thanksgiving is good for your health.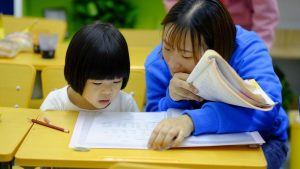 Healthcare facilities all around the world often face difficulty in treating patients with chronic diseases and look for ways to make it easy for patients to live with it. Chronic disease management by educating the patients either via  online school or through regular sessions is known to an effective way of inculcating in them an awareness of how they can play part in coping with their health conditions. Patient education for chronic disease management helps in empowering them and taking actions that will enable them to achieve their health goals. Here is everything you need to know about educating patients for chronic disease management:
What Exactly is Chronic Disease Management?
Chronic disease management (CDA) is support and care to assist the patients having chronic diseases. It teaches them skills, gives them the knowledge and resources that they need to manage their daily life in a better way. This often includes regular visits from a family physician, other care providers, or referrals to specialized programs and services. The skills that are usually taught vary with diseases. Chronic diseases commonly include diabetes, asthma, chronic kidney disease, arthritis, depression, and chronic obstructive pulmonary disease (COPD).
What are the Key Elements of Good Chronic Disease Management?
To be more effective, good chronic disease management should offer support and care that is proactive, team-based, and must be well integrated with the primary health care provider (e.g. your family physician, etc.). It must be easily accessible and should well-coordinated. It should be focused on adopting a healthy lifestyle and overall well being of the patient. CDM aims to encourage the patient to take care of themselves and involves family to encourage them to extend their support to their loved ones suffering from some serious health issues. It helps the patient to live a healthier and happier life by teaching them to cope up with their health condition.
How Patient's Engagement and Education is Beneficial for the CDM?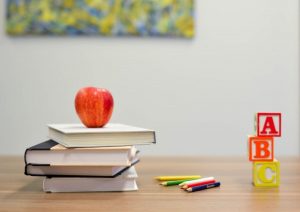 Chronic disease management sessions are usually patient-centric. Since their aim is to enable patients to take care of themselves, the patient's constant engagement is what makes it an absolute success. It is easy to keep the patient under observation as the healthcare provider can keep a constant check of what the patient is eating etc. or can control his routine. However, CDM does not have this privilege, rather their work is to train patients to follow a healthy lifestyle even in the absence of their healthcare provider. Patient's knowledge and the urge to a better life is what helps them to live the disease but in a happier and healthier way.
When to Begin With the CDM?
Chronic disease management starts way before the patient is actually diagnosed with an illness. The primary health care provider, through regular checkups, encourages patients to take preventive healthcare measures by adopting healthy habits. Through such precautionary measures, the early onset of the disease can be mitigated.
What Do Patients Learn From CDM?
CDM helps the patient to differentiate between major and minor health-related issues and enables them to differentiate between both. For Example, if a person has a cardiovascular disease, through CDM he will be able to learn that what he should do in case of minor chest pain. Either he should instantly rush to the hospital or should talk to his healthcare provider on phone. Having knowledge of one's health condition will enable them to make a better and timely decision and will save their money and time too.
Besides, knowing at what time you should be taking your medicine and what should you eat will make it easy for the people around you to extend their support, love, and care towards you. It will keep you going with your life, the way it is.
To Sum it Up!
You might have heard the cliché 'where there is a will, there is a way' and this how chronic disease management works. Involving the patient in their health care routine and talking and guiding them throughout the process is likely to give them a ray of hope. It is surely the best possible way of dealing with chronic disease. It just not eases their pain but also keeps them motivated to opt for a better and healthier lifestyle every day.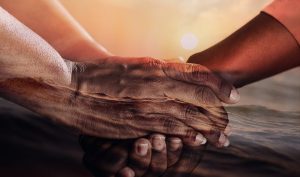 When escalating mental health symptoms become unmanageable, it's hard to know where to turn for help. For some, hypnotherapy is a doorway to recovery and transformation. Here's how to help yourself or your loved ones find the help they require.
Take the First Step
Hypnotherapy offers a non-obtrusive and non judgmental place to confront and learn to manage symptoms related to phobias, OCD and anxiety disorders. For many, finding a safe space to take the first step and find a trusted professional is the most difficult. To find a qualified therapist, look for a practitioner with membership in the American Society of Clinical Hypnosis or the Society for Clinical Experimental Hypnosis.
Using Hypnosis to Change Mindset
Your physical symptoms can be strongly linked to mindset. If you feel isolated, trapped in a cycle of negative thinking, or lonely – hypnosis may help break the cycle. A certified professional can help you alter habits that keep you from feeling yourself. Break bad nighttime habits, unlock artistic potential and turn your pain and negativity into positive energy.
Hypnosis for Relief of Pain Symptoms
Hypnotherapy may help mitigate relief for many types of pain. In some cases, it can be more effective than other methods. Learning how to manage symptoms related to mental health is easier with guidance from someone you trust. You may be struggling with a loss or change in your life or preparing for a difficult procedure or surgery – if so, hypnotherapy can help you through the recovery process.
Reach Out Today
As you and your loved one's age, getting help for mental health symptoms is not always easy.
A professional can help you find the self-confidence and reassurance you seek. A foundational approach uses a combination of methods proven to help. Look for guidance from mental health counselors working with such integrative modalities such as hypnotherapy, neuro-linguistic programming, and cognitive behavioral therapy.
Professionals can help you reduce symptoms and manage a myriad of emotions related to phobia, OCD, or anxiety disorders. Together, you can help you or your family find balance.

Paige A. Mitchell
If you're caring for a family member at home, you'll want to ensure your house is a safe, healthy environment for everyone involved. You'll likely have some adjustments to make in order to make your home more comfortable for an ill or impaired loved one. Consider the four home improvements below.
1. Declutter and re-decorate
Keep floors clear of toys and shoes. Strategically rearrange the furniture, so that your loved one is able to remain stimulated and engaged while they sit. For example, they may enjoy some natural sunlight and the view of nature from a comfortable chair near a window. Personal touches and familiar objects can make Alzheimer's patients more comfortable.
2. Enhanced access
It's important to review each room in the house to determine how accessible it is to someone who is ill or impaired. The American Association of Retired Persons' checklist includes zero-threshold and wide entrances for wheelchairs and walkers, low light switches and door knobs that are reachable to someone in a wheelchair, and non-slip flooring and grab bars in at least one bathroom.
3. Maintain your home
Whether you're caring for someone who is ill or not, it's important to conduct regular home maintenance to ensure it's a truly healthy environment. For example, replacing batteries in smoke detectors is especially important if your loved one is forgetful and susceptible to forgetting that something is on the stove. Take full advantage of your home repair insurance to save time, energy, and money on repairs.
4. Ask for help
Fifty percent of caregivers report feeling depressed. If you're suffering from fatigue, isolation, irritable, and/or ill, it's important to take a step back to take care of yourself. Don't forget to ask for help when you need it. Seek an expert opinion for objective advice on whether you should consider placing your loved one in assisted care.