Assisted living is a long-term care facility that provides housing, support, health care, and most importantly, a sense of community to senior citizens. These facilities make it possible for the elderly to continue living on their own, with occasional assistance now and again. The benefits of living in an assisted living community are immeasurable for seniors and their families alike. Learn more about the multitude of benefits the elderly receive when they move into an assisted living facility.
Proper, Healthy Meals:  Daily meals are provided at assisted living facilities. This helps senior citizens to get the proper nutrition in their daily diet, and also lets family members feel assured that their loved ones are eating enough. Any and all dietary needs are taken into consideration. For instance, if a senior has diabetes, this is of course taken into consideration when creating their meal plan. The utmost care is used when serving seniors their meals at assisted living facilities.
Help with ADLs (Activities of Daily Living):  An assisted living facility will provide its residents with assistance completing a number of day-to-day tasks that one might not be able to do on their own. This includes dressing, eating, mobility, hygiene, bathing, toileting, using the phone, and personal shopping. Take, for example, patients with dementia or other types of memory loss who might find it difficult to remember doing the simplest of tasks. Assisted living facilities make it possible for these types of patients to continue living on their own with minimal help.
Medication Management:  This is perhaps the most important benefit of living in an assisted living community. More than 50% of senior citizens make a mistake when administering their own medication. This rate is shockingly high, and of a major concern due to potential life-threatening consequences. Assisted living staff not only ensure the right medications are being taken at the right times, but they also help to educate seniors on the importance of their medication.
Transportation:  Many seniors do not have the ability to drive anymore. In some cases, a senior simply no longer possess a car. Whatever the case may be, assisted living facilities handle any and all of the transportation necessary for senior citizens. Most of the time, transportation is needed for doctor's visits. A senior who resides in an assisted living facility will have transportation to and from their appointments, as well as to activities outside of the facility, like shopping trips. When a family member can't be there to take a senior citizen out and about, assisted living staff is.
Social Interaction:  Assisted living facilities are a great place for senior citizens to socialize. Like-minded individuals in similar situations are all around, and with plenty of activities to choose from, your loved one is sure to make a new friend or two. Many of the activities that take place at assisted living facilities are moderated by staff to ensure that healthy interactions are occurring at all times.
Assisted living may be the right choice for your aging loved one. Discuss this option with them, and share the numerous benefits that this type of facility can offer.
Byline: Ruth Folger Weiss is a blogger for Skyview Rehabilitation and Healthcare Center, a post acute rehabilitation and long-term care center in Croton-on-Hudson, NY.
Given the rather complex legal concerns that the elderly have to face, seniors or those who are helping them make decisions should work hand-in-hand with an elder law attorney.
Seniors have rather unique legal needs, and elder law attorneys use their expertise in the different fields of law that elder law encompasses to serve those needs.
Let's take a closer look at some of the reasons seniors need the services of a lawyer who specializes in elder law.
Help With Medicaid
Seniors are going to need long-term care, and Medicaid is at the forefront of providing them with the necessary funding for it. However, Medicaid's rules and regulations for eligibility can get rather complex.
By applying legal strategies properly, an elder law attorney can help seniors navigate those complexities and get the Medicaid coverage they need and deserve, and protect their money, property, or income at the same time.
Estate Planning
The elderly will also require assistance with their estate planning.
Many seniors have yet to create wills, trusts, and powers of attorney. Others simply need to update and maintain their existing estate planning documents.
Elder law attorneys can help seniors with their estate planning to ensure that their assets are legally passed down without complication, and their wishes carried out to the letter.
Planning For Long-Term Care
It is a fact that health complications will eventually arise as people get older. For seniors, there is no better time to plan for long-term care than now, while they are still able to care for themselves.
Seniors will need to draft an advance health care directive, a document where they can specify the actions they want to be taken for their health in case they become incapacitated. They also need to plan for guardianship, so when they are no longer capable of caring for themselves, they can ensure that the court will appoint a guardian of their choosing. These are a couple of concerns that a skilled and experienced elder law attorney can help plan.
With an elder care attorney providing insight and expertise, seniors will be able to make sound legal decisions that will ensure that their future needs will be taken care of and help them get some much-needed peace of mind.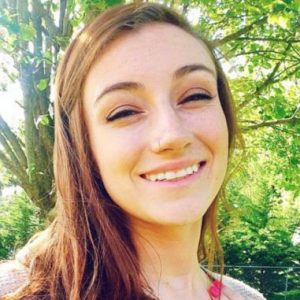 About the Author
Lauren Summers is the Content Marketing Strategist for Miller, Miller & Canby, one of the most respected law firms in Montgomery County, and the Washington, DC metropolitan area. The firm focuses on five core areas of practice: Land Development, Real Estate, Litigation, Business and Tax, and Trusts and Estates Law. In her spare time, she reads books and plays board games with her husband and two kids.
While many seniors enjoy leaving the workforce and retiring after years of hard work, some find the transition a difficult and lonely experience, especially those who live alone or far away from family members. It can be hard to get used to filling up the days without work — and co-workers — to help pass the time, and at times it's equally difficult to create new friendships.
While it can be daunting at first, taking on a new job is a great way to form new bonds and friendships, stay active, and keep living a fulfilling life after a big change. Here are five great jobs for seniors who want to fill their days with people and activity.
Dog-walking
Chances are there are dozens of pet owners nearby who are in dire need of a responsible caretaker for their pets. Rover.com can help you find jobs in your area and will set you up with pet owners for a meet-and-greet. Once you find the job that's right for you, the site will even handle the financial end of things. And for extra cuddle time with a sweet creature, you can also sign up to be a pet sitter.
Greeter/Hospitality
Restaurants, hotels, and retail stores are just three businesses that require greeters and hospitality, and while the duties vary, this can be a wonderful job for active seniors. It allows you to work with people while maintaining flexible hours, and many stores offer an employee discount on some of their items.
Tour Guide
Museums, hotels, and historical buildings are a few of the businesses that require tour guides, and these will likely offer flexible hours while still giving you the chance to socialize.
Tutor/Music Teacher
If you have experience in education, art, or music, you might consider tutoring or teaching lessons. Check Craigslist.org for job posts and consider advertising your services on social media, or even on a flier at your local supermarket.
Going through such a huge life change can be difficult at first, but there are plenty of jobs available for seniors who need flexible schedules and want to keep loneliness at bay.
Jenny Wise is a stay-at-home mom and home educator. She and her husband decided to homeschool when their oldest was four years old. During their journey, they've expanded their family and have faced many challenges. But they're happy to have overcome each one. Jenny writes about her family's experiences and homeschool, in general, on her new blog, SpecialHomeEducator.com.
Save
Save
Save
In the movie classic, The Wizard of Oz, little Dorothy knew then what has become a staple in the lives of elderly seniors today; "there is no place like home!" Dorothy, the main character in the movie, was swept away by a tornado from her home to a far away fantasy land. The only way back home was for her to follow the directions of the Good Witch Glenda's magic spell which required Dorothy to click her red shoes together three times and think of the phrase, "there's no place like home, there's no place like home, there's no place like home!" Afterwards, she woke up from a deep sleep in her own bed and in her own home.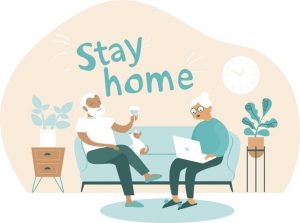 Today, roughly 90 percent of older adults aged 65 and over prefer aging in place rather than moving to an assisted living facility or nursing home according to a study conducted by AARP. Like Dorothy, these older people know what Dorothy knew then, that "there is no place like home", and they plan to stay in their homes as opposed to living in a long term care facility.
What Does Aging In Place Really Mean?
The Centers for Disease Control and Prevention (CDC) defines aging in place as "The ability to live in one's own home and community safely, independently, and comfortably, regardless of age, income, or ability level." Although aging in place is the new trend for senior living, changes to an elderly senior's body due to aging, may pose a problem. However, with a few low-cost home modifications, the goal to age in place is easily achieved and the benefits from doing so are rewarding.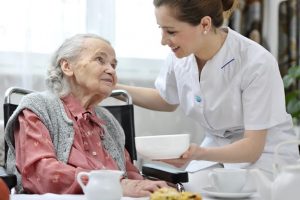 There are however, some seniors living with medical conditions and other limitations that may prevent them from performing normal activities of daily living on their own. If this is the case, they may need to seek assistance from a home care provider or a family member. With in-home care assistance for routine daily life activities, aging in place is still achievable in spite of those limitations.
3 Common Reasons Elderly Seniors Should Age In Place
Elderly seniors choosing to age in place are doing so for any number of reasons. Even though assisted living facilities have been on the rise since 1979, over a million Americans are opting out of that option. Here are five common reasons why:
1.    The growing high cost of living in an assisted living facility!
According to LongTermCare.gov, the average cost for a one bedroom at an assisted living facility is over $3,000 a month. Of course, this price may increase if additional services beyond the basic ones mentioned in the contract are needed. For example, if the resident requires assistance from a healthcare provider or home health aid. This service could add an additional $1,600 a month. Therefore, staying in your own home will definitely save money, even if you had to hire a personal care provider. In most cases, an elderly person's medicare will cover part or all of the cost of home healthcare.
2.    Aging in place is more comfortable!
Living in your own home is much more comfortable. All the treasures you hold dear are in your long term home. In fact, the American Society On Aging found that 56 percent of seniors 65 to 74 years old and 63 percent of those 75 years old and older reports that the "emotional" value of their home is worth more to them than the sales value. This is most likely because their home may be the same home they raised their children in and the memory recall is priceless.
3.    Aging in place offers more independence!
Maintaining an independent lifestyle is very important to the elderly population. The ability to go where you want, when you want is a very liberating feeling and doesn't diminish your quality of life. Responsible adults do not like being told what they can or cannot do. In assisted living facilities, meals are served at a certain time of day, activities are scheduled around their schedules and outside visitors are monitored which can be intrusive.
Just like little Dorothy, "there is no place like home" for today's elderly seniors choosing to age in place. The benefits for doing so are very rewarding. Aging in place offers elderly seniors an opportunity to save money to enjoy life's extra pleasures as well as allows them to enjoy the comforts of living at home. In addition, aging in place allows elderly seniors to maintain their independence.