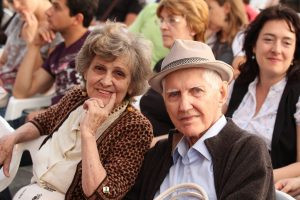 There are addiction rehab programs for seniors. Many people don't consider seniors when they think of someone having an addiction. However, that may be a mistake. There are many seniors who experience chronic pain, grief, and other issues, which is why they may abuse drugs. The schedule will be customized to meet each individual's addiction recovery needs.
Components of Treatment
It is helpful to know what the components of treatment will be, whether you or a senior in your life, needs to get treatment. Some of these components include the following:
● Group therapy
● Daily assessments
● Pain management
● Medication assessments
● On-site medical detox
● Psychological assessments
● Faith-based counseling
● Relapse prevention tips
● Family therapy
These components may vary depending on the addiction treatment center that is attended. You may also get yoga, physical therapy, exercise, and other treatments.
Symptoms and Signs of Substance Abuse
It can be even more troublesome when an addiction goes unnoticed or doesn't get treated. This is why it is so essential to recognize the symptoms and signs of substance abuse in seniors. Some of these things include the following:
● Anemia
● Agitation
● Liver function issues
● Anxiety
● Personal cleanliness issues
● Mental ability changes
● Eating habit changes
● Depression
● Increased falls
● Drinking despite consequences
● Weakness
● Fatigue
● Incontinence
● Violence
● Hostility
● Memory lapses
● Irritability
● More confusion than normal
● Losing interest in enjoyable activities
● Not keeping in touch with friends or family members
● Marital issues
● Panic attacks
● Mood swings
● Slurring of speech
If you notice these symptoms and signs in a senior, be sure to try to get them help.
When it comes to seniors and addiction rehab, it is important to know all this information. Addictions can be dangerous for anyone, especially the elderly. Their organs and body systems don't work as well, so it is much easier to get alcohol poisoning or overdose on drugs. If you are a senior with an addiction, you can get inpatient rehab for elders today.