Strokes are the third leading cause of death in the United States with around 140,000 people succumbing to them every year. What's more worrisome is that Stroke Center reveals that nearly three-quarters of all strokes occur in people over the age of 65, putting the elderly at immense risk. And while we've already provided several tips on how to recover from a stroke in our video 7 Steps to Stroke Recovery, there is another method that could prove beneficial to stroke victims.
While yoga isn't the first thing that comes to mind when thinking of activities for the elderly, it's a pretty good source of exercise for those who have reached an advanced age. Case in point, 94-year-old world champion ballroom dancer Tao Porchon-Lynch swears by the mental and physical benefits that she gets from yoga. That said, how can these benefits affect those in stroke recovery?
Physical Benefits
One of the biggest hindrances that come with a stroke is its lingering effects on the survivor's balance and range of motion. Most stroke survivors find it difficult to perform everyday tasks such as walking or operating household devices.
Yoga's focus on poses and posture addresses these physical issues and strengthens the practitioners' bodies, improving their flexibility and range of motion. Health writer Carol Krucoff details how yoga can help seniors improve their balance, strength, and agility. She notes that seniors have to be extra careful, as they are more prone to injury due to their age. This especially applies to stroke survivors who may have trouble with the poses at the start, but this is an endeavor worth undertaking for stroke recovery.
Spiritual Benefits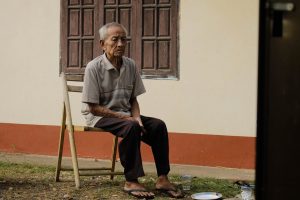 One of the biggest hindrances to recovery when it comes to strokes is the toll it takes on the survivor's emotional well-being. The American Stroke Association emphasizes how common depression is in stroke survivors due to both biochemical changes in the brain and the shifts in the psyche of the survivor.
This is why stroke survivors need not only address the physical challenges of recovering, but also the inner challenges that it poses. Fortunately, yoga has a solution for this as well. Lifestyle writer Jane Adamson highlights the spiritual benefits of yoga, as it helps one find inner peace amidst difficulty. This is because yoga is an ancient spiritual practice that aims to, above all else, help its practitioners achieve a sense of serenity. This is in line with the teachings of yoga that highlight the connection between mind and body, meaning that taking care of one aspect also positively influences the other.
Mental Benefits
A stroke is sometimes called a brain attack because it occurs when your brain stops getting the oxygen that it needs to function. This is why survivors need help rewiring their brains after a stroke, as going through that sort of trauma leaves lasting effects. Yoga helps break through the mental barriers that come with stroke recovery. In the early stages of recovery, survivors find it difficult to make their bodies do what their brains want them to. And while some may argue the validity of this, a case reported in The Guardian narrates how a stroke patient can regain their sight after going through intensive brain training.
It isn't a stretch to attribute yoga's focus training to alleviating the mental blocks that come with surviving a stroke. Indeed, yoga's emphasis on focus and being present in one's body should aid in the survivor's overall journey to recovery and rehabilitation.
Written exclusively for Senior-care-central.com
by Gwen Watson