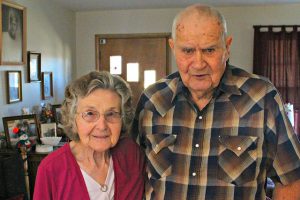 Choosing the type of care for your senior family member can be stressful and difficult. The options alone can be confusing. While nursing homes and other more popular, familiar alternatives are often the first choices of most families, many are now choosing to hire medical homecare professionals to provide home care for their elderly loved ones.
Home care is a type of in-home service for seniors and the elderly. Care and services are provided in the home, so your loved one does not have to live separately and far away from you. It has several advantages for you and your senior family members. However, nursing homes and other alternatives also offer some benefits. So, which one should you choose? Should you go for home care, or should you choose a more familiar option?
To make sure you explore your choices efficiently, it is vital to understand each care type and what it can offer to your senior loved one – and to your family, as well.
Different Types of Senior and Elderly Care Services
Aging in Place/Home Care
Aging in Place is another term for home care senior services. This option is ideal for seniors and the elderly who need assistance or personal care for their daily living activities (ADL) – such as dressing up, personal hygiene, and preparing and eating meals – and instrumental activities of daily (IADL) living such as housekeeping and shopping. It does not provide medical care.
If you are considering home care for your senior loved one, there are several things you need to consider.
Home care is ideal for seniors whose homes are in a safe and secure neighborhood. A gated village or community is ideal, although it's not necessary.
The home should be accessible; transportation should be easy so that your senior loved one won't have to worry about driving the car.
Seniors should have their family, loved ones, or friends nearby. They should be available to help when needed.
The home should be easy to renovate or modify to accommodate to adjust to your senior loved one's needs.
Home care is ideal for seniors who do not require a nurse or any other medical professional. Medical needs should be simple.
Aging in place is preferred by families who want a one-on-one and more personal senior care service. It's an environment that allows the caregiver and his senior client to establish a comfortable and trustworthy relationship. Additionally, home care is also more exclusive than the alternatives because you and your family work with only one caregiver.
Nursing Homes
Nursing homes are the more popular option among the alternatives. They offer custodial care, which refers to non-medical assistance such as bathing, eating, and dressing up. Nursing homes also provide professional medical care. Licensed physicians and nurses are usually on-call 24/7.
These places are ideal for seniors in need of a high level of personal and medical care. Many of its senior and elderly residents were brought there because of an illness or after hospitalization. Nursing homes are also ideal for seniors with Alzheimer's or dementia as the facility is safe and security is tight.
Assisted Living Facilities
Assisted living facilities offer 24-hour access to care and supervision. These facilities provide room and boarding services to seniors and the elderly. The residents can easily and freely interact with each other.
These facilities do not offer professional medical services as there are no physicians or doctors and nurses in the community.
Assisted living facilities are ideal for seniors and the elderly. They need assistance with some of their day-to-day activities, such as going to the bathroom in the middle of the night and preparing meals.
Independent Living
Independent living housing arrangements are ideal for seniors and elderly residents aged 55 years old and up. It is specifically for those who do not need assistance or require minimal help with their day-to-day activities. There are no licensed physicians and nurses in the housing facility.
Seniors can choose from two housing types: freestanding or apartment-like homes. These houses are easy to manage and do not require yard work and heavy maintenance.
Independent living housing provides its senior residents with fun activities, amenities, and services.
Retirement Community
Also called Continuing Care Retirement Community (CCRC), retirement communities put together assisted living, home care, and independent living in one location. This concept allows seniors to live in one community, so when their housing needs and care level changes, they can conveniently move to one that's ideal for them.
Retirement communities can be expensive, though, as housing costs and monthly fees can change as the level of care required changes.
Things to Consider
Aside from understanding each option, it is also essential for you and your family to consider the following when deciding which senior care service to choose.
Daily physical and medical needs of your senior loved one.
How accessible and safe the community/facility location is.
Are you capable of meeting the required expenses?
Your senior loved one's emotional and social needs.
With all the information you have, choosing the right care type for your senior family member will be easier and less stressful.