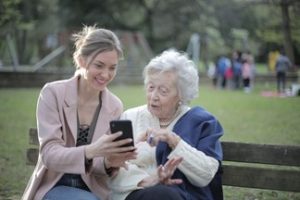 It's a sad fact that as we age, our bodies change. It is true for your elderly loved one as well. As their health begins to fade, they are unable to do things they have easily done before. And they feel this change deeply. And because they are worried that their family members may think of them as a burden, they would act as if nothing is wrong, which is very tricky since it can lead to more problems along the way.
As someone who looks after the welfare of your senior loved ones, it is important to take the initiative to communicate with them. However, doing that is never easy, knowing that seniors will often be argumentative or defensive when it comes to their health. Therefore, it is important to understand your seniors' health before you discuss anything with them.
You may want to discuss some things with your older family member like a regular check-up, treatment options that the doctor suggests, and diet changes. Also, you need to discuss home modifications to improve their safety at home or whether it's time to consider personal care, home care, or companionship support. You should approach this topic either in a calm manner or by showing concern for their well-being. But how are you going to do it?
This article will discover the best ways to communicate with your senior loved ones about their health.
8 Ways to Communicate With Your Elderly Loved One About Their Health
Listen to Your Senior Loved One's Concerns
When you listen and understand what your loved one is saying, you create a more fertile ground for conversation. Your senior loved one is more open to considering what you have to tell if you let your loved one speak his concerns freely without judgment. In addition, it could well be that your loved one is ambivalent and needs his time to think things thoroughly. Don't rush to put words in their mouth. You might need to paraphrase what your loved one said to show that you understood them.
Pick the Right Environment
There are several things to consider when picking the right environment. If your loved one is agitated, choose a quiet place for communication. It could be the dining table, living room, or bedroom. Another option is to choose a comfortable chair at the hospital or in their nursing homeroom. You could also schedule a visit for later in the afternoon when your loved one may be more likely to have some energy and interest in talking about their health with you.
Ask a Thoughtful Question Instead of Just Giving an Advice
When you are trying to communicate with your elderly loved one about their health, the best thing you can do is ask a thoughtful and well-researched question. It will help you understand your loved ones and concerns much better. Ask them what makes them feel that way and why they feel that way. If you think your aging loved ones need to hear a hard truth like telling him, it might be time to give up the car. It could go a lot better to have a third party begin the discussion, like a physician and a family.
Speak Clearly to Make Sure That You are Well Understood
You must speak clearly during the health discussion. You can either repeat what your loved ones said or paraphrase their concerns. Since they are not looking at you, they may not understand you properly. So, repeating what your loved one said would ensure that your loved ones are well understood. One thing to remember is to stick with speaking using more of an informal tone of voice.
Include Other Family Members in the Discussion
Include other family members, like your siblings, in the discussion. But before you include your aging loved ones into that discussion, bring all the issues and concerns to the table and ask them what they think should be done. It will help you have a more fruitful discussion with your elderly family member. A unified consensus among family members regarding these transitions for aging loved ones is a more supportive environment than a divided family.
Accept Differences of Opinions
Not all families are going to agree on what you think should be done. It means that the discussion is going to be difficult. It is okay if other family members have other ideas on how to proceed. But what you should try to do is find a middle ground agreement among the family members. If there are disagreements, don't push your loved ones to make a decision they are uncomfortable with.
Let Your Loved One be Part of the Decision-Making Process
If you want your loved one's cooperation and keep them as active as possible, it is important that they feel like they are a part of the decision-making process. You should allow your family members to weigh in by asking their opinion and giving them all the information they need to make the right decisions. If your loved one agrees with what you plan to do, give them all the reasons for why you think it is necessary. It could be very helpful for you both if you can involve your loved ones in planning their future.
Keep Notes from Your Important Discussions
You may want to take some notes and record your discussions during your discussions with your aging loved one. It will help you pick up on any key concerns you need to address later on. Also, there might be memories were shared that you may want to use later.
When situations come up in future episodes of your elderly loved one's health, bring them up again and ask them if they remember it or if it happened before. It could help if you keep records of important conversations and events in the past regarding their health.
Offer Your Loved One Choices Whenever Possible
Whether it be house cleaning, grocery shopping, or taking a walk at the park, it would be a good idea to let your loved one choose what to do. If they feel like going out to take a short walk or have a bite to eat, allow them. Be sure that the things you want them to do are things they can still safely do. If you have a senior loved one who is confined to their home and cannot leave, consider creating an environment for them that is as comfortable as possible.
Pick Your Battles
Discussing every single issue at once can be embarrassing for an aging parent or loved one. Pick the issues that are the most important, let him know you are aware of the other issues, and then ask if he wants to talk about them later. For example, if your aging relative feels that he is not getting any exercise by walking to the store, ask how his doctor has suggested he should do more exercise. Perhaps there is a way for you to be his walking buddy during the next week or two.
There are a variety of effective ways you can communicate with your aging loved one. It is important that you first understand how their confusion and unclear thinking may affect their health. There are steps you can take to make the interaction more productive and beneficial for both of you. These tips will help you have a more fulfilling conversation with your loved ones regarding their health and help them feel that they have been heard.
Author Bio
I'm Andrea Gibbs, Born, raised, and still living in New York. I'm a work-at-home mom with a background in business development, strategy, and social media marketing. I'm a blog contributor at Serenity Senior care to motivate other parents about how they can enhance their elderly loved ones quality of life.