---
Healthcare costs are skyrocketing at record rates. This is making it less affordable than ever for Americans to get the care they need. It's particularly hard for the most vulnerable of our population, seniors and lower-income families. In 2017, U.S. healthcare costs equalled over $3.5 trillion. That's a number we should all be worried about. Here's what we can all do about rising healthcare costs.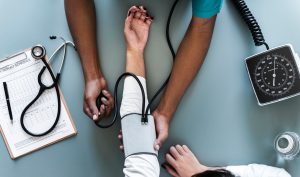 Image via Pexels
Utilize Low-Cost Health Insurance
The first thing we can all do is look for low-cost health insurance options. For most, this means using a program like Medicare or Medicaid which is available to seniors or those who match certain income requirements.
Aside from federal programs, many families choose a high-deductible plan which costs less on a monthly basis but will still provide protection in emergency situations. This type of plan is known as an emergency plan, and it's a good option for families who don't expect to need regular treatment. Visit HealthMarkets´ list of low-cost health insurance companies for more information.
Take Advantage of Telemedicine
Another option is to stop seeing a traditional doctor for smaller problems. Today, you can reach a medical professional on your smartphone in just a few clicks. It's faster, less expensive, and you don't even need insurance in many cases.
Telemedicine can help with anything from therapy to the common cold. You can even get prescriptions through apps nowadays, and this saves both time and money.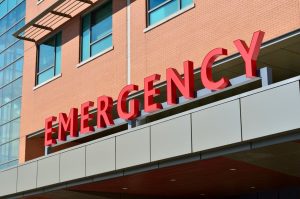 Image via Pexels
Prepare for the Future
Finally, we should all be preparing for the future. Unfortunately, many seniors find themselves unable to afford the right healthcare. We should all be saving today to prepare our families for a future in which we need more funds to afford healthcare.
In the meantime, we should talk to our politicians about finding new solutions to the healthcare crisis. From electing officials who focus on healthcare solutions to calling your congress representatives, every little action matters.
What are you doing to fight the rising healthcare costs? If you're not prepared, you could find yourself facing a bad financial situation. Take these steps above today to protect your health. It's the most important thing you have.