We have all heard of the "sandwich generation" – those middle-aged adults who are still caring for their own children and also an aging parent. Well, here is an emerging trend that I will call the Triple Decker Sandwich generation: Baby Boomers who help care for aging parents, who still have children at home of their own, and who find themselves also taking on full time care of their small grandchildren. Yes, that is a sandwich of an entirely different kind. That is a Triple Decker.
Pew Social Trends (2013) revealed that many adults in their 30s and 40s were caring for ailing older parents and also providing some type of financial support for grown children. This resulted in reports from the sandwich generation in feeling in a hurry, rushed, and not having enough time for all of their expected duties. Now, add to those statistics another emerging trend: grandparents caring for grandchildren. I am not referring to the occasional or even regular hour babysitting or childcare that loving grandparents provide. Instead, this is the 24/7 responsibility for grandchildren who live with them, or whom they have adopted. The 2015 Profile of Older Americans from the Agency on Aging found that "in 2014, about 554,579 grandparents aged 65 or more had the primary responsibility for their grandchildren who lived with them". Now, please note that this is only those grandparents aged 65 an over. What about all the others in their 50s and early 60s doing the same? I imagine that each person reading this can think of at least one or two grandparents who are raising small grandchildren. The implications of this on the health of aging persons is enormous. So, here are some tips to survive the Triple Decker Sandwich generation.
Pace yourself
If you have this many people in your life to care for, you must pace yourself. Avoid the temptation to give 100% all the time. It isn't possible. Something in your life will suffer – and often this is your own health. Think of this task of caring for multiple generations as running a marathon. Develop skills, train, get into a good rhythm that you can maintain for the long haul.
Set priorities
You might have been able to juggle 4 kids and a job when you were in your late 20s or early 30s, but maybe now you are in your 50s with aging parents, teenagers, and a grandbaby to care for. Flexibility is a key to success. You just can't do everything the same way if you are caring for small children again. Decide what is most important. Set reasonable and attainable goals. Make small goals for each day and celebrate those accomplishments.
Accept help
Even if you were used to being able to do it all yourself when you were younger, the amount of care that a Triple Decker generation person takes on requires some help at times. Let your adult children watch that baby to give you a break. Let the teens in the house help with the childcare. It is a good time for them to learn these skills for when they are parents. Tag team with your spouse to share the burden if you have a little one in the home. Church friends are happy to help if you need a night out.
Take time to rejuvenate
Being part of a Triple Decker sandwich is tough. Take time to rejuvenate to avoid burnout. You can't care for anyone if you become ill or incapacitated yourself. For each person, renewal comes in different forms. For men, this might mean playing a sport or watching games on TV without interruption, or having a quiet private place in the house that is off limits from the noise of the household. For moms, this might be shopping alone or getting a manicure or pedicure. Sometimes talking on the phone, or meeting with friends for lunch provides a needed break. Know what you personally need to recharge and refocus and then allow yourself this (without guilt) on a regular basis. You may not be able to change your circumstances, but you can change how you deal with them.
Don't expect too much
Chances are, if you find yourself in the Triple Decker mode, you are aging yourself. You can remember how you balanced work, life, kids, and higher education by yourself years ago. Now you wonder how you did it all. Well, you were 20 or 30 years younger then, so cut yourself some slack. Be sure to get enough sleep. Take breaks as needed. Exercise and eat right. Cut out the unnecessary things you did before to fill time and focus on those priorities that you set, without neglecting your own health.
Triple Decker Sandwich persons are tough and resilient. Congratulate yourself that you have been able to make it all work and care for your many loved ones. You sacrifice many things such as an easy and comfortable retirement and the ability to travel. But, you have given a great gift to those you love by sharing your care for them. In the end when you reflect back on your life accomplishments, you might very well find that this was one of the greatest.
Save
Save
---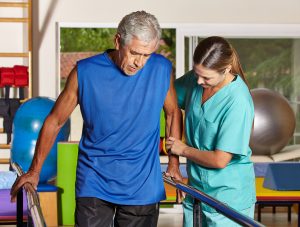 From a slight fracture to an arm to a full break in the shin or fractured hip, broken bones can be serious and result in months of therapy for recovery. When the injured person is a senior, the situation can be even more serious. They may be unable to remain in their own home and care for themselves, and in some cases, they are never able to return to their former level of independence.
Causes of Broken Bones
Falls are the main cause for broken bones in the elderly. They may also suffer a fracture due to a medical condition. It's important to determine the cause so it can be prevented in the future and medical issues treated.
If the break occurs in either the legs or arms, hands or feet, the injury site may be placed in a cast and the limb immobilized. Some injuries are serious enough to require surgery. The patient may need pins or rods installed for the bones to stay in place until they heal.
Life After the Break
After the senior receives initial treatment for the break, the next step will to figure out care requirements. Depending on the location and severity of the break, the person may not be able to stay by themselves. They may have limited mobility and require assistance for daily tasks.
Even a minor break can sideline a senior more than someone younger. They may tire out easier, especially if the break requires them to move around on crutches.
An assisted living center is one option for seniors until their broken bones heal. Another option which might appeal more would be for them to hire an in-home caregiver. Even though family may want to help out, they have their own responsibilities. In certain situations, they may be able to be a paid family caregiver, which could ease the financial burden on the family and provide the assistance the senior needs until they're back on their feet.
The Recovery Period
The senior will need to take certain steps to ensure their recovery is successful, and they can get back to their active lifestyle. This includes eating healthy, getting enough rest, and attending physical therapy and doctor appointments as recommended.
While enduring a broken bone for a senior can involve a lengthy recovery process, they can become independent once again with the right care.
Important Bathing Tips for Seniors Searching for quick tips and ideas to make bathing safer for you or a loved one? Don't miss this essential guide!
Fall-Proof the Bath/Shower
With seniors much more at risk for falling than non-seniors, it is critical to fall-proof one of the most hazardous rooms in the house – the bathroom. Install grab bars on the inside and outside walls of showers and tubs with wide grip surfaces to make holding and supporting yourself easier. Put down a non-skid mat outside of the tub or shower, as well as non-slip adhesive strips or mats that stick to the bottom of the bathing area.
Hang Toiletries
Simplify the entire process of shampooing and conditioning hair and lathering up with soap by hanging a toiletry dispenser over the shower head. Toiletry dispensers let you fill canisters with the liquids you use for bathing and access them hands-free in the shower (or often with the touch of a button). No more handling slippery bottles or bars of soap; toiletry dispensers are functional and safe and can be found online or in big box stores.
Wash Smarter
Good hygiene is paramount to your overall health and self-confidence and is just as important when you are a senior. If your old washcloth just isn't cutting it anymore, invest in a low-cost bath scrubber that makes showering easier and more thorough. Hitting hard to reach places when you shower like your back and feet may be easier with a long-handled bath scrubber or loofah, preventing you from having to twist or bend over in a confined space like the shower.
Use a Removable Shower Head
As seniors age, agility and coordination may be compromised by weaker muscles and stiff joints. Instead of doing a dance in the shower to make sure you are fully rinsed off, get an easy-to-install removable shower head that allows you to better control the water flow and spray intensity. Handheld shower heads are also a smart addition to your bath or shower if you sit on a shower chair to bathe.
Being able to shower or bathe oneself plays an important role in maintaining independence and even being able to live on one's own without assistance. For aging adults, taking precautions early with safety equipment and smart yet simple upgrades like toiletry dispensers may help prevent falls or injuries down the line.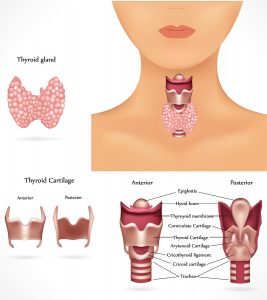 Background
Hypothyroidism results from lack of sufficient thyroid hormone being produced by the thyroid gland. Older adults may have subclinical hypothyroidism, in which the TSH (thyroid-stimulating hormone) is elevated and the T4 (thyroxine or thyroid hormone) is normal; 4.3–9.5% of the general population has this problem (Woolever & Beutler, 2007). In this condition, the body is trying to stimulate production of more thyroid hormone. Some older adults with this condition will progress to have primary or overt hypothyroidism. This is when the TSH is elevated and T4 is decreased. Hashimoto's disease is the most common cause and represents 90% of all patients with hypothyroidism (American Association of Clinical Endocrinologists [AACE], 2005; Woolever & Beutler, 2007), though certain pituitary disorders, medications, and other hormonal imbalances may be causal factors.
Warning Signs
Older adults may present an atypical picture, but the most common presenting complaints are fatigue and weakness.
Diagnosis
Diagnosis should include a thorough history and physical. Bradycardia and heart failure are often associated factors. Lab tests should include thyroid and thyroid antibody levels (common to Hashimoto's), and lipids, because hyperlipidemia is also associated with this disorder.
Treatment
Treatment centers on returning the thyroid ¬hormone level to normal. This is done through oral thyroid replacement medication, usually L-thyroxine. In older adults with coexisting cardiovascular disease, starting with the usual doses may exacerbate angina and worsen the underlying heart disease, so it is important to start low and go slow. Titration should be done cautiously, with close monitoring of the older adult's response to the medication. The does should be adjusted on 6- week intervals until normal levels of thyroid hormone are achieved. Once the TSH is within normal limits, then checking the TSH should be done every 6 to 12 months to monitor effectiveness and blood levels, because hyperthyroidism is a side effect of this therapy and can have serious implications on the older person's health.
Patients need to learn the importance of taking thyroid medication at the same time each day without missing doses. Sometimes older adults have other problems associated with hypothyroidism, such as bowel dysfunction and depression. Any signs of complicating factors should be reported to the physician, and doctors' appointments for monitoring should be religiously kept. Strategies for managing fatigue and weakness should also be addressed, because some lifestyle modifications may need to be made as treatment is initiated.
Adapted from Mauk, K. L., Hanson, P., & Hain, D. (2014). Review of the management of common illnesses, diseases, or health conditions. In K. L.
Mauk's (Ed.) Gerontological Nursing: Competencies for Care. Sudbury, MA: Jones and Bartlett Publishers. Used with permission.
Save
Save
Save
Whether you enjoy the company of dogs, cats, or even iguanas, pets have been proven to benefit seniors in plenty of ways. For many, they have become an integral part of the family. In fact, assisted-living facilities have adopted a few animals from shelters to keep residents company and uplift their spirits. Pet ownership has helped so many seniors by keeping them physically active, providing emotional support, and even improving cardiovascular health.
However, keeping up with your pet's needs may not be as easy as it was when you were younger. Elderly individuals may be at a disadvantage when matched with highly-energetic pets. The costs of pet care are also a big consideration in this situation, especially when you have your own care costs to contend with.
To keep all the hassles and stresses at bay, we have listed a few tips in living a happy life with your beloved pets.
Care providers who include pets
Many care providers include pet care in their list of services. This may consist of dog walking, pet sitting, boarding, grooming, and even training. So check with your care providers if they can also accommodate your pets.
Maintain a regular schedule for feeding and walking
Schedules and routines do not just benefit the animals; these also can help you maintain a good quality of life. Create a schedule for you and your pets to eliminate surprises and memory lapses that could possibly come with old age.
Set a spending limit and sticking to it
Though pets undeniably cost money, these expenses can be cut down to affordable amounts. Many veterinarians offer senior discounts, so check if yours provides any for special rates.
There are also various pet-care support programs, like selected Meals on Wheels, which help seniors in providing food for their pets. Low-cost clinics are also a great option for individuals on a budget.
Individuals get affected by emergencies, which is why they plan and prepare for it. This is also true for our pets. As their caretakers, it is your duty to ensure their safety before, during, and after an unforeseen incident.
Using Ready.gov's list of steps to take, you will be able to safeguard and care for your pets through pet and animal emergency planning. Through this, you get to rest soundly knowing that they are protected even when you are not present.
ALTCP.org provides free long term care information, resources, long term care insurance quotes and expert planning advice for seniors and adults. Our mission is to raise awareness and promote self-education on the need to plan for long term care and buy long term care insurance.
Save
Save
Save
Save
Save
Save