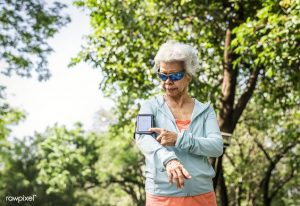 Advancements in technology have changed how people of all ages monitor their health. While the latest gadgets are generally seen as a trend aimed at younger generations, senior citizens have also reaped the benefits of health tracking devices. Here are seven health tracking devices perfect for seniors:
Fitness Trackers
Best for Seniors explain that fitness trackers show health related metrics like sleep quality, heart rate, and steps taken. In some cases, they even help the user reach a specific health goal.
Personal Emergency Response
This wearable gives the wearer an easy, quick, and convenient way to call for help in case something is amiss with their health. If they feel a shortness of breath all they need to do is press a button to call for attention.
Senior Safety Systems
These wearables track the activities of seniors to establish their activity patterns. They can then identify any abnormalities that will alert the doctor to irregularities.
Home Fall Detection System
Falls are a big concern for people in their old age, and this is where detection systems come in. These small wearable sensors detect falls and will instantly send out an alert that will bring help.
Medication Alerts
Medicines are a big part of life for those already in their golden years. These devices send out notices that make sure that the medicine is not forgotten and taken at the right time.
GPS Trackers
Seniors suffering from degenerative conditions need to be constantly monitored as they might wander aimlessly and get lost. GPS trackers help in this regard as they can let family members or carers keep track of them all the time.
Virtual Reality
Virtual reality is helping many different industries break new ground.Coral's article on technology's impact on sports details how VR is now changing how professional teams train. For instance, NFL quarterbacks are now using the technology to practice additional repetitions. This very same tech is also being used to improve and track the health of seniors. VR Fitness Insider reports that virtual reality helps seniors be more active without the need to leave their home. All they need to do is put on a headset and enjoy! They will also get a digital record of the exercise session.
Sure, the aforementioned health trackers may be perfect for seniors, but nothing will ever beat the attention and love that you, as a relative, can provide.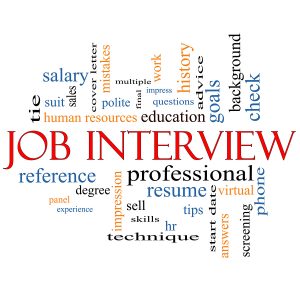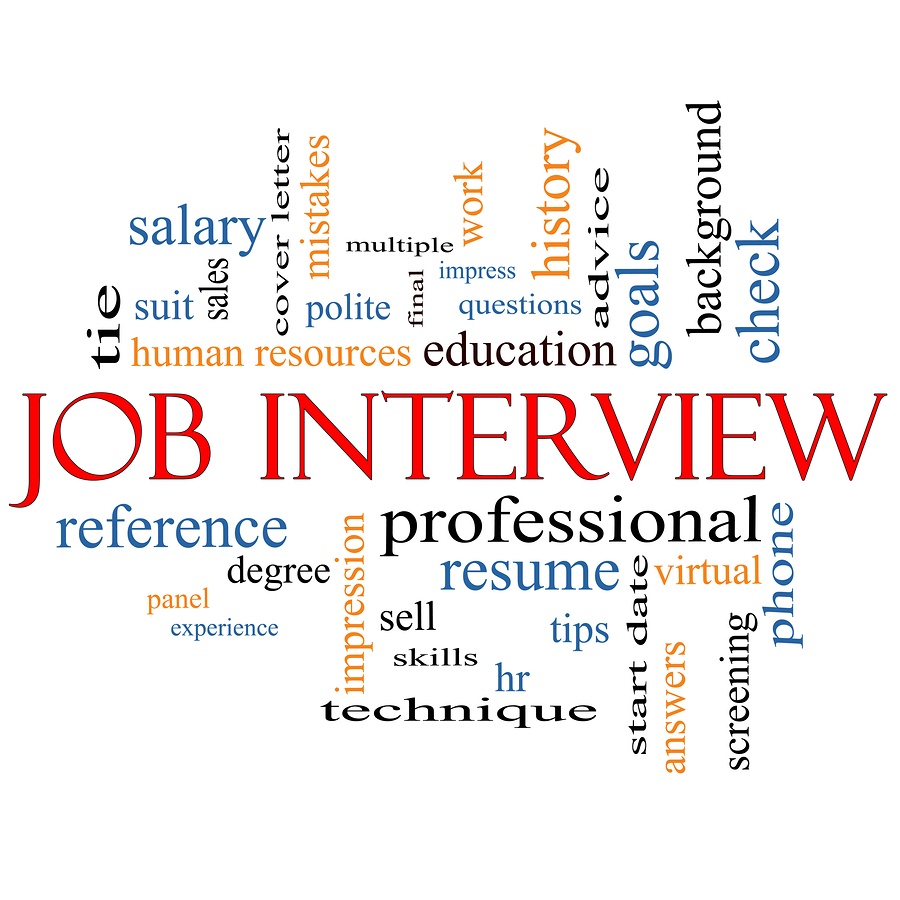 The National League for Nursing and the National Students Nurses' Association (NSNA)(2012) stated that "although there is a shortage of registered nurses, the economic recession has flooded the RN market with experienced nurses who were retired, planning to retire, or went from part-time to full-time employment. The need for RNs has declined due to low hospital census". Nursing students graduating today face a competitive employment market. Much of your success at getting the position you want will depend on how well you interview for the job. Follow these steps to be better prepared and increase your chances for a successful interview.
Be prepared
Submit your resume and application in advance, but do not assume that the person interviewing you has read them carefully. Before the interview, think about how you can highlight important aspects of your experience or education.  Do some background research on the organization or place to which you are applying.
Familiarize yourself with the key people in authority, especially focusing on the person who will interview you. During the interview you can use this information to establish some common ground. Consider some key areas such as: How large is the organization and/or the unit where you are applying? What population and geographic area do they serve? What expertise do you have to offer that might be valuable to them? For example, if you are applying for a job on an inpatient rehabilitation unit, did you have a course in rehabilitation or do clinical rotations in rehab? If so, be sure to mention this during the interview.
Look professional
Paul Walden, writing on the NSNA website, stated, "appearance and attitude are everything. Dress in professional attire and smile. Make sure you arrive promptly". Although professional attire may be more casual than it has been in years past, employers still expect an interviewee to look his/her best.  This means no blue jeans, shorts, cut-offs, flip-flops, low-cut blouses, miniskirts, overbearing jewelry, or other extremes in attire.  Business casual is usually acceptable, but when in doubt, err on the side of dressing more formally in business attire than casual.
Start with a good beginning
Introduce yourself and offer to shake hands with the interviewer while making direct eye contact. Do not sit down until directed to do so. The interviewer controls the interview. Express enthusiasm for the interviewer taking time to speak with you and make a positive comment about the surroundings or reputation of the facility. Smile and convey friendliness, approachability, and confidence. Most nurse managers are looking for a "good fit" in a new employee with their existing staff and unit milieu. Your personality may be as important to the manager as your skill set. Listen for comments made by the interviewer that suggest he/she is seeking someone who will be a team player and then be sure to share ways in which you have successfully blended with similar groups in the past.
Ask thoughtful questions
Have a few thoughtful questions ready to ask. For example: How does the open position fit within the organizational chart? Is there opportunity for gaining additional education? What type of orientation or mentoring do they provide for new nurses? Are there opportunities for advancement? These types of questions show that you are interested in a long-term relationship with the organization and are willing to learn and increase your professional skills. Asking deliberate questions can also help you assess whether or not this job is the right one for you.
Be memorable
You want the person conducting the interview to remember you in a positive light. What sets you apart from others who might be applying for this job? Answering that question in advance will point you in the direction where you need to shine. This might be your engaging personality, strong evaluations from clinical professors, your flexibility or willingness to learn, your experience in another country with service-learning projects, or your good academic performance.
End the interview well
If you were fortunate enough to be given a tour of the unit or facility, be sure to take advantage of any opportunities to greet or interact with staff or patients. The interviewer may be watching to see if you display positive interpersonal skills. Before you leave the interview, be sure that you know how you will be notified if they wish to hire you. Thank the interviewer and shake hands again (if appropriate), expressing your enthusiasm for this wonderful opportunity. If possible, send a follow-up email or thank you note to the interviewer for his/her time and attention. Be sure to continue to display warmth and cordiality as you leave the facility. You never know who may be watching.
Save
Save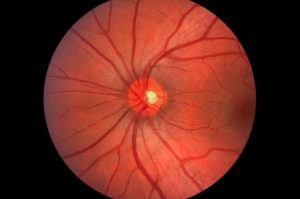 Background
Glaucoma is a group of degenerative eye diseases with various causes that leads to progressive optic neuropathy, in which the optic nerve is damaged by high intraocular pressure (IOP), resulting in blindness. Glaucoma is a leading cause of visual impairment and the second leading cause of blindness in the United States; it occurs more often in those over 40, with an increased incidence with age (3% to 4% in those over age 70) (Fingeret, 2010; Kennedy-Malone et al., 2000; Podolsky, 1998).
Risk factors
Unlike cataracts, there are some ethnic distinctions with the development of glaucoma. African Americans tend to develop it earlier than Caucasians, and females more often than males. Glaucoma is more common in African Americans, adults over age 60 (especially Mexican Americans), and people with a family history (NIH, 2013). Other contributing factors include eye trauma, small cornea, small anterior chamber, cataracts, and some medications.
Signs and symptoms
Although the cause is unknown, glaucoma results from blockage that limits the flow of aqueous humor, causing a rise in intraocular pressure (IOP). Two major types are noted here: acute and chronic. Acute glaucoma is also called closed angle or narrow angle. Signs and symptoms include severe eye pain in one eye, blurred vision, seeing colored halos around lights, red eye, headache, nausea, and vomiting.
Symptoms may be associated with emotional stress. Acute glaucoma is a medical emergency and persons should seek emergency help immediately. Blindness can occur from prolonged narrow angle glaucoma.
Chronic glaucoma, also called open angle or primary open angle, is more common than acute (90% of cases are this type), affecting over 2 million people in the United States. One million people probably have glaucoma and don't know it, and 10 million people have above normal intraocular pressure that may lead to glaucoma if not treated (University of Washington, Department of Ophthalmology, 2008). This type of glaucoma occurs gradually. Peripheral vision is slowly impaired. Signs and symptoms include tired eyes, headaches, misty vision, seeing halos around lights, and worse symptoms in the morning. Glaucoma often involves only one eye, but may occur in both.
Treatment
Since there is no scientific evidence of preventative strategies, early detection in those at risk is important. Treatment is essential to prevent loss of vision, because once vision has been lost to glaucoma, it cannot be restored. Diagnosis is made using a tonometer to measure IOP. Normal IOP is 10–21 mm Hg. Ophthalmologic examination will reveal changes in the color and contour of the optic nerve when glaucoma is present. Gonioscopy (direct exam), which is performed by an optometrist or ophthalmologist, provides another means of evaluation. Older persons and those at higher risk should have a yearly eye exam to screen for glaucoma.
Treatment is aimed at reducing IOP. Medications to decrease pressure may be given, and surgical iridectomy to lower the IOP may prevent future episodes of acute glaucoma. In chronic glaucoma, there is no cure, so treatment is aimed at managing IOP through medication and eye drops. Consistent use of and correct administration of eye drops is important. Older adults should be assessed for safety related to visual changes and also reminded to schedule and attend regular visits with their ophthalmologist.
Adapted from Mauk, K. L., Hanson, P., & Hain, D. (2014). Review of the management of common illnesses, diseases, or health conditions. In K. L.
Mauk's (Ed.) Gerontological Nursing: Competencies for Care. Sudbury, MA: Jones and Bartlett Publishers. Used with permission.
Glaucoma Symptoms