Background
Urinary tract infections (UTIs), also called cystitis (inflammation of the bladder), are common among older adults and are more frequent in women. They are a primary cause of urinary incontinence and delirium. Catheter-associated urinary tract infections (CAUTIs) are more common among older adults (Fakih et al., 2012) and is mainly attributed to the use of indwelling urinary catheters. Many indwelling catheters are thought to be unnecessary (Cochran, 2007) and one study noted that physicians were often not aware of the purpose for which their patients had a catheter inserted (Saint, Meddings, Calfee, Kowlaski, & Krein, 2009). UTIs have been show to increase morbidity and mortality, length of hospital stay, and cost of hospitalization (Kleinpell, Munro, & Giuliano, 2008). CAUTI is considered preventable and is not reimbursed by Medicare. Therefore, hospitals will largely assume the financial costs for preventable infections of this type.
Risk factors/Signs and symptoms
Several risk factors are associated with UTIs in general. These include being female, having an indwelling urinary catheter, the presence of urological diseases, and hormonal changes associated with menopause in women. Signs and symptoms of UTIs include urinary frequency and burning or stinging felt during voiding. Pain may be felt above the pubic bone, and a strong urge to void but with small amounts of urine expelled. The most significant risk factor for CAUTI is prolonged use of an indwelling catheter. In hospital-acquired UTIs, 75% are associated with the use of an indwelling catheter (CDC, 2012). In women, signs and symptoms of CAUTI may be more severe than those reported by women by patients in the community who do not have an indwelling catheter. Lethargy, malaise, onset or worsened fever, flank pain, and altered mental status have been associated with CAUTI (Hooton et al., 2010).
Diagnosis
A thorough assessment should be done of the patient's urinary output, including amounts, color, odor, appearance, frequency of voiding, urgency, and episodes of incontinence. A urine specimen should be obtained if UTI is suspected. Laboratory results will show the type of organism causing the infection, and the sensitivity will tell what medication the organism is susceptible to. These results should be reported promptly to the physician or nurse practitioner caring for the patient and so that a diagnosis and treatment plan can be made.
Treatments
Prevention of UTIs is considered a primary nursing strategy. Elderly female patients can be instructed to make lifestyle modifications such as: increasing their fluid intake; emptying the bladder after sexual intercourse; practicing good perineal hygiene, including wiping front to back after toileting; getting enough sleep; and avoiding stress (PubMed Health, 2011). Although many of these common sense strategies are recommended by primary care providers, there is a lack of scientific evidence to support some of them. Many UTIs will clear up on their own, particularly if the person increases oral fluid intake during early symptoms. However, with many older adults, antibiotic treatment may be needed. In general, a course of three 3 days for healthy adults is thought to be sufficient, but for more resistant bacteria, a longer course more than five 5 days may be needed (PubMed Health, 2011). For those with repeated or chronic UTIs, a low dose of antibiotics taken for 6– 12 months may be indicated (Hooton et al., 2010). If the underlying cause is CAUTI, treatment will be more aggressive. Monitor the patient's temperature at least every 24 hours (Carpenito, 2013). Encourage fluids. Evaluate the necessity of continuing an indwelling catheter if one is in place.
Alternatives to indwelling catheters should be considered for appropriate patients. Intermittent catheterization, if appropriate, is preferred over indwelling catheter use, especially for long- term maintenance of bladder management (CDC, 2009; Hooton et al., 2010). Condom catheters may be an appropriate choice for some males. If an indwelling urinary catheter is necessary, the catheter should be removed as soon as possible, per the physician or nurse practitioner's orders, to reduce the risk of CAUTI.
Adapted from Mauk, K. L., Hanson, P., & Hain, D. (2014). Review of the management of common illnesses, diseases, or health conditions. In K. L. Mauk's (Ed.) Gerontological Nursing: Competencies for Care. Burlington, MA: Jones and Bartlett Publishers. Used with permission.
Save
Background
COPD Chronic obstructive pulmonary disease (COPD) refers to a group of diseases resulting in airflow obstruction due to smoking, environmental exposures, and genetics. However, smoking is clearly the most common cause of COPD. The two disorders most commonly included under the umbrella of COPD are emphysema and chronic bronchitis. Although the disease mechanisms contributing to airflow obstruction is different in these two disorders, most patients demonstrate features of both emphysema and chronic bronchitis.
In 2008, the CDC recently released a report naming COPD as the third leading cause of death in the United States (National Vital Statistics Reports [NVVS], 2010). There are more than 12 million people in the United States U.S. diagnosed with COPD. However, due to the under diagnosis of the disease, only estimations of the prevalence of COPD are available, which suggest that approximately 24 million people are living with COPD (ALA, 2012). Slightly more females than males are affected, with female smokers having a 13 times greater chance of death from COPD than nonsmoking females (ALA, 2004).
Chronic Bronchitis
Chronic bronchitis is a common COPD among older adults. It results from recurrent inflammation and mucus production in the bronchial tubes. Repeated infections produce blockage from mucus and eventual scarring that restricts airflow. The American Lung Association (2012) stated that about 8.5 million Americans had been diagnosed with chronic bronchitis as of 2005. Females are twice as likely as males to have this problem.
Emphysema
Emphysema results when the alveoli in the lungs are irreversibly destroyed. As the lungs lose elasticity, air becomes trapped in the alveolar sacs, resulting in carbon dioxide retention and impaired gas exchange. More males than females are affected with emphysema, and most (91%) of the 3.8 million Americans with this disease are over the age of 45 (ALA, 2004).
Risk Factors
The major risk factor for COPD is smoking, which causes 80–90% of COPD deaths. Alpha-1-antitrypsin deficiency is a rare cause of COPD, but can be ruled out through blood tests. Although "COPD is almost 100% preventable by avoidance of smoking" (Kennedy-Malone et al., 2003), environmental factors play a strong role in the incidence of COPD. Approximately 19.2% of people with COPD can link the cause to work exposure, and 31.7% have never smoked (ALA, 2008).
Warning Signs
The signs and symptoms of chronic bronchitis include increased mucus production, shortness of breath, wheezing, decreased breath sounds, and chronic productive cough. Chronic bronchitis can lead to emphysema. Signs and symptoms of emphysema include shortness of breath, decreased exercise tolerance, and cough.
Diagnosis
Persons with COPD often experience a decrease in quality of life as the disease progresses. The shortness of breath so characteristic of these diseases impairs the ability to work and do usual activities. According to a survey by the American Lung Association, "half of all COPD patients (51%) say their condition limits their ability to work [and] . . ." and ". . . limits them in normal physical exertion (70%), household chores (56%), social activities (53%), sleeping (50%), and family activities (46%)" (2004, p. 3). Diagnosis is made through pulmonary function and other tests, and a thorough history and physical.
Treatments
Although there are no easy cures for COPD, older adults can take several measures to improve their quality of life by controlling symptoms and minimizing complications. These include lifestyle modifications such as smoking cessation, medications (see below), oxygen therapy, and pulmonary rehabilitation. Older adults should have influenza and pneumonia vaccinations (National Heart Lung and Blood Institute, [NHLBI], 2010). Oxygen therapy may be required for some people.
Medications are used to help control symptoms, but they do not change the downward trajectory of COPD that occurs over time as lung function worsens. Typical medications given regularly include bronchodilators through oral or inhaled routes. Antibiotics may be given to fight infections and systemic steroids for acute exacerbations.
In extreme cases, lung transplantation may be indicated. Older persons with severely impaired lung function related to emphysema may be at higher risk of death from these procedures and have poorer outcomes.
Reducing factors that contribute to symptoms, use of medication usages, alternating rest and activity, energy conservation, stress management, relaxation, and the role of supplemental oxygen should all be addressed. Many older adults with COPD find it helpful to join a support group for those who are living with similar problems.
Adapted from Mauk, K. L., Hanson, P., & Hain, D. (2014). Review of the management of common illnesses, diseases, or health conditions. In K. L.
Mauk's (Ed.) Gerontological Nursing: Competencies for Care. Sudbury, MA: Jones and Bartlett Publishers. Used with permission.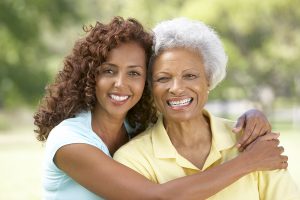 Ever heard of multigenerational living? It's a hot topic these days because many seniors are looking for ways to remain independent longer. As more people enter their advanced years, they and their families are faced with difficult decisions of how to provide the best care possible. For seniors hoping to keep their independence, living with family is the next best option to aging at home. Even if your house isn't big enough to handle more people living in it, there are companies who remodel homes specifically for seniors moving in.
 As noted in NYU Professor Eric Klinenberg's "Aging alone in America," 33% of American seniors make the decision to remain out of care facilities. With medical progress and healthier living, remaining out of a care home has become more practical than it once was.  Among the rest of the world's population, living with the elderly is more common, but as Americans, we tend to stay separated from our parents once we move out. With the economic downturn of 2008, however, young adults are staying in their parents' homes longer and older people are moving back in with their children. Seems like we're becoming more European every day!
Since elder care facilities commonly drain assets, there are obvious cost benefits to bringing your parents to you. Even more importantly than saving money, living at home helps seniors stay healthy by maintaining a routine. Things we take for granted like housekeeping, cooking, or yard work are types of physical and mental exercise that people do not receive in assisted living centers. After years of retirement it's easy to lose one's routine. If someone completely loses their routine they can develop what is called aging atrophy, which means increased dependence on those around them. Doing small chores helps combat aging atrophy. Plus, they can perform the cleaning duties or home upkeep you might not have time to do yourself.
Lastly, living in a multigenerational setting allows seniors to maintain control over their environment. At facilities, there is contact with nurses, other residents, and even other residents' families that cause exposure to illness. Keeping a clean environment at home without strangers around can help ward off sickness. If your loved one begins to require too much care to remain healthy at home, however, you should look into home-health services or other living options. Aging is often associated with making major decisions, but keeping parents close can help reduce stress.
Jacob Edward is the manager of both Prime Medical Alert and Senior Planning in Phoenix, Arizona. Prime Medical Alert allows seniors to stay in their homes longer and sells equipment throughout the country. In his spare time, Jacob enjoys dining out and supporting his alma mater Arizona State's Sun Devil sports teams. Jacob lives in Tempe, Arizona.
Save
Save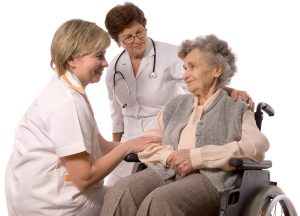 What is assisted living (AL)?
A Scandinavian model for senior care, now known as assisted living, made its way into America's care system in the 1980's. According to a 2012 report by AARP, there is no standard definition for assisted living (AL). Although individual states and residential facilities can give their own definition of AL, the term most often means that help is provided with meals, social support, medications, dressing and/or bathing and the like with 24-hour per day supervision. The Assisted Living Federation of America (ALFA) (2013) defines assisted living as "a long-term care option that combines housing, support services and health care, as needed". The focus of AL is on maintaining dignity, respect, and independence of older residents.

In 2010, there were more than 51,000 licensed residential care settings (including assisted living) that reported more than 1.2 million beds (AARP, 2012). A study published by the National Center for Assisted Living (NCAL) cited 31,100 assisted living facilities serving 733,400 persons in 2010.
What is the typical assisted living resident like?
The average age of those in assisted living facilities is 86.4 years (MetLife, 2012). According to the National Center for Assisted Living (2013), the typical resident needs help with at least one activity of daily living (ADL), and most are over the age of 85. More females (76%) live in assisted living settings than males (26%). Thirty-seven percent of persons in AL receive help with more than three ADLs (NCAL, 2012). More than half of persons in AL facilities have some type of cognitive impairment (Alzheimer's Association, 2009). A growing percentage of persons in AL facilities have Alzheimer's disease.
What types of services are provided?
Some of the usual services provided in a licensed AL include:
• Assistance with eating, dressing, bathing, toileting
• Access to health services
• Medication management
• Dining services
• 24 hour staffing and security
• Emergency call systems
• Exercise and wellness facilities
• Social and recreational activities
• Housekeeping and laundry
• Transportation
• Access to banking
• Chaplain or religious services
• Memory care
How do I know if I need assisted living?
There are a variety of reasons why persons might choose an assisted living setting. Some people move to AL because they want more socialization than living alone, they want to be nearer to their adult children but do not reside with them, or because they can no longer manage at home. The person in an assisted living facility generally needs some help with activities of daily living, but does not need skilled nursing care. So, AL might be right for you if you wouldn't be able live at home any longer without help, but you still don't need to be in a nursing home or need the help of a nurse around the clock. You may be able to do many things on your own but maybe you have difficulty with dressing, meal preparation, or managing your pills.
How do I decide which senior living community to choose?
There are a variety of senior living options, of which assisted living is but one. Often, family members will help you decide which option is best for you, but you should look at all your choices. You should pick a place that offers the services that you need. Cost and location are additional considerations. It is also good to ask about the staffing ratios, what nursing care is available, and what happens if you later need a higher level of care than the AL provides. ALFA provides a Guide to Choosing an Assisted Living Community. This includes a helpful checklist that can be downloaded from their website.
How much does it cost to live in an AL facility?
The cost of AL depends on where you live. Keep in mind that most assisted living is paid for privately, meaning out-of-pocket, and not by insurance. According to MetLife's Market Survey of Long-term Care Costs (2012), the national average base rate for assisted living was $3,550 per month. This means that a person who lives in an assisted living facility can expect to pay an average of $42,600 per year. Of course this also varies depending on the number of extent of services with which the resident needs help. The base rate generally includes specific services, but each additional service beyond that may add an extra monthly fee. Compare this to an average nursing home rate for a shared room at nearly $84,000 per year for a person needing Alzheimer's care (MetLife, 2012) or a national median cost of $270 per day in a nursing home that provides 24-hour per day nursing care (Genworth Cost of Care Survey, 2013).
Are there alternatives to assisted living facilities?
So, are there other options besides going to an assisted living facility if you are an older adult who needs a little help? The answer is yes. Adult day services are one community option. Also, many home care agencies offer companions, homemaker aides, or nursing assistants to help people age in place at home. Most of the time, getting these services means a minimum number of hours per day must be paid for. The national average hourly rate for home health aides was $21 in 2012. Homemaker or companions who provide "hands-off" care such as running errands, shopping, housekeeping made a median of $19-20 the same year (Genworth, 2013).
This is where unique options for assisted living services at home are needed and can save consumers money. Senior Care Central offers persons needing assisted living in the home the opportunity to have more control over their care situation at a much lower cost while getting professional, quality care. Imagine that you could set the hours that you want to have a caregiver in the home, and that caregiver could be a nursing student who has a higher level of education than most home health aides. This care option may cost you half the price charged by a home health care agency. SCC's model promotes aging in place on your own terms and lets you link with caregivers online, browse profiles to choose caregivers you want to contact, and make your care arrangements directly with them.