If you or someone you care for has Parkinson's disease, you may encounter a wide array of symptoms on a day to day basis from tremors to muscle rigidity to slowed movements, balance problems, and speech changes. Non-physical symptoms can accompany the disease as well including trouble sleeping, mood changes, urinary urgency, constipation, even loss of smell.
When it comes to managing this type of chronic autoimmune condition, in addition to a comprehensive treatment planned laid out by your doctor, assistive equipment can go a long way in simplifying daily life:
Adaptive Utensils
Advancements in science and technology have made their way into the kitchen market providing relief to people who may otherwise have difficulty feeding themselves. Adaptive utensils are specially designed to help counteract tremors someone with Parkinson's may have in their hand when holding a fork or spoon, for example.
Other helpful dining aids may include weighted cups and bowls (that are less likely to tip over), and plate guards or high-rimmed plates that prevent food from falling out.
Bedroom Equipment
People with Parkinson's are at increased risk of falling so supportive equipment around the bed can definitely make this fall-prone environment safer. Install bed rails to aid seniors with limited mobility or try a super pole that stands fixed beside the bed or a pull strap that connects to the end of the bed and makes it easier to sit up.
Bedside commodes can also simplify the task of night time toileting, especially for Parkinson's sufferers with incontinence issues.
Dressing Aids
As dexterity and finger nimbleness falls prey to the contracture of muscles and joints in the hands, getting dressed on your own can become difficult. This key marker of independence may be retained in some respects with dressing aids that allows a person with Parkinson's to dress themselves. Tools like button hooks, zipper pulls, one-handed belts, dressing sticks, and shoe horns can all go a long way to promoting self-reliance even as the disease progresses.
Bathing Tools
Maintaining personal hygiene has the ability to improve your sense of confidence and your mood, no matter what Parkinson's brings your way. Equipment that makes bathing safer and reduces the risk of falling includes shower transfer chairs, grab bars (inside and outside the shower), and non-slip bath mats. Additional bathroom tools may include weighted holders for toothbrushes, razors, etc. as well as removable shower heads and long-handled bath sponges and scrubbers.
 Older adults are at high risk of developing depression. As we age, the brain becomes less active and we often begin to experience mild memory losses. Even though many seniors choose to get treatment as soon as they realize their mental health begins to decline, they don't want to become pariahs to their families. As a consequence, they refuse to get further help and end up in depression. How can we help our older parents overcome depression when they refuse to accept our assistance?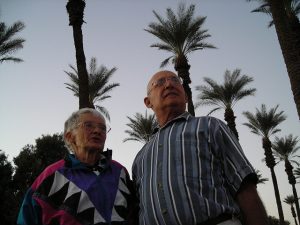 Depression – a real health concern we shouldn't leave unattended
Depression is a proven health concern that manifests differently from individual to individual. The symptoms are real, and if they're not treat in advance, the condition may lead to even greater health issues, including sleep deprivation, lack of interest in performing daily activities, isolation, lack of appetite, and more.
Sadly, too many seniors can't or won't want to admit that they feel depressed. They refuse to get help because they don't want to be a burden to their loved ones. As their parent, you have to be more aware of the signs, so that you can help them get back on their feet. Depression shouldn't be seen as a sign of weakness. Everyone can become depressed at any age, and regardless of any accomplishments of background.
Have a chat with your parents and talk about their feelings
Stress or bereavement are not the sole cause of depression in older adults. If you've noticed that your loved ones are not eating anymore or that they've lost interest in performing daily activities that once made them feel good, then they might be depressed. It's very important to talk to your parents about their feelings.
Have a friendly conversation and ask them if they're doing ok. Older adults become depressed when their health is in jeopardy; or when they begin losing their friends due to old age. If you can't afford to hire a specialized caregiver, you can be their caregiver. All you have to do is listen to what they have to say. Be there to comfort them and find a way to lift their spirit by doing activities together.
The link between sadness and depression
There's a very tight connection between sadness and depression. However many older adults claims they're not sad, making you believe they're not depressed. But deep down something's off. Their depression might kick in and develop in a totally different way. Pay close attention to the signs, and if you notice that mom doesn't talk as much or doesn't want to do anything, then she might be depressed.
In older adults, depression can be observed physically. Your parent may suffer from insomnia, acute arthritis, lack of appetite, or lack of energy. Migraines and headaches can also be a predominant symptom. As we age, we begin losing some of the people we care most about. Loss is excruciating, and older seniors don't know how to cope with it. Many grieve differently, and even though it's normal, some adults end up depressed.
It's tough to make the difference between depression and grief because oftentimes the symptoms are very similar. Nonetheless, there are ways to tell them apart. Grief involves a wealth of emotions; some are good, others are not so good. Sometimes, the person grieving a loved one may experience feelings of joy and happiness. When you're depressed, positive feelings are completely eradicated, and you feel totally empty.
Helping a loved one cope with depression
Beating depression is hard, but not impossible. It demands a lot of hard work and determination. Support matters the most, they key often being to be there for your aging parent and engage in activities that make them feel positive and upbeat. Note that digital communication doesn't help; talking to your mom every week over the phone is not enough to raise her spirit. You have to do it in person.
Make time to visit every week. Bring the kids over, go out for coffee, and find a way to have a good time and remember the good times. Residential care may not be the first thing that comes to mind when aiming to overcome depression. But it might be a good idea because it allows older adults to make new friendships and build relationships.
Save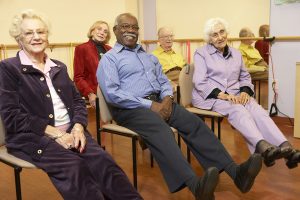 Guest Blog: How to Find the Right Senior Housing Community
By: Derek Hobson
First let's tackle the basics. Many people are wary of senior care homes because there's a stigma that surrounds them; people see them as gloomy, dreary, end-of-life communities. While certainly there was a time when this was the case (several decades ago), most communities have worked hard to battle this stereotype and they have succeeded.
Many communities have done away with "institution" or "hospital" –like settings. Even more have become increasingly lenient on policies regarding residents' possessions; some facilities have been known to permit pets and even furniture to help it feel like home. So, when the time comes to transition into one of these senior care homes, the question becomes, "How do I find the right one?"
1. Find out About Affordability
This is usually at the top of everyone's list and for good reason. Today, people are having children later in life. This isn't a bad thing, but it means that around the same time their kids are going off to college, their parents are starting to need extra care. This can put a lot of stress on adult children, but some senior homes provide help.
Some Assisted Living Facilities will accept private pay for a period of time and then accept the rest through Medicaid. This way, your senior does not need to move and they won't need to fear outliving their assets.
2. Visit the Community (Often)
If you think a community looks good for your loved one, then you should visit and revisit. You should tour the facility on different days of the week at different times. This way, you'll get a much broader view of the day-to-day.
See if people are out and about, if engaging activities are going on, and if there's a general feeling of community. If you show up to an elder care home that looks more like a ghost town, then it's probably not the one for your loved one.
3. Talk to the Residents & Staff
This one is critical, as nothing quite beats a first-hand view into the establishment. Ask residents if they enjoy the community, what they do on a daily basis, and if they're happy.
When asking the staff, of course they're not going to disparage against the home, but one of the most important things to take notice of is how they interact with the residents. If they refer to them by name and have clearly established relationships with them, then this can be a huge indicator of the level of personal care your loved one will receive.
These are the three most important criteria to face when choosing an elder care community and they should give you a well-rounded idea of the facility you've chosen.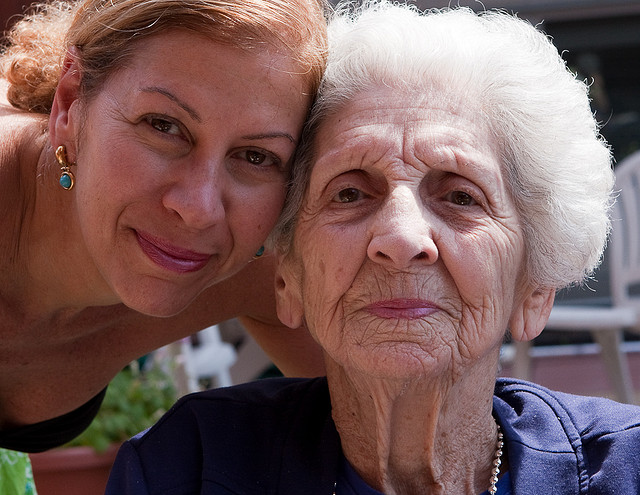 Home care is often preferred by seniors. An overwhelming 90% of seniors want to age in place. It is also affordable compared to nursing homes and assisted living facilities. However, hiring a caregiver may still be out of reach for many families.
1. Home Care Agency
A popular option for hiring a caregiver is through a home care agency. Hiring a caregiver through an agency allows seniors to have personalized one-on-one attention and flexible pricing (choosing less hours means saving on costs). You are also not responsible for any employer obligations like payroll tax and being held liable for any injuries that happen at home. However, this means that agencies pass administrative costs to the family which may still be unaffordable.
2. Family Caregivers
Did you know that there are an estimated 40 million unpaid family caregivers in the United States? Family caregivers perform a wide range of duties like paying bills, running errands, and helping with light household chores. Many family caregivers dedicate on average 20 hours a week towards providing care and some take time off work as well—resulting in a loss of earnable income. While being a family caregiver can save you money, your loved one may have needs that go beyond what you can support.
3. Local Classifieds
You can hire a caregiver directly through your local classifieds or online directory. Hiring a caregiver directly, and not through an agency can provide more affordable home care for your loved one, but there are some extra hurdles. You will need to personally interview and screen potential candidates. This involves meeting with the caregiver, verifying their references, and performing a background check. If your loved one needs care immediately, this process may be difficult and time consuming to do properly.
4. eCaregivers
After learning about using eCaregivers, you can find private caregivers with rates starting at $10-$14/hour for care, versus $20-$24 with an agency, helping you save thousands of dollars in a year while still ensuring quality home care for your loved one. All of the caregivers on eCaregivers have passed a background check so you have a peace of mind that you're hiring a vetted caregiver for your loved one.
About the Author
Peter Kang is a writer for eCaregivers. He is inspired by his caregiver experience with his late grandfather and role model, a Korean War veteran, to help families find affordable care for their loved ones. Follow Peter on Facebook and Twitter.
Save
I have been fortunate to have a number of mothers in my life – by birth, marriage, or adoption. Each of these women has helped to shape my perspectives and  values in various ways during different seasons of life.  As Mother's Day approaches, reflecting on the role that mothers play in our lives is a worthy exercise. So, here is my tribute to my mothers.
My first mother is the one who gave me life. I like to think of this as the Spring of my life. Mom Phyllis raised me until the age of 9 years. She tended to the scrapes and cuts, helped to mold my personality, hand-made my clothes, and made life an adventure, all whilst being the wife of a busy doctor who was studying to be a pediatric surgeon. Thank you, Mom, for treasuring my childhood.
When my parents got divorced, a second mother entered the Summer of my life. Mom Kay took three confused and fragile children under her wings as a young step-mother in her early 20's. She nurtured us as if we were her own. She helped me navigate the difficult teenage years and transition into young adulthood, listening to countless stories of puppy love, crushed hearts, and future dreams. Mom brought faith and light into a home that had been shattered by divorce. She has given me an example of a loving and faithful wife to my father for 45 years. Thank you, Mom, for preserving my spirit and encouraging my faith in God.
In college, I attended a little Baptist church where they had a program in which families could "adopt" a college student. Through a round-about way, I was adopted by Marvin and Patsy Bell. Grandma Bell, as my children later called her, saw me through my first 17-year  marriage, a painful divorce, and was a second mother to many other young women like me. She has been a faithful friend and mentor for more than 38 years. Ma Bell stood in the place of the mothers who couldn't be with me during some of the coldest and darkest Winters of life. She attended countless school programs for my kids and never forgets a birthday to this day. Thank you, Ma, for giving me the example of the kind of Grandmother I want to be.
Lastly, when I remarried to my current husband, Jim, I gained a wonderful mother-in-law. Gracie is true to her name. She has a loving and nonjudgmental spirit. She always thinks the best of people and is kind and gentle.  In the Fall of my life, she embraced me as a daughter and is always ready to help in times of need.  Thank you, Mom Mauk, for showing me what unconditional love looks like.
All of us have mothers in our lives that we need to thank. So, this Mother's Day, purpose to give a special blessing to those women who have so influenced your life. Without them, our days would be less rich and the journey much lonelier. Celebrate those who have traversed the seasons of life with you!