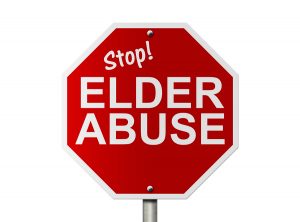 Caregiver neglect is a form of abuse that may not be intentional, but still can have long-lasting effects on a person. Like abuse, neglect can cause a plethora of physical problems, especially if the person is not receiving necessary medical attention. Neglect also can create emotional and psychological issues, changing the way they view themselves and others around them. Some of the more surprising ways caregiver neglect could cause harm include:
Self Neglect or Harm
When a caregiver fails to care for a person properly, persons who need assistance may begin neglecting themselves. TheNationalAdultProtectiveServicesAssociation defines self-neglect as "an adult's inability, due to physical or mental impairment or diminished capacity, to perform essential self-care…." If no one is assisting in daily tasks, this could mean living in unclean quarters, compulsive hoarding, poor personal hygiene or wearing unsanitary clothing.
Self-neglect also could include not caring for themselves physically, like refusing to take medications or poorly managing prescriptions. Some cases of self-neglect include failing to eat or eating poorly where they do not receive the proper nutrition. Signs of this type of self-neglect could include lack of adequate food in the home, dehydration or malnutrition.
2. Lack of Trust for Others and Emotional Stress
Neglect from a caregiver, especially a family member, can lead to severe distrust, anxiety and isolation. The elderly person could become disconnected from others. If an elderly person who already suffers from mental health issues is neglected, the lack of trust and other psychological damage could be much worse.
The emotional and psychological abuse that can develop could cause an immediate impact on a person's mental state, and it can develop into long-term physical and emotional problems. Victims of neglect have had significantly higher levels of psychological distress and lower perceived self-efficacy than older adults who have not been victimized, according to theNationalCenteronElderAbuse.
3. Financial Strain and Irresponsibility
If a caregiver is responsible for managing a person's finances but neglects those duties, this could lead to months or even years of financial strain. For example, if the caregiver neglects to pay the person's rent or mortgage in a timely manner, he or she could be without a home. If the utilities are not paid, the person could be forced to temporarily live without power. If the caregiver fails to pay for home care services or medication, it also could be damaging.
4. Wrongful or Accidental Death
Accidental or wrongful death can be caused by some of the most extreme types of neglect, as well as abandonment. If a person is unable to feed themselves, get the medical help they need or maintain a safe and clean home, it could have a tragic ending. Additionally, unexplained injuries and accidents can happen in nursing homes when patients are neglected or when people who live at home are neglected. If these injuries aren't treated, they could lead to death. Neglect is also often a precursor to emotional and physical abuse.
About the Author
Sarah Blanchard is the marketing manager for Winburn Bequette and Odom Law Firm, two personal injury and nursinghomeabuselawfirms dedicated to representing victims of nursing home abuse in Arkansas. Connect with her on GooglePlus andYouTube.