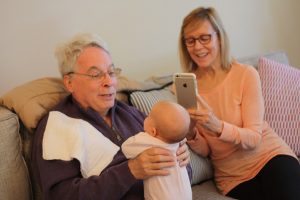 As a devoted caregiver for an aging parent, you have to be ready to face a wealth of new responsibilities. Some of them will be intimidating, whereas others will be unfamiliar and unforeseen. Every now and then, you may feel alone and overwhelmed. However, in spite of all these challenges, caring for an aging parent comes with plenty of rewards too. There are many guidelines you should consider to make the process run smoother. Here are some steps to consider.
Bring the whole family together decide on a caregiving plan 
Before making any decisions, you should set up a family meeting and decide with your siblings what's best for your parent. Should you hire a home care assistant for your parent, or would it be better to put them in respite care home? If your parents are mentally stable but are having difficulties remembering things, or heading out to shop for groceries, you and your siblings may be able to be their caregivers. Split tasks equally by making a weekly plan. This way, your parents get the chance to see their kids, and you won't have to get angry that nobody else but you in the family is looking after the parents.
Split responsibilities equally
Proper elder care takes a lot of time and effort. Careful planning is fundamental for your parents to live happy and not feel like a burden. Always remember that providing care for a loved one is an act of love, loyalty, and kindness. Thanks to advanced technology, it is now easier than ever to keep in touch with aging parents. Medical treatments are improving, life expectancy's are increasing, and seniors are living well into their 70s. If you know little about caregiving, follow the tips below to provide the best care for your elder parent:
Learn everything there is to know about their disability or illness. This will help you be prepared in case something unexpectedly happens.
Look for professional help from certified caregivers.
Go with your gut, and listen carefully to a doctor's advice. If they tell you that an assisted living facility is better for your loved one, then they're probably right.
Elder parents will do anything to preserve their independence, even if it means living on their own with a chronic illness or disability. Don't allow them to struggle and try to make their lives more comfortable by caring for their well being.