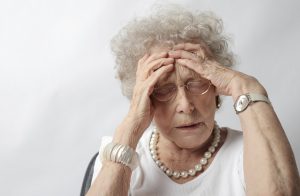 Dementia is a chronic or progressive syndrome that affects a person's thinking, memory, comprehension, orientation, language, learning capacity, judgment, and calculation. People with dementia slowly lose their cognitive abilities, which leads to a decline in their social behavior and emotional control. Dementia develops when the brain is injured or damaged, such as what happens to individuals with Alzheimer's disease.
According to the Alzheimer's Association, over five million Americans are currently dealing with Alzheimer's dementia. An estimated 80% are seniors aged 75 and up. If proper care, attention, and medication are not prioritized, the total can balloon to 13 million by 2050. Medical and health facilities are doing every means possible to address the situation.
If your senior family member has dementia and living at home or is under assisted living care, your best contribution is to care for your loved one properly. Here are tips to help you out.
 Ask simple questions.
Someone with dementia will find open-ended questions confusing and intimidating. Instead of asking "what" questions, try to rephrase them to "yes-no" questions. For example, instead of asking, "What time would you like to take a bath today?" try asking, "Would you like to take a bath at 4 pm?"
Keep your words simple and clear.
 Allow your loved one to help with daily tasks.
When dementia progresses, your loved one may find it difficult to remember and focus on tasks. You can help him or her maintain daily activities and skills and stay active. Allow him or her to assist you with simple activities such as setting the table, making the bed, and gardening. Help your loved one remember tasks and things by placing memory aids, such as signs and labels, all over the house.
 Take your loved one to lunch.
Keeping senior loved ones with dementia socially active is essential. Have lunch together at his or her favorite restaurant. Go to a place where he or she used to frequent when communication wasn't yet a problem. Make your loved one feel special and important.
 Hold and touch your loved one.
Your touch is very powerful and reassuring. Hold your loved one's hand or stroke his or her face now and then. Let him or her feel your love and support.
Most important of all, ask for help. Talk to a caregiver or get in touch with an assisted living care facility.
About the Author
 Melissa Andrews is the Content Marketing Strategist for Paradise Living Centers, an assisted living center for seniors with locations in Paradise Valley and Phoenix, Arizona. In her spare time, she enjoys cooking and going on hiking trips with her siblings and cousins.