Kristen L. Mauk, PhD, DNP, RN, CRRN, GCNS-BC, GNP-BC, ACHPN, FAAN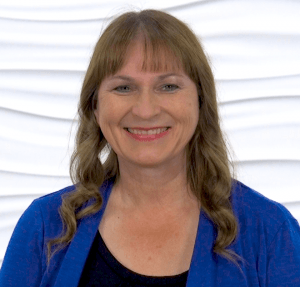 Instructor Bio:
Dr. Mauk has been a Professor of Nursing for 26 years. Prior to moving to Colorado, she was a Professor of Nursing at a large private university in Indiana for nearly 25 years, and there she held the first Kreft Endowed Chair for the Advancement of Nursing Science, a position dedicated to gerontological nursing. She earned a BSN from Valparaiso University, an MS in Adult Health from Purdue University, a PhD from Wayne State University, a Post-Master's GNP certification from University of Virginia, and a Doctor of Nursing Practice (DNP) degree from Valparaiso University.
Dr. Mauk has more than 35 years of experience in chronic illness nursing, rehabilitation, and gerontological nursing, and teaches in these specialties at both the graduate and undergraduate levels. She is certified in rehabilitation, as a gerontological nurse practitioner and clinical nurse specialist, and as an advanced palliative care and hospice nurse. She has authored or edited eight books, including two that were recognized with an AJN Book of the Year Award. She has served on editorial boards for Rehabilitation Nursing and Geriatric Nursing, and has written numerous articles and book chapters. Dr. Mauk is a frequent presenter at conferences at the regional, national, and international levels. She is the Co-Founder and President of Senior Care Central/International Rehabilitation Consultants, providing educational, clinical, and legal nurse consulting in rehabilitation and senior care in the U.S. and internationally. Dr. Mauk is also a recent past president of the Association of Rehabilitation Nurses (ARN) and has served ARN in many roles, most significantly including the Council of Leaders, Editor of the 5th edition of the Core Curriculum, PRN course faculty, and the task force to develop the ARN Professional Rehabilitation Nursing Competency Model, and current Editor in Chief of Rehabilitation Nursing.
Some of Dr. Mauk's recognitions include: Nominee for the 2016 National Robert Foster Cherry Award for Great Teachers, three AJN Book of the Year Awards (2017, 2010 & 1999), CASE/Carnegie Indiana Professor of the Year (2007), VU Caterpillar Award for Excellence in Teaching (2007), ARN Educator Role Award (2007), and the ARN Distinguished Service Award (2005). Dr. Mauk has taught nurses and students in China over the past few years. She has a passion for helping other countries to develop rehabilitation nursing into a strong specialty to promote quality care for their aging population and those with disabilities.