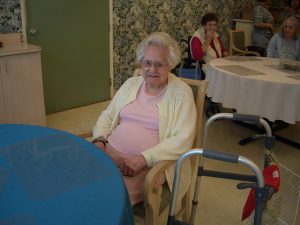 Important Bathing Tips for Seniors Searching for quick tips and ideas to make bathing safer for you or a loved one? Don't miss this essential guide!
Fall-Proof the Bath/Shower
With seniors much more at risk for falling than non-seniors, it is critical to fall-proof one of the most hazardous rooms in the house – the bathroom. Install grab bars on the inside and outside walls of showers and tubs with wide grip surfaces to make holding and supporting yourself easier. Put down a non-skid mat outside of the tub or shower, as well as non-slip adhesive strips or mats that stick to the bottom of the bathing area.
Hang Toiletries
Simplify the entire process of shampooing and conditioning hair and lathering up with soap by hanging a toiletry dispenser over the shower head. Toiletry dispensers let you fill canisters with the liquids you use for bathing and access them hands-free in the shower (or often with the touch of a button). No more handling slippery bottles or bars of soap; toiletry dispensers are functional and safe and can be found online or in big box stores.
Wash Smarter
Good hygiene is paramount to your overall health and self-confidence and is just as important when you are a senior. If your old washcloth just isn't cutting it anymore, invest in a low-cost bath scrubber that makes showering easier and more thorough. Hitting hard to reach places when you shower like your back and feet may be easier with a long-handled bath scrubber or loofah, preventing you from having to twist or bend over in a confined space like the shower.
Use a Removable Shower Head
As seniors age, agility and coordination may be compromised by weaker muscles and stiff joints. Instead of doing a dance in the shower to make sure you are fully rinsed off, get an easy-to-install removable shower head that allows you to better control the water flow and spray intensity. Handheld shower heads are also a smart addition to your bath or shower if you sit on a shower chair to bathe.
Being able to shower or bathe oneself plays an important role in maintaining independence and even being able to live on one's own without assistance. For aging adults, taking precautions early with safety equipment and smart yet simple upgrades like toiletry dispensers may help prevent falls or injuries down the line.