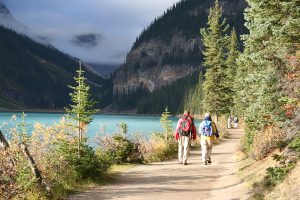 The holidays are just around the corner. While it can be the best of times for many, it can also be the worst of times for some. On the one hand Holiday Season means turkey, gifts and family. On the other hand, it can also mean cold, ice, darkness and loneliness.
Here are a few tips on how you can help your mom, dad or yourself stay safe during the holiday season.
1. Get the flu shot
Up to 85% of flu related deaths happen to those over the age of 65. The Center for Disease Control suggests get the flu vaccine is the best way for seniors to avoid getting the flu. It's often free under Medicare, Medicaid, insurance plans under the Affordable Care Act and many private employer and school insurances.
2. Avoid isolation
Winter conditions have a tendency of keeping folks indoors, especially less mobile seniors, making isolation a real risk.
Check up on your parents frequently. Make sure they're not missing any medical appointments, they're getting their medications, their fridge is full and they're connected to their support system. Arrange transportation if necessary.
3. Walk safely outdoors
Icy conditions and uneven walking surfaces dramatically increase the risk of outdoor falls. Consider crampons for extra grip and stay indoors during winter storms. You may also want to look into getting a medical alert system with GPS and fall detection to get immediate help in the event of a fall, injury or medical emergency.
4. Avoid depression
The winter blues are a real thing. Shorter days, lack of sunlight, cold weather can all lead to depression. Make your parent's home a brighter place with therapy lamps. Stay in regular contact with them, include them in family plans, arrange for them to meet with friends and to exercise frequently.
5. Keep the heat on, but keep it safe
Make sure all heat sources are used safely.
Space heaters should have three feet of clear space around them – no curtains, blankets or clothing touching. Have the local fire department install smoke and carbon monoxide detectors – it's often free!
6. Prepare for power outages
A power outage in the winter months can be especially dangerous for immobile seniors. Make sure your parents have a flashlight or battery operated lanterns. Arrange an alternate place for them to stay if they have no heat or light.