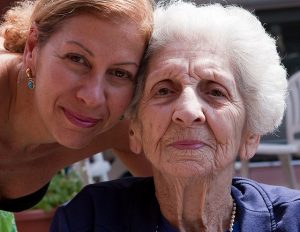 It can be difficult to see your parent or relative age. At one time, he could do anything. Now, it seems as though age has gotten the best of him. If you've seen changes in your loved one due to age, he may need extra help at home. The following are some of the most common signs of someone who is in need of a nurse or senior caregiver.
#1: Unkempt Home
If there has been a drastic change in the way that your loved one keeps his home that may be a sign he lacks the energy or physical ability to pick up and clean. Extra support at home can ensure that your loved one lives in a healthy, safe environment.
#2: Missed Medications
Forgetfulness is common in older individuals. Missing medications can lead to withdrawal and the return of symptoms of medical problems. It can lead to more serious problems as well – stroke, heart attack, etc. Help at home can remind your loved one to take medications as prescribed.
#3: Missed or Canceled Medical Appointments
Forgetfulness and the inability to drive to appointments can lead to failing health. A senior care worker can provide transportation and encouragement to attend all medical appointments.
#4: Body Odor
Just as cleaning and picking up the home can be physically demanding, taking a shower or bath is too. With someone in the home, your loved one can get the assistance needed to get into the shower and out of it to keep him clean and feeling refreshed.
#5: Sudden Change in Weight
Medical problems can cause lost pounds, but not being able to cook healthy meals can be the reason as well. Since it can be difficult to cook when feeling tired or lacking energy, someone in the home can make sure that he has meals ready or set up a meal program that gets food delivered on a schedule.
#6: Problems with Mobility
Balance and walking can be hard as people age, and this can lead to falls causing serious injuries. Help with completing daily tasks can reduce the risk of falls.
#7: Confusion or Uncertainty
This can cause a lot of distress for your loved one. Have someone there to lend an ear or explain something that doesn't make much sense can calm the anxiety of your loved one to improve his quality of life.
#8: Depression
Losing interests in hobbies or activities he used to enjoy could be a sign of depression that can lead to many other problems. Having a caregiver provide support and encouragement can help your loved one feel better or get the mental health he needs.
#9: Mail Piling Up or Unpaid Bills
It can be easy to forget to pay a bill from time to time, but if it becomes a habit, it might be a good idea to have someone help with going through mail and managing bills. This is one of the services that senior care workers provide in addition to helping with other daily tasks.
#10: Diagnosis of an Age-Related Medical Problem
Alzheimer's or dementia can cause a loved one to forget or engage in risky behaviors. Having someone by your loved one's side most of the day can help minimize the risk of him hurting himself.
Your parent or relative may have taken care of you for many years. Now, it's your turn to care for him. Home care can help you do that. Look into the many options available if your loved one exhibits any of these symptoms.
About the Author:
Kendall Van Blarcom is a licensed marriage and family therapist providing personal consulting to seniors who need someone to talk with to improve the quality of their lives. More information can be found about personal consulting at http://www.kvanb.com.