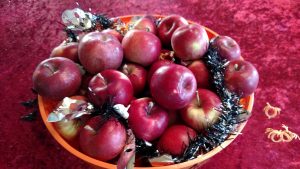 No matter what your age may be, you'll need to stay healthy by eating right and staying fit. However, as your body gets older, it's more challenging to hit your target quotas for certain vitamins and minerals because of hormonal changes. Check out the 5 most important vitamins for seniors:
1. Vitamin A
While you may be familiar with vitamin A's importance for your vision, reproduction, and immune system, you're probably not aware that it also helps many of your organs to function properly. You can get preformed vitamin A from meat and poultry including salmon and dairy products. On the other hand, you can get provitamin A (such as beta-carotene) from fruits that include apricots, cantaloupe, mangoes, green leafy vegetables, broccoli, squash, and carrots. You can also find vitamin A in your fortified breakfast cereals.
It's important to note that Vitamin A supplements may interact with Orlistat, which is a weight-loss drug. Also, you shouldn't take supplements at the time you're taking prescription medicines that use synthetic forms of vitamin A in them.
2. Vitamin B-12
Vitamin B-12 will further enhance your metabolism, brain processes, and your body's creation of new red blood cells. Furthermore, it's also important for repairing genetic material. The best sources for vitamin B-12 are fish, meat, eggs, and dairy products.
However, as your body ages, your stomach doesn't make as much hydrochloric acid that helps break away this vitamin from animal foods. Without this stomach acid, unabsorbed vitamin B-12 just passes through your digestive tract. Therefore, seniors are advised to get vitamin B-12 from supplements rather than whole food sources.
3. Vitamin D
Although bone loss can't be prevented as you get older, you can slow it down by taking more vitamin D. With regular intake of a vitamin D supplement, your body's absorption of calcium will significantly improve. The result would be stronger bones with fewer chances of getting fractures. Good sources of vitamin D include whole eggs, cod liver oil, salmon, and fortified dairy foods, fortified orange juice, and fortified breakfast cereals.
When you were younger, some vitamin D was made as you exposed yourself in direct sunlight. However, this process isn't as efficient as it used to be when you're in your senior years. In fact, by the time you turn 50, your body will require 600 international units of vitamin D every day. This increases to 800 IUs per day when you hit 70.
4. Vitamin K
You'll need vitamin K to make your blood clot. When you injure yourself or fall, this vitamin helps promote proper wound healing. Furthermore, it also prevents bone loss to seniors who suffer osteoporosis. Aside from your daily multivitamin with a huge portion of your vitamin K requirement, you'll need to ear more spinach, broccoli, Brussels sprouts, cauliflower, cabbage, kale, and Swiss chard, liver, fish, meat, eggs, and cereals. if you want to your vitamin K levels to be elevated even more.
5. Vitamin C
Vitamin C is an antioxidant that wards of the free radicals that destroy your body's healthy cells. Aside from this, it also protects your eyes, reduces your chances of developing heart disease, and boosts your immune system. You can get your supply of vitamin C from fruits and vegetables such as strawberries, oranges, broccoli, and red peppers. However, it's best to take vitamin C supplements to meet your daily requirement of 90 milligrams (for women) and 75 milligrams (for men).
Stay on Top of Your Game
It would've been ideal if you could get all of the nutrients you need from fruits, vegetables, and other unprocessed whole foods. Unfortunately, science can't perfectly recreate all that nature has to offer into whole foods. This means that if you want to stay on top of your game, you'll need to supplement your diet with these 5 most important vitamins for seniors.
Independent at Its Finest
Successful independent living, country club atmosphere — in case your parents have decided to move into a assisted living Boynton Beach place where they could experience these, consider Courtyard Gardens Senior Living. Give us a call at (561)568-4849 now!