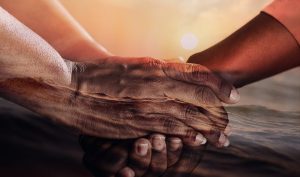 When escalating mental health symptoms become unmanageable, it's hard to know where to turn for help. For some, hypnotherapy is a doorway to recovery and transformation. Here's how to help yourself or your loved ones find the help they require.
Take the First Step
Hypnotherapy offers a non-obtrusive and non judgmental place to confront and learn to manage symptoms related to phobias, OCD and anxiety disorders. For many, finding a safe space to take the first step and find a trusted professional is the most difficult. To find a qualified therapist, look for a practitioner with membership in the American Society of Clinical Hypnosis or the Society for Clinical Experimental Hypnosis.
Using Hypnosis to Change Mindset
Your physical symptoms can be strongly linked to mindset. If you feel isolated, trapped in a cycle of negative thinking, or lonely – hypnosis may help break the cycle. A certified professional can help you alter habits that keep you from feeling yourself. Break bad nighttime habits, unlock artistic potential and turn your pain and negativity into positive energy.
Hypnosis for Relief of Pain Symptoms
Hypnotherapy may help mitigate relief for many types of pain. In some cases, it can be more effective than other methods. Learning how to manage symptoms related to mental health is easier with guidance from someone you trust. You may be struggling with a loss or change in your life or preparing for a difficult procedure or surgery – if so, hypnotherapy can help you through the recovery process.
Reach Out Today
As you and your loved one's age, getting help for mental health symptoms is not always easy.
A professional can help you find the self-confidence and reassurance you seek. A foundational approach uses a combination of methods proven to help. Look for guidance from mental health counselors working with such integrative modalities such as hypnotherapy, neuro-linguistic programming, and cognitive behavioral therapy.
Professionals can help you reduce symptoms and manage a myriad of emotions related to phobia, OCD, or anxiety disorders. Together, you can help you or your family find balance.