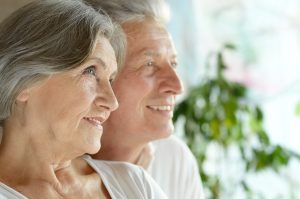 1. Introduction to Oral Health
An increase in education about oral health, as well as better access to toothbrushes, fluoride toothpaste and floss, have led to more older adults retaining their original teeth. However, as you age, your teeth and gums require a little extra attention. Read on to learn about how to care for your teeth after 55.
2. Oral Health Challenges in Aged People
– Dry mouth
Hormonal changes and many medications contribute to reduced saliva production resulting in dry mouth. Dry mouth can increase the risk of tooth decay and gum disease by allowing bacteria to breed more easily and can also lead to difficulty speaking and eating, fungal infections and problems wearing dentures.
– Attrition
Attrition refers to general wear and tear on teeth that occurs as you age. Years of chewing and grinding wears down tooth enamel increasing the risk of cavities.
– Diseases
Older adults over the age of 55 years old have an increased risk of developing thrush, a fungal infection of the mouth, as well as oral cancers.
– Root Decay
Gums can recede as you age exposing the base of the tooth to bacteria which can decay your teeth from the roots.
3. Common Conditions Found in Aged of 55+
Even with a good oral care routine, adults over the age of 55 years old have an increased risk of developing some problems with their teeth and gums. Some common conditions include:
• Darkened teeth which is often due to enamel erosion and changes in the dentine inside the teeth, but can also be caused by regular consumption of dark foods and beverages.
• A reduced sense of taste which may be due to the side effects of some medications but can also be caused by dentures.
• Gum disease which is most often caused by plaque build-up but can also be caused by cancer, anaemia and diabetes.
• Misaligned jawbone as a result of tooth extraction or loss without replacing the missing teeth which lets remaining teeth drift.
4. What Can You Do to Maintain Your Oral Health?
To keep your natural teeth strong and bright for many years to come, there are several ways you can protect your teeth and gums.
– Increase Fluoride
Fluoride is present in most drinking water and in dental products like toothpaste and mouthwash. Increasing your use of fluoride can help to protect your teeth from cavities by helping to remineralise your teeth after acid wear.
– Eliminate Tobacco Chewing
Tobacco chewing has been linked with several negative oral health issues including cavities and discolouration. But quitting tobacco can be a challenge. Talk to your doctor about resources to help you quit and make an appointment with your dentist in Southend for a tooth whitening treatment for a brighter smile.
– Increase Oral Hydration
Staying hydrated is a great way to combat dry mouth as a result of medication. Keep a water bottle close by and sip throughout the day. You can also improve your oral hydration by chewing sugarless gum and limiting your intake of alcohol.
– Antibacterial Wash
Improve your oral health by reducing the build-up of plaque with antibacterial wash. Swish a small amount of alcohol-free mouthwash in your mouth after brushing at night.
5. Conclusion
With proper oral care your teeth and gums will last your lifetime but take extra care of your teeth after the age of 55. If you interested in learning more about how your oral health changes as you age, call your local dentist for an appointment.
Author bio:
Located on the Southchurch Road, Parmar Dental is a multi-award winning
Southend Orthodontics offering high standard and quality dental treatments that
patients always expect. Parmar Dental provides dental care in a very relaxed and
tranquil environment, where each visit would be a unique experience for their
patients.