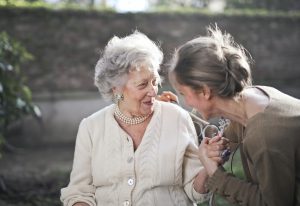 A care home makes up for one of the best places to access assisted living services. There are many such services in the country, making it difficult to choose the right one. You have to consider many unique factors to ensure you choose the ideal service provider. Fortunately, this guide looks at ten things to consider before moving to a care home:
1. The Pricing Packages
A care home offers services at a cost, and you have to be aware of their pricing plans. Usually, each pricing plan comes with different offers and levels of assisted living benefits. Reviewing these plans will help you make an informed decision for your care home needs. You can request information such as the average cost of assisted living by calling the care home or vising their website. Ensure you ask all relevant questions about each pricing plan before investing.
2. Online Presence
A good assisted living service is available online because nowadays, the average person uses the internet to search for solutions. The service should be available on social media, a website, or any other internet-based platform. A simple search engine query should help expose all the relevant care homes in your location. The ones that come up high in the search results are usually the most reputable.
3. Location
Logistics is a crucial factor when choosing the ideal care home. People have different location needs, and you have to consider this in choosing the ideal home. Some prefer homes that are in urban areas, while others prefer those that are in reserved locations. The location also helps determine whether you have chosen a reputable service because unprofessional people tend to work in remote areas.
4. Regulatory Approval
A care home should run as a state-recognized and approved business entity. Usually, the evidence of this approval is available on the business's website or product portfolio. Or, it can also be available through local state databases or records. The approval helps to show that you have chosen a professional service.
5. Medical Services Offered
People in care homes sometimes need various types of medical services. A good care home can address these needs and suits the need of different patients. Medical services can include prescription management, mental health initiatives, and more. You also have to determine whether the home has the licensing to offer such services.
6. Enhanced Assisted Living
Enhanced assisted living refers to the various technologies a care home offers to patients with special needs. A good example would be assistive devices that help deaf patients or those with memory loss. The devices help these individuals to navigate everyday obligations conveniently. While such resources are likely to increase the cost of medical care, they are crucial for assisted living purposes.
7. Team of Staff
The team of staff available at the care home is also crucial for the assistive living services they can provide. Ensure you have a broad perspective of each team member before settling on a specific service provider. Doing this will help increase the likelihood of receiving high-quality medical health attention or help. It also helps ensure that the facility well addresses each patient's needs.
8. Offers and Incentives
The quality of incentives the care home provides is also crucial for the medical services to its patients. The offers and incentives should be transparent and suitable for patients with long-term needs. The reason is that most care home patients are patients who will live in the facility for long durations. The offers can include discounts and privileges such as vacations for loyal clients.
9. Affiliations
You should also consider a care home with excellent affiliations with entities such as medical facilities. The reason is that it helps guarantee the likelihood that you will receive high-quality care home services. The affiliations can include those that exist with traditional medical services.
10. Social Support Programs
The ideal care home also has excellent social support programs for its patients. The programs should include recreational, physical, and other forms of outdoor activity. It should also include custom programs for people that have specific care needs.
Conclusion
As you have noticed, there is more to receiving medical care than the average person can expect. You must consider various factors and details to ensure you get the best service provider.