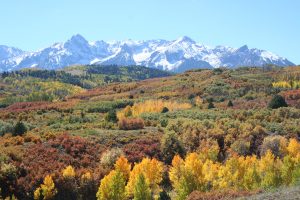 For many people, winter is a magical time. They get to play in the snow, celebrate holidays with family and friends, and cuddle up by the fire. But, for some, including seniors, winter can be a difficult and even potentially dangerous time.
Between the risks of slipping and falling and arthritis pain made worse by the cold weather, many seniors find themselves dreading the winter months. If you're in this group, there's no need to fear the cold and snow.
Read on to learn about four winter safety tips that every senior should keep in mind as the weather cools down.
1. Avoid Slips and Falls
Your chances of slipping and falling increase dramatically in the winter.
To avoid falls and potentially serious injuries, be sure to only walk on sidewalks and walkways that have been cleared and salted. If you're not sure, err on the side of caution and take another route.
It's also important to wear proper winter boots with non-skid soles. Replace the rubber tip on your cane, if you use one, too.
2. Drive Safely
You also need to take extra precautions when you drive during the winter months. Have your car checked during the fall or early winter to make sure everything is operating properly. Be sure to keep your cell phone with you whenever you drive, too.
Avoid driving on icy roads whenever you can, and stick to well-plowed, bigger roads when snow hits. They're usually cleared more quickly than backroads.
3. Minimize Joint Pain
If you suffer from arthritis or joint pain, you mind find that it gets worse during the winter. Some things you can do to relieve your pain and stay comfortable include:
Dress warmly
Find ways to exercise indoors
Eat a balanced, anti-inflammatory diet
Use balms or creams to relieve knee pain
Soak in a warm bath or hot tub to loosen up your joints
4. Fight Seasonal Affective Disorder
Finally, keep in mind that Seasonal Affective Disorder, also known as SAD or winter depression, is also common among seniors, especially seniors who live alone and don't socialize as much during the winter.
If you find yourself feeling depressed or isolated when the weather cools down, seek out new ways to connect with loved ones. Schedule daily or weekly phone calls, or arrange for family members and friends to come and visit you.