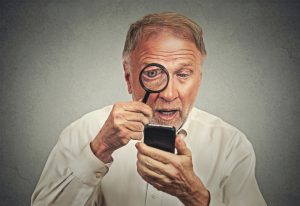 Seniors are using technological gadgets today more than ever according to a 2012 research. However, seniors have a long way ahead before they are tech savvy. Good technology can keep your senior loved ones engaged, connected and active both mentally and physically. Again, technology enhances safety for seniors living at home. Check out these five pieces of technology.
1. Tablets, iPads and Smartphones
Your senior loved one needs to have either or all of these devices. They are simple devices really that you may not even realize are needed. Tablets are iPads can be installed with games and apps that promote the mental fitness of your older parent. Seniors can also view photos, learn languages, listen to music and stay connected with people.
2. Medical alert systems
Medical alert systems are a must-have for all seniors. They are designed as simple smartwatches or bracelets and others are like a key fob that seniors hang around their neck. These systems help you monitor the location of loved ones at all times, it gives them calendar notifications and reminders, detect falls and some even have a panic/help button. Because the systems integrate with your smartphone, you have access to your senior loved ones as long as you have your smartphone.
3. Wireless Internet
Does your senior loved on use the internet? If they do, they will need wireless internet more. Even when a senior does not use the internet, most of the smart devices you install at home do; smart sensors, smart thermostats, smart home monitoring and surveillance systems and even the smartphones use internet. Today, most nursing homes are connected to the internet.
4. Smart Assistive Devices
Assistive technology help seniors stay independent at home and also stay safe. You do not have to get them Amazon's Alexa but you can have other smart devices to help seniors with daily tasks at home. Besides the obvious technologies like home monitoring and GPS, you can install stove shut-off systems, photo-enhanced phone dialers, smart LED lights, and medication dispensing appliances. These systems come in handy when seniors have cognitive impairment.
5. Fitness Bands
Fitness bands have advanced greatly offering more than just activity stats. Bands such as FitBit, will monitor levels of activity throughout the day, heart rate and even warn when senior vitals are not normal. This way, it is easier to detect when seniors are suffering from a disease and seek medical help. Seeing that these bands can even detect blood sugar, and they are light enough to be worn 24/7, they are great for all seniors.