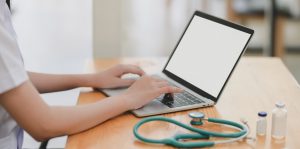 Nursing education applies to formal nursing science education and training. It includes the tasks and obligations of physical care for patients and several various fields that facilitate and help support a patient's health. Over the years, there have been striking shifts in nursing education. A relentless fight for autonomy and professionalism exposes this past. There have been many strains on nursing practice in the past, including women's struggle for professional recognition and rank, faith, war, technology, and social attitudes. And today, those variables continue to affect nursing.
Many looking to start or improve their careers in our increasingly fast-paced and busy world want as many opportunities as possible to get their education. Remarkably after recent world health events have changed so much in our everyday lives, it is more important than ever that schools allow potential students to earn their degrees while maintaining life's other responsibilities. More and more schools are introducing online options that will enable students to complete their coursework when and where it works for them, whether you're a single parent or need to work while you finish your education. Create a transition that you would like to create. But for nurses, does this apply, and, if so, how does it work? Many online schools allow nursing students to earn online, though not entirely, the associate, bachelor, or master's degree. You will also need to acquire experience to prepare you to work directly with patients in the field since nursing is a hands-on career. So, though you can take much of your classroom coursework online, you will need to complete in-person clinics. If you already have an associate's degree, a valid RN license, and a minimum amount of clinical hours under your belt, an exception maybe. You may find bachelor's degree programs exclusively online. They will provide you with advanced nursing theory education and train you to take on higher responsibilities and management positions. Online programs allow students to obtain knowledge without giving up other things that matter in their lives. Online students also have full-time work prospects, save time and money on commuting, and don't have to break their commitments to other responsibilities. Students taking online courses will also benefit from having the lectures of their professors in written form.
Benefits of nursing education:
Nursing has profound social implications. No, we're not talking about Facebook, Twitter, or other social media, but rather nursing's intrinsic social context. In its mission to support the public interest, nursing is accountable to society, specifically our society's overall health. Nursing is a very fulfilling profession. Then a job as a public health nurse can appeal to you if you want to give back to your community. A public health nurse also works in undeserved environments, usually with low-income communities, reaching out to patients who need care. Your roles can include working at events to inform community members in your local area about health risks. For example, in the event of a virus or sickness outbreak in the region, you could provide the community members with a list of symptoms.
Nursing is a very active task. Not only must you be mentally engaged at all times, but you also have to be physically involved. Nurses must walk from room to room a lot. You will burn lots of calories, and you will probably have a much easier time staying in shape. It is perfect work for anyone who wouldn't want to sit all day in front of a computer. Nurses advocate for the advancement of well being, educate patients and the public on disease and injury prevention, provide treatment and cure assistance, engage in recovery, and provide support. No other health care professional has such a far-reaching and diverse role. By helping them appreciate the variety of social, physical, mental, and cultural interactions they face through health and disease, nurses help families learn to become healthier. Nurses support patients, and parts of their lives can continue. Nurses do more than just caring for people. They have always been at the forefront of progress in public health and health care.
A nursing degree does not automatically mean you must follow a traditional path, and a hospital or doctor's office is not the only place to find employment. You can work in a variety of different environments to develop your skills and build your resume. The trick is to get out of your comfort zone and search for alternatives that allow you to use your degree and enjoy an exciting career. Good nurses love patients and have the power to affect others in a way that leaves the hospital even after they leave. Nurses, everywhere they go, inside and outside the hospital, affect. We should all be honoring nurses and their commitment to the public on May 12th.