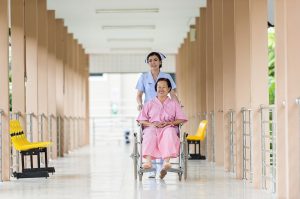 Are you thinking about a career in radiography? If yes, then this article will prove to be very meaningful to you. Let me just tell you, a career in radiography is a great choice for you if you like helping other people and paying close attention to details. Moreover, if you like performing an important role in a medical emergency, then there's nothing better than becoming a radiologic technologist.
This article will brief you about what a typical career of a radiographer comprises. For more important details regarding how to become a radiographer, you can log on to insideradiology.com.au.
1- What Is a Radiographer Trained to Do?
One of the benefits that radiographers get from their profession is that they are trained to operate some of the most cutting-edge medical equipment. As a radiographer, you get the chance of being right in the middle of a medical case, working closely with patients and doctors. If you're pursuing a career in radiography, then you would be trained to perform several diagnostic procedures, like X-rays, fluoroscopy, MRI, CT, and angiography.
2- How Is Radiographer's Career Important?
A doctor cannot perform an invasive procedure even if it's an emergency case without having the results of diagnostic tests performed by a radiographer. Radiographers are also responsible for setting radiation equipment accurately and ensuring that all test results are recorded correctly.
3- What Makes a Radiographer's Career Interesting?
If you're thinking of becoming a radiographer, then you won't spend your day doing the same work. You'll be performing various tests and using different kinds of modern technical devices. Following is what makes a radiographer's career so interesting:
• Dealing with patients and briefing them about the procedure
• Guiding patients to form correct positions for the tests.
• Operating all the test equipment
• Recording the test results
• Working with doctors and interpreting the results
4- The Directions in Which a Radiographer's Career Can Go
The best thing about becoming a radiographer is that you don't have to stick to medical insinuations and hospitals throughout your career. Although most radiographers prefer to work in hospitals, you can steer your career in other directions as well. You can work with scientists and perform radiography on fossil bones to examine them. You can work with engineers to diagnose flaws in mechanical designs. You also have the option to work in mobile imaging services, military, breast imaging centre, and veterinary care practice.
5- The Demand for Radiographers
Radiographers in Australia enjoy a sound career and handsome salary. Moreover, radiography is a steadily growing job market that is expected to flourish further during the years to come. A general radiographer in Australia can easily make $65,000 to $75,000 annually and a CT radiographer can earn around $70,000 to $90,000 annually. The pay scale for MRI radiographers is even better.
So, what have you decided? Does a career in radiography sound interesting to you? Whether you work closely with patients and doctors or help a scientist examine fossils and mummies, a career in radiography sure gives you the feeling that you're making the world a better place.