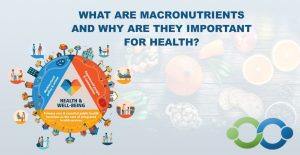 The human body needs some foods and ingredients to grow properly. Without those essential products, a person can't feel healthy and strong.
Macronutrients are one of those ingredients that you need to take in a higher quantity. Due to their high demand by the human body, these are termed as Macro which means large.
Every nutritionist will direct you to maintain the amount of these ingredients for getting better health.
No matter, either you are looking to gain weight or lose weight, you must think about these ingredients first. Without regulating them, you can't complete any task regarding your health.
Types of Macronutrients
There are three main types of macronutrients that a human being includes in his meal on daily basis.
The main reason why we take these ingredients is that they will fulfill our body's energy requirements.
A person who takes foods with an appropriate quantity of macronutrients will be healthy for a longer time.
You should keep a view on what kind of macronutrient you should take for proper health.
Proteins
Carbohydrates
Fats
All these macronutrients have a specific number of calories. It purely depends on your body conditions that which of them you should eat and in which quantity.
Let's have a look at the process with which you can estimate how much nutrients you should include in your daily meal.
How many macronutrients should we eat?
Many people have this question because they want to maintain their health and body growth.
There are two main ways through which you can calculate the required quantity of macronutrients.
First of all, you can contact any expert nutritionist who will examine your health and give you a proper diet plan.
In this process, you may have to visit the person various times to adjust that plan.
Secondly, you can use a macronutrient calculator available on the internet. With this method, you don't have to do much work but put some values in the given box according to your health.
For example, you may have to write your weight, height, and few other values. The tool will get an idea about your health and give you a perfect plan of diet to follow.
You can make as many plans as you want just by changing the values according to your growth after few weeks.
In this way, you will be able to keep your health on track properly.
What happens if we take unnecessary macronutrients?
As we have mentioned above that macronutrients are essential for human health. Its deficiency or excessiveness will harm the body badly.
In case, you get lower macronutrients, your body will not be able to make enough energy to work. Also, your bones will be affected badly and you often feel pain in your bones and joints.
On the other side, if you take macronutrients in excessive quantity, your body will convert them into useless materials.
Keep in mind that our body makes energy and blood from different ingredients available in our food. The excessive ingredients will be converted into unwanted fats that are not necessary for the body.
In this way, you will start gaining weight that will lead you towards different diseases. So according to the above discussion, it is very necessary to calculate macros of ingredients that you are going to eat. This will help you to balance your diet and maintain your body and energy level.
Final Note
You should keep track of your body's growth and adjust the macronutrient quantity with time. It will enable you to keep your health on the right path.
Without macronutrients, your body won't be able to make enough energy to work properly. That is why you should keep checking this factor by calculating its quantity.