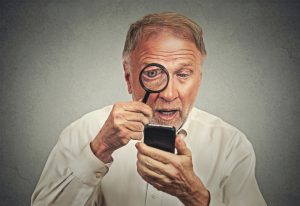 Often called the windows to our soul, eyes are the first thing that almost everyone notices when they meet someone. Whether you are meeting for the first time or have known them for years, your eyes will meet theirs while having a conversation. Besides that, they are one of the basic senses that you need to function properly. This is why the majority of the people take great care of their eyes to maintain their health.
While corrective lenses and glasses have been the norm of treating near or far-sightedness, a more permanent solution has become popular globally. Lasik eye surgery has seen a surge since many doctors and professionals have reported the great success of the procedure.
LASIK Surgery
LASIK or Laser-Assisted in-Situ Keratomileusis is a corrective eye procedure that uses a laser to treat vision problems such as astigmatism, nearsightedness and/or farsightedness. It is administered by ophthalmologists to reduce the patient's dependency on prescription lenses or glasses.
It involves the surgeon creating a flap in the cornea with a laser to raise and then fix it through reshaping. There are different techniques and detailed procedures that are used to treat specific vision problems.
It is one of the most famous eye surgeries performed across the world among the various types of refractive surgeries. Its popularity is credited to its list of accolades and successful cases. In fact, the majority of the patients who receive the surgery have successfully achieved a 20/25 or better vision.
While it is a famous treatment choice among many patients with vision-related problems, it is still not applicable to everyone. There are certain requirements that make you eligible for the surgery. As for the ones who can't get the procedure, there are only very few exceptional cases who are rejected for the LASIK procedure.
The following few points will help you decide if you are a candidate for the surgery and if you should start asking about how much LASIK surgery costs.
AGE
Your age is an important consideration when determining your eligibility for the LASIK procedure. Usually, if you have a good ocular health overall and are in the age range of 18-65, you are eligible for the corrective eye surgery. But remember that the case for you might be different depending on various other factors. For example, there are certain instances where kids under 18 can receive the surgery. It is better that you ask a surgeon to evaluate your ocular health and make a more informed decision.
Your Ocular Health
Ocular health or general state of your eyes will greatly impact the decision of your eligibility for LASIK. According to Mayo Clinic, patients with low to moderate level of refractive vision problems with no other vision errors are best suited for LASIK. Any disease that holds the potential to get worse as a result of the surgery will eliminate your chances of getting LASIK. These diseases include cataracts, large pupils, glaucoma, lid disorders, keratitis, uveitis and a few others.
Your Overall Health
Besides particularly ocular health, your overall health also impacts your chances of being eligible for LASIK. There are certain medical conditions that might have negative impacts on your eyes if you get LASIK. These diseases include diabetes, severe depression, certain chronic pain conditions and disorders related to the immune system that makes you prone to infections like lupus, HIV, arthritis among other autoimmune diseases.
While these might be able to give you a general idea about what you need to be eligible for the LASIK surgery, but it is better that you get a professional evaluation.