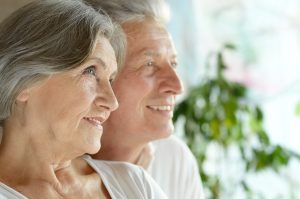 You might be looking for a senior living community, either for your folks or somewhere to retire when you've hit that advanced stage in life. It's more than looking for a location that will be your new home, and you deserve nothing but the best.
Some of the criteria include great amenities, an accessible support system, and social opportunities that are especially for the seniors living in it. One option is to look for eco-friendly senior living communities, upgraded areas that are not just focused on reducing the carbon footprint of its area. Its all-around approach to sustainability means that it can give you and your family an improved quality of life. To better appreciate this fast-rising alternative, here are a few reasons why you should choose an eco-friendly senior living community:
Reduce plastic waste
Although plastic waste reduction sounds like a vague and wide problem, it actually affects each of us in ways we're not even aware of. Studies have shown how certain chemicals in plastic packaging can leech into the food and beverages wrapped within. This poses health risks that are only magnified with age.
Generally, an eco-friendly senior living community sources its needs from socially and environmentally responsible sources. This includes the preferences toward organically grown produce often delivered from the farm straight to their doorstep. These are fruits and vegetables that reduce the use of plastics that not only pose risks of contaminating food but are also disposed of afterward after only being used once.
Additionally, most of these communities have proper waste management plans that invite their members to participate in. Knowing that your wastes, plastic or not, is handled and managed well, assures you that less of these materials end up in landfills or worse, the oceans.
Better energy efficiency
Most green senior living communities have implemented the use of alternative energy sources such as solar or wind. To be honest, these options are might appear discouraging in the form of higher upfront costs. However, remember that these investments pay for themselves in the long run. In fact, the costs of renewable energy sources have plunged over the years and are expected to go cheaper in the future. A study showed that 62% of these energy sources were cheaper than the cheapest form of conventional fossil fuel use.
Other energy-efficient and environmentally-friendly alternatives also benefit the seniors that live in them. Stable and consistent geothermal heating and cooling allows near-constant access to these utilities at a lower cost and computed, low-flow plumbing helps preserve water and makes for gentler showers. There are even indirect energy benefits to choosing an eco-friendly senior living community, such as its sustainable sourcing options meaning less energy used for transport, processing, and packaging of the foods they eat.
Safer and for the residents
There are senior living communities, and there are eco-friendly senior living communities. By choosing alternatives that are good for nature, these locations are basically healthier for the people in advanced age living in them. You've probably heard of natural paint, or eco-friendly paint for some, which contains significantly lower levels of volatile organic chemicals (VOCs). These compounds have an effect on the air quality surrounding them, especially in rooms where people might spend most of their time. The Environmental Protection Agency (EPA) has listed a number of short- and long-term health effects of these materials.
Aside from paints, the same applies to adhesives, sealants, and other substances used in finishing and furnishing houses. Also, you can expect these communities to make healthier choices in all aspects of lifestyle such as considerations on ventilation and air quality, and natural lighting for illumination. While these all sound like minor details, any of these factors could contribute to the difference between health and disease in an older individual.
Promote a healthier lifestyle
The human body is a complex machine made of too many parts, each of them requiring a specific level of care to maintain. As people age, they get weaker and require additional care to avoid any untoward events. Developers behind an eco-friendly senior living community are aware of this and try to provide as much encouragement and incentive as they can to get the seniors to move more.
In terms of encouraging physical activity, note how these locations have scattered green spaces all over the place instead of a singular area with trees. Additionally, there are roads intended only for walking or jogging, oftentimes bicycle lanes being separate. Also, a common amenities to this goal is the inclusion of regular exercise programs that not only invite the residents to exercise but also give them an opportunity to meet new people.
Conclusion
In looking for a senior living community, you deserve nothing but the best. Although it seems like the problems of the world are not our concern when looking for the perfect location, the benefits listed above show how our choices affect the environment and affect us in return. By going for an eco-friendly senior living community, not only do you help make the world a better place, but also provide the best option available.