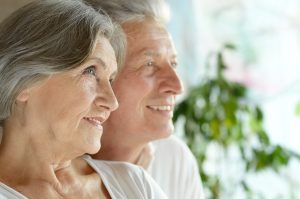 A perfect smile with pearly teeth can be a real confidence booster. However, as you age, you might experience teeth discoloration. Therefore, it becomes important to understand what causes the discoloration of teeth in the elderly and what you can do about it.
Tooth Discoloration in Seniors
Teeth naturally are not perfectly white, and the color may vary from person to person. It ranges typically from white gray to light yellow in hue. However, in rare cases, it may be a bit more yellow or brownish despite good dental health. This visible color is of tooth enamel. It is the hard substance that protects the underlying delicate tissue of the tooth.
Enamel is the hardest substance in the body and shields the teeth. The purpose of enamel is to protect the surface of the teeth from erosion or stains. It further defends the teeth from sensitivity caused by very hot or cold foods and drinks.
As you age, the outer layer of the enamel on your teeth gets worn out to reveal the natural yellow color of dentin. Since the enamel does not have living cells, once damaged, it cannot grow back. Other than aging, there are other factors that contribute to tooth discoloration in seniors. Here are some of them:
1. Disease and medication
A number of diseases and treatments, including procedures like chemotherapy and radiation, can affect the teeth color. In addition, infections may also cause the natural teeth color to fade. Medications like tetracycline, doxycycline, antihistamines, and drugs for hypertension are also known to cause teeth discoloration.
2. Poor dental hygiene
Not brushing the teeth properly and skipping flossing can lead to yellow teeth as it will allow plaque to develop.
3. Foods, drinks, and tobacco
Certain foods and drinks like coffee, tea, wine, fruits, and vegetables can lead to teeth stains.
4. Excessive fluoride
Use of excessive fluoride, often found in teeth whitening products like toothpaste or mouthwash can cause yellowing of teeth.
5. Genes
Genetics can also be a major factor. Some people have more yellow tooth color than others, while others have thinner enamel.
How to treat discoloration in old age
Enamel, once destroyed, cannot be repaired. Therefore, the first thing you can practice is prevention. Nevertheless, teeth discoloration with age is unpreventable. Some of the treatments to get rid of teeth stains are mentioned below.
– Practice good dental hygiene and brush your teeth properly.
– Avoid foods or drinks that may cause staining.
– You may consult your dentist and consider bondings or veneers to hide or remove yellow teeth.
– Your dentist may be able to help you through teeth whitening procedures.
– Over-the-counter whitening agents can be the saviors in some cases.
Author Bio: Dr. Anu Isaac, DMD, runs a successful dental practice in Salem, MA. As the founder of Coral Dental Care, she is dedicated to creating healthy, beautiful smiles for her patients and also to educating dental and non-dental community with her engaging articles on all things related to oral health, recent dental innovations, and latest treatment modalities.