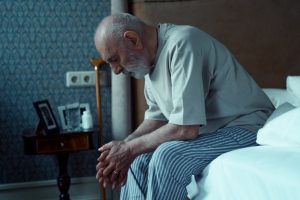 Caring for and making decisions for an aging and sick parent is never easy. But as the coronavirus continues to complicate matters for older adults, it can be even more challenging to know how and when to step in. However, sometimes choices must be made, and when that time comes, it pays to be prepared. Senior Care Central explains what you need to consider.
How Does the Virus Affect Seniors?
Scientists and doctors have made inroads in pandemic research, and all are resolute in reporting that older adults are in the highest risk category. As Johns Hopkins explains, those over age 60 with pre-existing conditions, such as lung disease and diabetes, are at the greatest risk. For these reasons, if you are caring for a senior with a health condition, the decisions you make now are that much more important to their overall health and well-being.
Getting It Together
Even if you've already discussed your senior loved one's wants and wishes, you may not be legally able to make decisions if they take a turn for the worse unless you have legal documents in place. Elder Protection Center lists the most pertinent of these as a medical directive, power of attorney for health care, power of attorney for finances, revocable trust, and a will.
Each of these documents allows you to give direction in different areas. For example, the healthcare power of attorney lets you quickly make decisions about things like medical treatment in case your loved one is incapacitated. Becoming appointed as the executor of a will gives you the power to carry out their final wishes as far as their estate and belongings go. Making arrangements while your loved one is able ensures their wishes are met.
Hospice Care
As your loved one declines, it may be necessary to arrange for hospice care. If your loved one's illness worsens and they cannot take care of themselves and they need assistance maintaining a medical condition or hands-on care when it comes to bathing, dressing, and eating, it's likely time for hospice care to take over. You might even be attempting this care yourself, but find yourself in a burnout situation, in which case a professional is the best choice for you both.
Financing the Future
If your loved ones' needs outweigh their ability to continue in their current living situation, it might be necessary to sell their home to cover expenses. Keep in mind, however, that the real estate market has changed in response to COVID-19.
First, find out what you can earn from the sale of the home by running some calculations online. It's also a good idea to learn about your local market to help with your decisions. You can get a better idea of what their home might sell for by doing some research on market trends in the area. If their property value has dropped dramatically, it may be wise to wait and use other means to pay for expenses until the market perks back up.
For instance, you could rent out the property to generate income to cover your loved one's living expenses. Just bear in mind that by turning the home into a rental, you or your loved one will be responsible for tenant vetting, maintenance and upkeep. You'll also need to gauge the cost of local rentals. Denver apartment rentals right now are averaging $1,874 for a one-bedroom. If this seems like an ideal scenario, you can also work with a property manager to handle rental operations for a small percentage.
Key Takeaways
The coronavirus affects senior citizens, and that can make it more difficult for caregivers to make decisions about their well-being.
Without having legal documents in place, any decisions you do make may not be carried out.
Real estate prices may affect your loved one's ability to pay for care, and research may be needed when facing a home sale.
Again, it's not easy to make decisions for a loved one, particularly one who has a life-limiting illness and may not be able to offer input. But as a caretaker, making decisions is something that you have to do. As the world continues to remain uncertain, having a plan in place now can save you and your entire family from indecision and heartache during what is surely one of the most stressful times of your life.