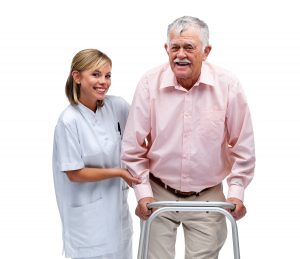 Have you heard? A new government study has revealed that falls among adults over 65 rose over 30% in the past 10 years! While a fall every now and then may feel like no big deal, it is important for seniors to recognize that even seemingly harmless falls can lead to dangerous complications like hip fractures and head trauma.
If you or the person you care for hasn't fall-proofed one of the most dangerous spots in the home, the shower, yet, don't miss this essential list of helpful safety tools:
Toiletry Dispenser
Are you still struggling with slippery bars of soap and hard-to-grip shampoo and conditioner bottles in the shower? Get an easy-to-install toiletry dispenser instead which can stay fixed to the wall under your shower head and dole out toiletries in your hand as needed with the push of a button.
Grab Bars
Experts recommend installing grab bars both inside and outside the shower on walls that are easy to reach and can fully support your weight when you brace against them. Similar products like bathtub bars which sit fixed on the side of a bathtub and provide a raised support to hold and steady yourself are great too for notoriously hard-to-navigate tub showers.
Non-slip Shower Mat
Not all shower mats are created equal, and for seniors taking fall prevention measures in the shower, finding one that stays in place and offers a textured non-slip surface to stand on is critical. Additional features like being antimicrobial and machine-washable also prevent the buildup of contaminants and mildew which are common to humid areas like the shower.
Shower Chair
Even if you have no mobility issues at all, a shower chair may be a good investment if your space allows for it. Shower chairs make it easy to sit and rest in the shower if you suddenly feel weak or unbalanced. And specialty transfer chairs help caregivers easily get a loved one in and out of the shower without over-exerting themselves or putting their loved one's safety at risk.
Handheld Shower Head
Quit trying to twist, turn, and contort your body when bathing yourself. A removable, handheld shower head is a must for easy, thorough washing that won't leave you with a muscle strain in your back. Experts recommend getting one with at least 5 feet of maneuverable cord to allow for enough slack to raise and move it around your body with ease.
Outside of the shower, additional upgrades that can improve your safety and bathroom experience include automatic lights that provide consistent, bright lighting without having to flip a switch, non-slip bathroom mats, and raised toilet seats with handles.