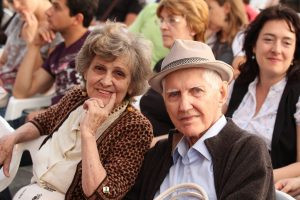 Becoming a senior citizen is a time in one's life where things begin to change, sometimes drastically, and when it comes to important things like insurance, there are quite a few things to consider making sure you have the right insurance and that you can stay within a budget for your medications and general practitioner visits.
If you have ever sat down to compare health insurance plans, you already know how stressful it can be to choose one. There are so many different HMO's, PPO's, government plans and private plans and other plans to consider. It can be confusing to understand if you don't work in the insurance business. Before choosing a plan, you need to determine a few things including:
• Make a list of any pre-existing conditions, if any, that you may have.
• Figure out what you can realistically afford to spend on health care.
• Check into healthcare options offered through work if you still work.
• Check into what Medicare offers, and whether you are eligible based on income for Medicaid or other assistance programs for health care.
Know What You Want
You also need to know the difference in various types of insurance plans.
Health Maintenance Organizations (HMO's)– HMO's require you to have all your medical care handled by a provider that is in the HMO's network.
Preferred Provider Organizations (PPO's)- a PPO will let you pick your caregiver even if they are not in the network, but the deductible and co-payment will be higher for out of network providers.
Point of service Organizations (POS)– A primary provider will take care of your services, but again, if out of network, the amount you pay will be higher than an HMO.
The best way to compare health insurance plans to choose the one that is right for you is to speak to an insurance agent who can offer the facts for the coverage you need most. Calling a company like Taylor Benefits Insurance, an insurance company that works nationwide, is a good idea to get started on the path to the right insurance plan when you hit those senior years. A good agent can walk you through each plan, explain insurance terms and let you know how much you will spend for covered services that you may need for regular care or even emergencies that may arise.