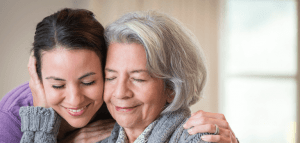 Understanding health insurance in America can sometimes feel like it requires its own specialized degree, even if you are at an advanced age and have navigated the red tape for years. As we age, and more health conditions become apparent, and navigating treatment options and cost can become increasingly tedious. About 40 million Americans are limited in their daily lives due to effects from one or multiple chronic illnesses.
The questions can become daunting: Can I get coverage if I have chronic conditions? Does my coverage include treatment and/or therapy? Is my coverage capped or limited at any point? What if I have multiple afflictions? Luckily there are resources out there to help you navigate these obstacles, you just need to know how to find them. We've compiled some tips and resources to help you get treatment and care with common chronic illness.
Heart Disease
Chronic heart disease which is an umbrella term that includes coronary heart disease, atherosclerosis, cardiomyopathy, and others is the leading cause of death for men, women, and most racial groups in the United States (about 655,000 deaths a year). The average age for a first heart attack in the US is 65, which is why it is commonly labeled a disease of senior citizens. However, with the right treatment options, many people survive heart disease for years.
Luckily, Medicare offers both medical and hospital coverage for heart disease patients which includes one free heart screen every five years, along with cardiovascular behavioral therapy visits annually with a primary care physician for preventative care. These screenings cover blood tests for cholesterol, lipids, and triglycerides along with dialogues that cover risk factors.
Chronic Kidney Disease
The CDC estimates that 15% of US adults have chronic kidney disease, which translates to around 37 million people. Depending on when it is caught, and how diligent you are with treatment options, the impact of CKD can range from minor diet restrictions to organ transplant. Most patients do not experience kidney function loss until stage three of the disease or later. These patients should still regularly meet with their primary care physician, address underlying conditions that could be contributing to the problem such as a fatty diet, lack of exercise, or smoking, but they typically do not need treatment options.
However, those who suffer from End Stage Renal Disease (stage five) have lost sufficient function in both kidneys and must regularly receive dialysis treatment until they can receive a transplant. Medicare covers inpatient, outpatient, and home dialysis treatment options under their part B and part C coverage plans. This includes supplies, nursing services, lab testing and in some cases transportation to and from treatment centers.
Degenerative Brain Disease(s)
While CKD is a very specific diagnosis that highlights kidney efficiency, neurodegenerative brain disease is more of a general term that is meant to include other specific diagnoses such as Alzheimer's, Huntington's, Parkinson's, ALS, dementia and Spinal Muscular atrophy. Unfortunately most degenerative nerve diseases have no cure, and treatment coverage options vary based on diagnosis. For example, Medicare overs PET scans for those with FTD (fronto-temporal dementia) and Alzheimer's, but only if patients meet eight additional conditions. In general, government assistance will cover hospital visits for any patient that has Part A coverage (thankfully), and most home care is also covered by Part B coverage.
However, like with previous examples, specific stipulations have to be met in order to receive the necessary coverage and treatment. Generally speaking, you should consult with your primary care physician and his staff to understand the right process for you.
Multiple Diagnoses
If the red tape with Medicare and a chronic illness is hard to comprehend, understanding how they prioritize and rank coverage based on multiple illnesses is akin to learning a new language. The CDC estimates that roughly 40% of adults in the US have two or more chronic diseases, and for those on medicare that represents a drastically different approach to how they receive coverage.
For those with multiple chronic conditions, Medicare Advantage coverage combines all the differences in parts A, B, and D and lumps them into one single service umbrella of coverage.
In 2018 the Senate passed the CHRONIC Care Act which expanded Medicare Advantage coverage and paved the way for those who require an elevated number of services like adult day care, caregivers, meal delivery, and more. To learn more about Medicare Advantage, we recommend this comprehensive write up here.
Susan is a guest writer on behalf of InsuranceFAQ.net. Susan wants to spread awareness on understanding health care and insurance coverage.