As you grow older, you are going to notice some changes in your brain's ability to remember things. You go to the kitchen and cannot remember why, or keep forgetting where you place your keys. Sometimes, you miss an important appointment or a loved one's birthday because it just slipped your mind. Memory lapses can occur at any age. However, as you grow older, you will find that the memory lapses keep increasing which will invariably upset you. Most people tend to relate memory loss with conditions such as dementia.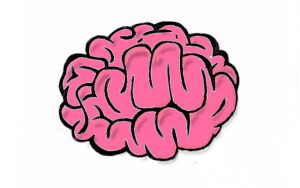 In some cases, memory loss may indicate such chronic illnesses. However, in most cases, it just reflects regular shifts in the functioning of the brain. Age tends to slow certain cognitive processes thus making it harder for an individual to learn new things and to get rid of distractions that tend to interfere with memory. While these changes may be frustrating, there is hope. Years of research and studies have yielded fruits. There are now certain things you can do to help keep your mind sharp and protect yourself from memory loss.
Stimulate your brain continuously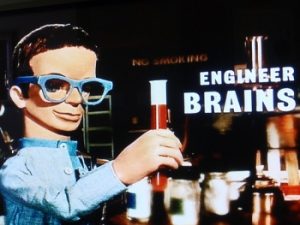 Sure, you got your degree years ago, got your dream job, married the love of your life and your life is seemingly amazing, you still need to keep learning. According to researchers, advanced education helps to keep your brain active and thus allows you to have a sharper memory. By being active intellectually, you can stimulate the communication among your brain cells. Going to school is not the only way to stimulate your brain, jigsaw puzzles, traveling around the world and learning a new dance can help you keep your mind active. If you have no idea what you can do to achieve this, play a video game. Studies have shown that computer-based brain exercises have managed to promote brain function by increasing the attention span, improving problem-solving, knowledge retention, reasoning and information processing. These studies showed that areas such as an executive control that were not targeted in the exercises also improved meaning that general cognitive health also enhanced through brain exercises.
Workout
The doctor always mentions that a healthy diet and regular exercises are what you need to stay healthy and active. Well, they are right. According to a review done in 2008 of more than 50 studies by Kirk Erickson and Arthur Kramer, your brain functions can improve when you engage in regular aerobic exercises. Of course, some people will not work out even if they know that it is good for their body. If you are one of those people, then do it for the sake of your cognitive health. The studies found that regular workouts improved brain functions such as multi-tasking, problem-solving and planning. Even the slightest exercises like a brisk walk twice or thrice a week over a six-month period will reveal great results. One of the studies reviewed showed that patients with early signs of Alzheimer's disease who exercised regularly had less brain atrophy.
How does it work? Well, the brain's neuroplasticity is improved by exercises. This means that the brain can grow new neural and blood flow pathways as a response to stimulation by learning new things and exercises. The higher the number of neural pathway reserves in the brain, the better it will be at handling strokes, head traumas and Alzheimer's disease which are more likely as you grow older.
Use all your senses
If you are learning a new dance, concentrate all your senses into it. The more senses you use, the more active your brain will be in preserving the memory. A study was conducted to find out how memory retention worked. One group was shown images without any emotional implications, and another was shown images with scents associated with them. The pictures with odor were remembered by most of the participants. Therefore, ensure you engage all your senses even when speaking to nurses and friends at the stroke rehab home. It will go a long way in boosting your memory.
Conclusion
It is now possible for you to remember experiences without having to take medication. Learning how to take care of your general health will help stabilize your mental health.
Save
Save
Save