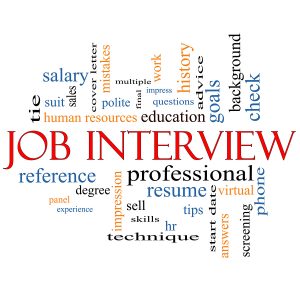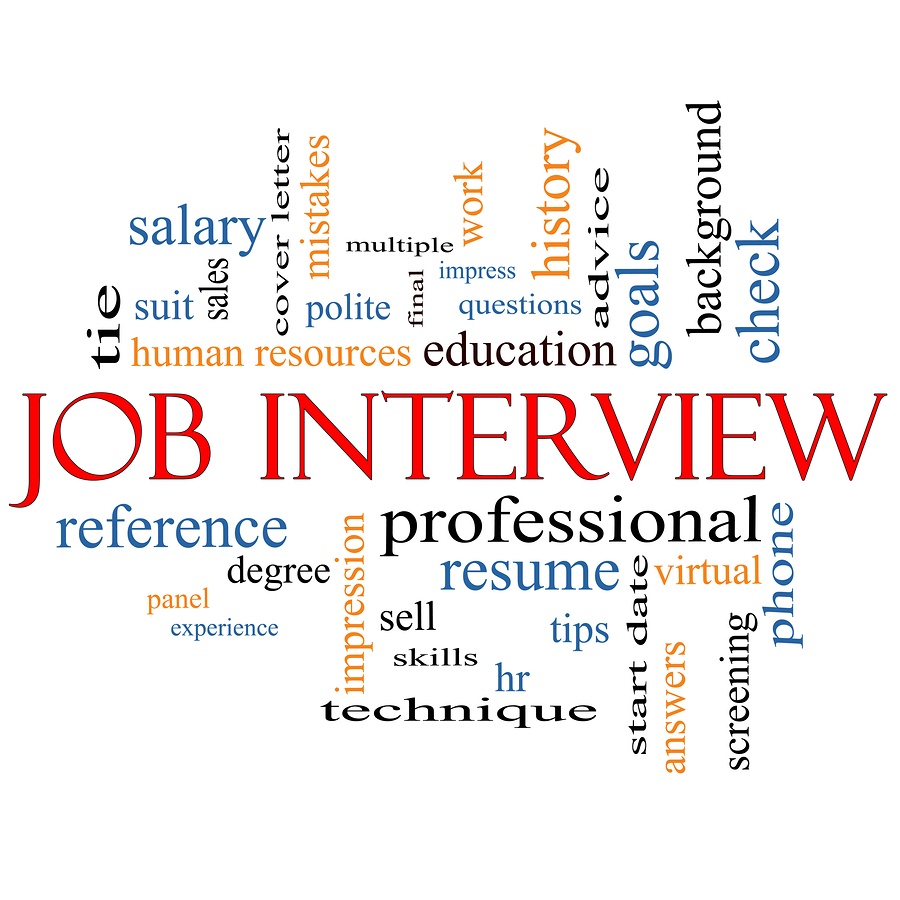 The National League for Nursing and the National Students Nurses' Association (NSNA)(2012) stated that "although there is a shortage of registered nurses, the economic recession has flooded the RN market with experienced nurses who were retired, planning to retire, or went from part-time to full-time employment. The need for RNs has declined due to low hospital census". Nursing students graduating today face a competitive employment market. Much of your success at getting the position you want will depend on how well you interview for the job. Follow these steps to be better prepared and increase your chances for a successful interview.
Be prepared
Submit your resume and application in advance, but do not assume that the person interviewing you has read them carefully. Before the interview, think about how you can highlight important aspects of your experience or education.  Do some background research on the organization or place to which you are applying.
Familiarize yourself with the key people in authority, especially focusing on the person who will interview you. During the interview you can use this information to establish some common ground. Consider some key areas such as: How large is the organization and/or the unit where you are applying? What population and geographic area do they serve? What expertise do you have to offer that might be valuable to them? For example, if you are applying for a job on an inpatient rehabilitation unit, did you have a course in rehabilitation or do clinical rotations in rehab? If so, be sure to mention this during the interview.
Look professional
Paul Walden, writing on the NSNA website, stated, "appearance and attitude are everything. Dress in professional attire and smile. Make sure you arrive promptly". Although professional attire may be more casual than it has been in years past, employers still expect an interviewee to look his/her best.  This means no blue jeans, shorts, cut-offs, flip-flops, low-cut blouses, miniskirts, overbearing jewelry, or other extremes in attire.  Business casual is usually acceptable, but when in doubt, err on the side of dressing more formally in business attire than casual.
Start with a good beginning
Introduce yourself and offer to shake hands with the interviewer while making direct eye contact. Do not sit down until directed to do so. The interviewer controls the interview. Express enthusiasm for the interviewer taking time to speak with you and make a positive comment about the surroundings or reputation of the facility. Smile and convey friendliness, approachability, and confidence. Most nurse managers are looking for a "good fit" in a new employee with their existing staff and unit milieu. Your personality may be as important to the manager as your skill set. Listen for comments made by the interviewer that suggest he/she is seeking someone who will be a team player and then be sure to share ways in which you have successfully blended with similar groups in the past.
Ask thoughtful questions
Have a few thoughtful questions ready to ask. For example: How does the open position fit within the organizational chart? Is there opportunity for gaining additional education? What type of orientation or mentoring do they provide for new nurses? Are there opportunities for advancement? These types of questions show that you are interested in a long-term relationship with the organization and are willing to learn and increase your professional skills. Asking deliberate questions can also help you assess whether or not this job is the right one for you.
Be memorable
You want the person conducting the interview to remember you in a positive light. What sets you apart from others who might be applying for this job? Answering that question in advance will point you in the direction where you need to shine. This might be your engaging personality, strong evaluations from clinical professors, your flexibility or willingness to learn, your experience in another country with service-learning projects, or your good academic performance.
End the interview well
If you were fortunate enough to be given a tour of the unit or facility, be sure to take advantage of any opportunities to greet or interact with staff or patients. The interviewer may be watching to see if you display positive interpersonal skills. Before you leave the interview, be sure that you know how you will be notified if they wish to hire you. Thank the interviewer and shake hands again (if appropriate), expressing your enthusiasm for this wonderful opportunity. If possible, send a follow-up email or thank you note to the interviewer for his/her time and attention. Be sure to continue to display warmth and cordiality as you leave the facility. You never know who may be watching.
See this article at StuNurse.com. Click on the link below:
http://www.digitaleditionsonline.com/publication/?i=157690&p=15
Save
Save
You may have heard of rehabilitation nursing, but are you familiar with what rehabilitation nurses do and their essential role in health care? According to the Association of Rehabilitation Nurses (ARN), there are four major domains within the new competency model for professional rehabilitation nursing (ARN, 2016) that can help us understand what rehabilitation nurses do.  In this blog, we will look at the ARN model from a layperson's viewpoint to help explain the role of the rehabilitation nurse. Rehabilitation nurses:
Promote successful living
Rehabilitation nurses do not only care for people, but they promote health and prevent disability. This means that rehab nurses engage in activities that help patients, families and communities stay healthy. Proactively, you might see rehab nurses helping with bike safety (such as promoting the wearing of helmets), car seat fairs (to keep children safe from injury), or stroke prevention through community screenings and teaching about managing risk factors. As rehab nurses, we also help patients towards self-management of existing chronic illness or disability, teaching them how to be co-managers with their health providers so they can maintain independence and have a good quality of life. Another key activity is facilitating safe care transitions. This means that rehabilitation nurses have a special skill set to know which setting of care is best for the patient to move to next and how to make this happen smoothly. For example, if Mrs. Smith has had a stroke and finished her time in acute rehabilitation in the hospital, but she lives alone and is not quite ready to go home, what is the best care setting or services for her to receive the help she needs?  Many errors, such as those with medications, happen when patients go from one place to another in the health system. Rehabilitation nurses can help persons successfully navigate these complexities and be sure that clients get the continuity of care they need and deserve.
Give quality care
The interventions or care that rehabilitation nurses provide to patients and families is based on the best scientific evidence available. Part of being a rehab nurse is staying current on the latest technology, strategies for care, and best practices. This is to ensure that all patients receive the highest standard of care possible. We stay current in many ways, including reading journal articles, attending conferences, obtaining continuing education, and maintaining certification in rehabilitation. Research shows that having more certified rehabilitation nurses on a unit decreases length of stay in the hospital. In addition, all of rehab care focuses on the patient and family as the center of the interdisciplinary team. To this end, rehabilitation nurses teach patients and families about their chronic illness or disability across many different areas including: how to take medications; managing bowel and bladder issues; preventing skin breakdown; dealing with behavioral issues that might be present with problems such as brain injury or dementia; coping with changes from a disabling condition; sexuality; working with equipment at home; and ways to manage pain.
Collaborate with a team of experts
Rehabilitation nurses are part of an interprofessional team of physicians, therapists, psychologists, nutritionists, and many others who work together for the best patient outcomes. For persons who have experienced a catastrophic injury or illness, the work of this team of experts sharing common goals will provide the best care, and rehab nurses are the ones who are with the patient 24/7 to coordinate this process. Through effective collaboration, excellent assessment skills, and communication with the rest of the team members, rehab nurses ensure that patient and families are getting well-coordinated care throughout the rehabilitation process. Remember that rehabilitation takes place in many settings, whether on the acute rehab unit, in skilled care, long-term care, or the home. The nurse's role is to be sure that the holistic plan of care is followed by all staff and that the physicians overseeing medical care are continually informed of patient progress for the best decision-making possible.
Act as leaders in rehabilitation
 Not only do rehabilitation nurses provide direct patient care, they are also leaders in the rehabilitation arena. You might be surprised to learn that rehabilitation nurses advocate at the highest level for legislation surrounding funding and policy for those with disabilities and chronic illness, talking with Senators and Congressmen about key issues. ARN has professional lobbyists that continually watch health policy movement in Washington and keep rehab nurses informed. Rehab nurses help patients to advocate for themselves in holding government and communities accountable for needed care services. Lastly, rehab nurses share their knowledge with others. This is done in a variety of ways through conducting and publishing research, presenting at conferences, serving on local and national committees, and serving in public office. All of the leadership activities done by nurses in rehabilitation are to promote the best quality of care for patients with chronic illness and disability.
Save
Save
Rehabilitation Nursing (Basic Nurse)

On behalf of the organizing committee, we thank you for the success of the event Rehabilitation Nursing (Basic Nurse) – hosted by Medetarian Conferences Organizing (MCO)

Posted by MCO on Thursday, December 14, 2017
Often called the windows to our soul, eyes are the first thing that almost everyone notices when they meet someone. Whether you are meeting for the first time or have known them for years, your eyes will meet theirs while having a conversation. Besides that, they are one of the basic senses that you need to function properly. This is why the majority of the people take great care of their eyes to maintain their health.
While corrective lenses and glasses have been the norm of treating near or far-sightedness, a more permanent solution has become popular globally. Lasik eye surgery has seen a surge since many doctors and professionals have reported the great success of the procedure.
LASIK Surgery
LASIK or Laser-Assisted in-Situ Keratomileusis is a corrective eye procedure that uses a laser to treat vision problems such as astigmatism, nearsightedness and/or farsightedness. It is administered by ophthalmologists to reduce the patient's dependency on prescription lenses or glasses.
It involves the surgeon creating a flap in the cornea with a laser to raise and then fix it through reshaping. There are different techniques and detailed procedures that are used to treat specific vision problems.
It is one of the most famous eye surgeries performed across the world among the various types of refractive surgeries. Its popularity is credited to its list of accolades and successful cases. In fact, the majority of the patients who receive the surgery have successfully achieved a 20/25 or better vision.
While it is a famous treatment choice among many patients with vision-related problems, it is still not applicable to everyone. There are certain requirements that make you eligible for the surgery. As for the ones who can't get the procedure, there are only very few exceptional cases who are rejected for the LASIK procedure.
The following few points will help you decide if you are a candidate for the surgery and if you should start asking about how much LASIK surgery costs.
AGE
Your age is an important consideration when determining your eligibility for the LASIK procedure. Usually, if you have a good ocular health overall and are in the age range of 18-65, you are eligible for the corrective eye surgery. But remember that the case for you might be different depending on various other factors. For example, there are certain instances where kids under 18 can receive the surgery. It is better that you ask a surgeon to evaluate your ocular health and make a more informed decision.
Your Ocular Health
Ocular health or general state of your eyes will greatly impact the decision of your eligibility for LASIK. According to Mayo Clinic, patients with low to moderate level of refractive vision problems with no other vision errors are best suited for LASIK. Any disease that holds the potential to get worse as a result of the surgery will eliminate your chances of getting LASIK. These diseases include cataracts, large pupils, glaucoma, lid disorders, keratitis, uveitis and a few others.
Your Overall Health
Besides particularly ocular health, your overall health also impacts your chances of being eligible for LASIK. There are certain medical conditions that might have negative impacts on your eyes if you get LASIK. These diseases include diabetes, severe depression, certain chronic pain conditions and disorders related to the immune system that makes you prone to infections like lupus, HIV, arthritis among other autoimmune diseases.
While these might be able to give you a general idea about what you need to be eligible for the LASIK surgery, but it is better that you get a professional evaluation.
Kristen L. Mauk, PhD, DNP, RN, CRRN, GCNS-BC, GNP-BC, ACHPN, FAAN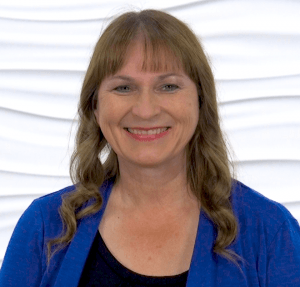 Instructor Bio:
Dr. Mauk has been a Professor of Nursing for 26 years. Prior to moving to Colorado, she was a Professor of Nursing at a large private university in Indiana for nearly 25 years, and there she held the first Kreft Endowed Chair for the Advancement of Nursing Science, a position dedicated to gerontological nursing. She earned a BSN from Valparaiso University, an MS in Adult Health from Purdue University, a PhD from Wayne State University, a Post-Master's GNP certification from University of Virginia, and a Doctor of Nursing Practice (DNP) degree from Valparaiso University.
Dr. Mauk has more than 35 years of experience in chronic illness nursing, rehabilitation, and gerontological nursing, and teaches in these specialties at both the graduate and undergraduate levels. She is certified in rehabilitation, as a gerontological nurse practitioner and clinical nurse specialist, and as an advanced palliative care and hospice nurse. She has authored or edited eight books, including two that were recognized with an AJN Book of the Year Award. She has served on editorial boards for Rehabilitation Nursing and Geriatric Nursing, and has written numerous articles and book chapters. Dr. Mauk is a frequent presenter at conferences at the regional, national, and international levels. She is the Co-Founder and President of Senior Care Central/International Rehabilitation Consultants, providing educational, clinical, and legal nurse consulting in rehabilitation and senior care in the U.S. and internationally. Dr. Mauk is also a recent past president of the Association of Rehabilitation Nurses (ARN) and has served ARN in many roles, most significantly including the Council of Leaders, Editor of the 5th edition of the Core Curriculum, PRN course faculty, and the task force to develop the ARN Professional Rehabilitation Nursing Competency Model, and current Editor in Chief of Rehabilitation Nursing.
Some of Dr. Mauk's recognitions include: Nominee for the 2016 National Robert Foster Cherry Award for Great Teachers, three AJN Book of the Year Awards (2017, 2010 & 1999), CASE/Carnegie Indiana Professor of the Year (2007), VU Caterpillar Award for Excellence in Teaching (2007), ARN Educator Role Award (2007), and the ARN Distinguished Service Award (2005). Dr. Mauk has taught nurses and students in China over the past few years. She has a passion for helping other countries to develop rehabilitation nursing into a strong specialty to promote quality care for their aging population and those with disabilities.