If you're past your 40th birthday, you've likely noticed some subtle signs of aging despite your best efforts to eat right and exercise regularly.
One of the most common signs of aging is changes in our vision. The eyes gradually lose their elasticity as we age, leading to a variety of vision problems, including difficulty reading and seeing things up close.
Fortunately, many of these issues can be corrected, with corrective lenses or laser eye (LASIK) surgery.
Common eyesight problems for people over 40
There are more than a dozen vision problems directly related to aging. Some of the more common issues include:
Dry eye syndrome 

— As we age, we have fewer tears in our eyes and they can become dry and irritated as a result. This problem is especially prevalent in women. You can combat this problem by using artificial tears.

Changes in light and perception — Aging also affects the eye's ability to adapt to darkness. This problem is particularly common among African-Americans. Prescription eye drops usually help ease this condition.

Presbyopia

 — Presbyopia is the gradual hardening of the eye's lens as we age. This usually results in difficulty reading or seeing things at close range. Reading glasses are generally prescribed to correct this problem.

Cataracts

 — Cataracts are a cloudiness on the retina that affects vision. More than 22 million Americans are affected by this vision problem. In fact, more than half of Americans will develop this problem by the time they reach age 80. When vision becomes so cloudy it affects a person's quality of life, cataracts are treated by eye surgery, a common and safe operation.

Age-related macular degeneration (AMD) — AMD is the leading cause of irreversible eye damage in those over age 50. This condition destroys the sharp, central vision needed for things like driving and reading. Lasik surgery can help prevent further damage to the eye, but can't restore vision that has been lost.
Diabetic Retinopathy — Diabetes affects more than 4.5 million Americans over the age of 40. This chronic condition affects the blood flow to all parts of the body, including the eyes, resulting in blurred vision and "floaters." Lasik surgery is usually performed to correct this problem.
How to prevent, reverse and/or retard eyesight problems related to aging
There are many things that you and your eye doctor can do to help you keep your good eyesight well into your golden years. Proper eye care is not just your doctor's responsibility. Some of the things that you have control over include not smoking, eating eye-healthy foods full of vitamins C and E, exercising regularly, protecting your eyes with UV-rated sunglasses when outdoors and breathing clean air. In addition, it's important to keep your regular, annual eye exams, so your doctor can identify and treat any problems early.
Lasik surgery and eye problems due to aging
Lasik surgery can help treat a number of vision issues associated with aging. In fact, more than 11 million Americans have had some sort of LASIK eye surgery since it became widely available in 1991. LASIK can help to improve vision in patients who are near-sighted, far-sighted and/or have an astigmatism. This type of eye surgery works by reshaping the cornea and is effective in improving vision in more than 96 percent of patients, according to WedMD.
Sources:
http://cvw1.davisvision.com/forms/StaticFiles/English/Over40_01ys.pdf
http://www.webmd.com/eye-health/lasik-laser-eye-surgery
http://bmctoday.net/crstodayeurope/2013/02/article.asp?f=ndyag-treatment-of-epithelial-ingrowth
Save
1. Introduction to Oral Health
An increase in education about oral health, as well as better access to toothbrushes, fluoride toothpaste and floss, have led to more older adults retaining their original teeth. However, as you age, your teeth and gums require a little extra attention. Read on to learn about how to care for your teeth after 55.
2. Oral Health Challenges in Aged People
– Dry mouth
Hormonal changes and many medications contribute to reduced saliva production resulting in dry mouth. Dry mouth can increase the risk of tooth decay and gum disease by allowing bacteria to breed more easily and can also lead to difficulty speaking and eating, fungal infections and problems wearing dentures.
– Attrition
Attrition refers to general wear and tear on teeth that occurs as you age. Years of chewing and grinding wears down tooth enamel increasing the risk of cavities.
– Diseases
Older adults over the age of 55 years old have an increased risk of developing thrush, a fungal infection of the mouth, as well as oral cancers.
– Root Decay
Gums can recede as you age exposing the base of the tooth to bacteria which can decay your teeth from the roots.
3. Common Conditions Found in Aged of 55+
Even with a good oral care routine, adults over the age of 55 years old have an increased risk of developing some problems with their teeth and gums. Some common conditions include:
• Darkened teeth which is often due to enamel erosion and changes in the dentine inside the teeth, but can also be caused by regular consumption of dark foods and beverages.
• A reduced sense of taste which may be due to the side effects of some medications but can also be caused by dentures.
• Gum disease which is most often caused by plaque build-up but can also be caused by cancer, anaemia and diabetes.
• Misaligned jawbone as a result of tooth extraction or loss without replacing the missing teeth which lets remaining teeth drift.
4. What Can You Do to Maintain Your Oral Health?
To keep your natural teeth strong and bright for many years to come, there are several ways you can protect your teeth and gums.
– Increase Fluoride
Fluoride is present in most drinking water and in dental products like toothpaste and mouthwash. Increasing your use of fluoride can help to protect your teeth from cavities by helping to remineralise your teeth after acid wear.
– Eliminate Tobacco Chewing
Tobacco chewing has been linked with several negative oral health issues including cavities and discolouration. But quitting tobacco can be a challenge. Talk to your doctor about resources to help you quit and make an appointment with your dentist in Southend for a tooth whitening treatment for a brighter smile.
– Increase Oral Hydration
Staying hydrated is a great way to combat dry mouth as a result of medication. Keep a water bottle close by and sip throughout the day. You can also improve your oral hydration by chewing sugarless gum and limiting your intake of alcohol.
– Antibacterial Wash
Improve your oral health by reducing the build-up of plaque with antibacterial wash. Swish a small amount of alcohol-free mouthwash in your mouth after brushing at night.
5. Conclusion
With proper oral care your teeth and gums will last your lifetime but take extra care of your teeth after the age of 55. If you interested in learning more about how your oral health changes as you age, call your local dentist for an appointment.
Author bio:
Located on the Southchurch Road, Parmar Dental is a multi-award winning
Southend Orthodontics offering high standard and quality dental treatments that
patients always expect. Parmar Dental provides dental care in a very relaxed and
tranquil environment, where each visit would be a unique experience for their
patients.
 Older adults are at high risk of developing depression. As we age, the brain becomes less active and we often begin to experience mild memory losses. Even though many seniors choose to get treatment as soon as they realize their mental health begins to decline, they don't want to become pariahs to their families. As a consequence, they refuse to get further help and end up in depression. How can we help our older parents overcome depression when they refuse to accept our assistance?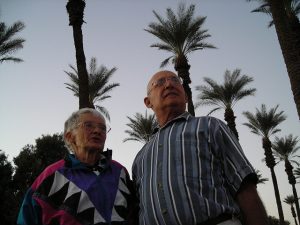 Depression – a real health concern we shouldn't leave unattended
Depression is a proven health concern that manifests differently from individual to individual. The symptoms are real, and if they're not treat in advance, the condition may lead to even greater health issues, including sleep deprivation, lack of interest in performing daily activities, isolation, lack of appetite, and more.
Sadly, too many seniors can't or won't want to admit that they feel depressed. They refuse to get help because they don't want to be a burden to their loved ones. As their parent, you have to be more aware of the signs, so that you can help them get back on their feet. Depression shouldn't be seen as a sign of weakness. Everyone can become depressed at any age, and regardless of any accomplishments of background.
Have a chat with your parents and talk about their feelings
Stress or bereavement are not the sole cause of depression in older adults. If you've noticed that your loved ones are not eating anymore or that they've lost interest in performing daily activities that once made them feel good, then they might be depressed. It's very important to talk to your parents about their feelings.
Have a friendly conversation and ask them if they're doing ok. Older adults become depressed when their health is in jeopardy; or when they begin losing their friends due to old age. If you can't afford to hire a specialized caregiver, you can be their caregiver. All you have to do is listen to what they have to say. Be there to comfort them and find a way to lift their spirit by doing activities together.
The link between sadness and depression
There's a very tight connection between sadness and depression. However many older adults claims they're not sad, making you believe they're not depressed. But deep down something's off. Their depression might kick in and develop in a totally different way. Pay close attention to the signs, and if you notice that mom doesn't talk as much or doesn't want to do anything, then she might be depressed.
In older adults, depression can be observed physically. Your parent may suffer from insomnia, acute arthritis, lack of appetite, or lack of energy. Migraines and headaches can also be a predominant symptom. As we age, we begin losing some of the people we care most about. Loss is excruciating, and older seniors don't know how to cope with it. Many grieve differently, and even though it's normal, some adults end up depressed.
It's tough to make the difference between depression and grief because oftentimes the symptoms are very similar. Nonetheless, there are ways to tell them apart. Grief involves a wealth of emotions; some are good, others are not so good. Sometimes, the person grieving a loved one may experience feelings of joy and happiness. When you're depressed, positive feelings are completely eradicated, and you feel totally empty.
Helping a loved one cope with depression
Beating depression is hard, but not impossible. It demands a lot of hard work and determination. Support matters the most, they key often being to be there for your aging parent and engage in activities that make them feel positive and upbeat. Note that digital communication doesn't help; talking to your mom every week over the phone is not enough to raise her spirit. You have to do it in person.
Make time to visit every week. Bring the kids over, go out for coffee, and find a way to have a good time and remember the good times. Residential care may not be the first thing that comes to mind when aiming to overcome depression. But it might be a good idea because it allows older adults to make new friendships and build relationships.
Save
Whether you've recently retired, are planning to retire soon or are facing an unknown future where retirement seems virtually impossible, when you're living on a fixed or tight income, you're always looking for ways to save money. Plus, since one of the first areas to get cut when the budget is tight is entertainment, you may wonder how can you still have fun, without spending a fortune. To answer that question, here's a list of inexpensive activities that could be perfect for you!
Attend Free Events. From free nights at the museum to local art gallery showings in town, keep your radar on for free activities in the area that you might enjoy. Most cities will host free lectures, concerts, movie nights and other activities from time to time.
Start a Club or Discussion Group.
Start a book club, movie group or discussion group with a handful of friends, hosted either at your home or rotating homes month to month. Getting together will cost little more than making some snacks — and it will still be a fun night for everyone.
Take Advantage of Community Centers and Libraries. Rent movies or check out books at the library, and go for walks at the local community center track. Within your specific city or town, find what other amenities are available to you and decide to make the most of them, either on your own or with a friend.
Volunteer in the Community. Volunteering not only makes you feel good about helping others, but it also connects you with people in the community and often qualifies you for some cool, cash-saving perks. Whether it's free food when you're volunteering at the local school district or a place to socialize when you're serving as a greeter at the hospital, volunteering helps you reach outside yourself and have fun in the process.
Host Potlucks. Rather than always going out to eat with friends, try hosting potlucks where everyone brings a dish to pass. You'll only need to make one dish, still have the fun of socializing with friends or loved ones, and save a bundle in the process.
Enjoy the Outdoors. Go to the park, take walks on trails at the forest preserve, plan a picnic or watch a local Little League game. Getting outside is not only good for your spirits, it's usually inexpensive too!
Mark Westerman is the Chief Marketing Officer for CareOne, Inc., a provider of debt relief services nationwide.
Seniors are using technological gadgets today more than ever according to a 2012 research. However, seniors have a long way ahead before they are tech savvy. Good technology can keep your senior loved ones engaged, connected and active both mentally and physically. Again, technology enhances safety for seniors living at home. Check out these five pieces of technology.
1. Tablets, iPads and Smartphones
Your senior loved one needs to have either or all of these devices. They are simple devices really that you may not even realize are needed. Tablets are iPads can be installed with games and apps that promote the mental fitness of your older parent. Seniors can also view photos, learn languages, listen to music and stay connected with people.
2. Medical alert systems
Medical alert systems are a must-have for all seniors. They are designed as simple smartwatches or bracelets and others are like a key fob that seniors hang around their neck. These systems help you monitor the location of loved ones at all times, it gives them calendar notifications and reminders, detect falls and some even have a panic/help button. Because the systems integrate with your smartphone, you have access to your senior loved ones as long as you have your smartphone.
3. Wireless Internet
Does your senior loved on use the internet? If they do, they will need wireless internet more. Even when a senior does not use the internet, most of the smart devices you install at home do; smart sensors, smart thermostats, smart home monitoring and surveillance systems and even the smartphones use internet. Today, most nursing homes are connected to the internet.
4. Smart Assistive Devices
Assistive technology help seniors stay independent at home and also stay safe. You do not have to get them Amazon's Alexa but you can have other smart devices to help seniors with daily tasks at home. Besides the obvious technologies like home monitoring and GPS, you can install stove shut-off systems, photo-enhanced phone dialers, smart LED lights, and medication dispensing appliances. These systems come in handy when seniors have cognitive impairment.
5. Fitness Bands
Fitness bands have advanced greatly offering more than just activity stats. Bands such as FitBit, will monitor levels of activity throughout the day, heart rate and even warn when senior vitals are not normal. This way, it is easier to detect when seniors are suffering from a disease and seek medical help. Seeing that these bands can even detect blood sugar, and they are light enough to be worn 24/7, they are great for all seniors.