Rose's family knew that she was having some memory problems as well as balance issues when walking, but they told themselves that she was getting long okay and was safe to stay at home alone. After all, of Rose's three grown children, only one lived near her, and all the kids had their own families to tend to in addition to working. Rose told herself this as well. She didn't want to be a burden to her kids and she didn't want anybody in her house. She was 86 but she could still take care of herself…until one day.
That one day, Rose was in the attic trying to get down some Christmas ornaments. She was standing on a chair and fell, crashing to the floor. Rose felt a searing pain down her leg and she wasn't able to stand up. She lay there crying, not knowing what to do. She felt so confused. There was no phone in the attic, and no windows to call out for help. She couldn't get herself up and every time she moved, it hurt so bad that she stopped trying. Rose lay on the cold, wooden floor of that attic with no food, water, or help for 2 days before the neighbors got worried and called the police and her family. By the time they found her, Rose was confused and dehydrated, in bad shape. She had broken her hip when she fell, had a mild concussion and bruised ribs as well. She spent a week in the hospital and then another 3 weeks in a rehabilitation unit within the nursing home after hip surgery to repair the fracture. During her hospitalization, she was diagnosed with middle stage Alzheimer's dementia. When it came time for discharge from the rehabilitation unit, Rose's children felt she was no longer safe to stay at home alone and sent her to a memory care unit in a local nursing home. Rose felt like she had done something wrong. Because she fell, she could no longer live in her home and she felt her children didn't care about her. She didn't get to set her affairs in order or say goodbye to her beloved home and neighbors.
Recently, I have noticed this alarming trend in the care of older adults. Family members know a crisis is coming, but still they wait. They wait to get help into the home. They wait to tell the doctor what is going on. They don't seek help or even want to talk about the physical and mental problems they see in their older parent. The older adult is afraid of losing independence so she hides her problems. Sometimes the older person doesn't realize how serious her memory problems are until there is a crisis. Often the family is too busy or overwhelmed to deal with the realities of what is happening to their loved one. Maybe the older person refuses to have help…until that day when she no longer has a choice.
Planning ahead at the first sign of problems is a positive step for older adults and their families. It avoids the crisis scenario that so often happens. Waiting for the crisis to occur puts everyone in an uproar when it does. Wouldn't it be better and easier to avoid the crisis by planning ahead? Getting an assessment from the physician done early and making plans for help in the home as soon as it is needed can help avoid all the negative feelings and emotions that come when a catastrophic event occurs suddenly. You may even be able to avoid traveling down the crisis road altogether.
So, don't wait for the crisis to happen. Be proactive. Take action now. Taking the time to explore assisted living options or arrange for some help in the home could make all the difference in your loved one's quality of life and will help preserve positive family relationships for the future.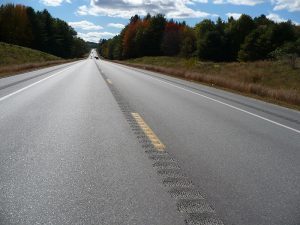 Moving from one home to another is seldom easy — in fact, it's considered one of the most stressful life events people experience. However, the process can be especially tough for senior citizens. Whether you're an older adult about to leave your long-term home or you're the child of a senior getting ready to help a parent leave his/her home, here are some important tips to keep in mind:
Acknowledge Emotions. Anytime you're talking about leaving a long-term home, you're talking about more than changing addresses. Saying goodbye is hard. Instead of ignoring the sadness that accompanies such a move, process it. Remember, it's normal to feel some sadness, whether you're moving into an assisted-living facility, in with relatives or simply to a smaller place.
Pare Down Possessions. When it comes down to the physical moving process, the less you have to move, the easier the transition. Rather than packing every worldly possession and forcing yourself to organize later, take the time now to downsize. Go through all your furniture, knick-knacks, mementos, gadgets and so on, and determine whether you'll truly need those items in the new place. Separate everything into "keep," "give away" and "trash" piles. If you don't want to hand down or donate certain items, plan a garage sale to get a little extra cash in the process.
Hire Professional Movers. Don't endure unnecessary stress by managing the moving process alone — hire movers. Find a company that specializes in assisting with smooth transitions, and enlist its help to transport furniture and boxes to their intended destinations. If some things are going to a new home and others are going to friends and family, communicate to your moving company which items go where.
Pack an Overnight Bag. Set aside a few changes of clothes, important toiletries, towels and sheets to have with you for that first night or few nights in your new home. Instead of rifling through boxes and feeling overwhelmed with all there is to unpack, there will be a little normalcy — even when you're still getting settled. Other good items to bring are a first-aid kit and flashlight.
Moving as a senior citizen isn't easy, but it can be a smoother, more pleasant experience with a little planning. Use the tips above to aid your upcoming move.
Chris Crompton is a marketing manager for TSI, a leader in the shipping and freight industry since 1989. TSI offers low rates and professional service on long distance small moves and shipments.
Sometimes the holidays bring with them conundrums, and figuring out good gifts is usually one of them. Finding a present that expresses how much you value the caregiver in your life can be particularly challenging. We've pulled together a list of ideas that go the extra mile for that special someone who always serves above and beyond for you or your loved one.
Rest and relaxation
It's no secret that caregivers bear a heavy burden. Selecting a gift that provides relaxation and comfort can bring meaningful restoration to those in the role of caregiver. Consider an aromatherapy diffuser with essential oils in soothing scents, such as lavender, sandalwood, or vanilla. Along those same lines, you could assemble a gift basket for an indulgent bath. Choose oils, lotions, and bath salts in a favorite scent, and add a luxurious towel and some herbal teas.
If you really want to wow your caregiver, consider splurging on a new mattress. Some of the bed-in-a-box options are particularly outstanding, and it can be delivered straight to the recipient's door. Look for a top-rated mattress that can fit any sleep style. For example, the Leesa is one great option. It's a highly-rated foam mattress that's optimal for all sleeping styles and is perfectly poised between soft and firm.
Connection and caring
Sometimes a break is the best gift you can give someone who is in the role of caregiving. Consider a gift certificate to a local restaurant or movie theater, and include a handwritten note on pretty paper or a card saying you will cover care during the meal.
If your time is tight or the duties are too complex, offer to perform a task for the caregiver instead. Pick up groceries, take her car for an oil change, then get it washed and waxed, or do some yard work or housekeeping. If the caregiver can't break away, consider reaching out with an offer to bring a meal over. You can prepare lunch and sit down together, which is a chance for companionship and conversation – a gift often beyond immeasurable value.
For an ongoing gift, a meal delivery service can be a boon to caregivers, making nutritious food easy and convenient, or consider a coffee club subscription. If you're good friends, considering having a movie night together. Popcorn, a dvd, and a few hours of friendship can provide much needed respite, and choosing a comedy offers the bonus of allowing you both to laugh off stress.
Happiness and hobbies
Certain kinds of activities tend to fall by the wayside for caregivers. With that in mind, consider ways to help your caregiver pursue a hobby interest. You can assemble a gift tote of supplies, such as for crafting, baking, or woodworking. Add a note explaining that once a week you'll cover care, or you could hire an aide to cover that time periodically.
If your special caregiver loves events, tickets to a tour, concert or play can be ideal. Another idea is to purchase participation in a class your caregiver would enjoy, such as in culinary arts, yoga, or music lessons.
For booklovers, a new e-reader could be just the ticket, along with a gift card to download some books. Journaling is a popular stress-reliever for caregivers, allowing them to sort through emotions and process events of the day. Consider purchasing a handmade journal and selecting an especially beautiful pen to go with it.
For caregivers who are primarily housebound, a bird feeder which mounts to the window or could hang from a nearby tree can provide hours of peaceful entertainment and stress relief. Add a pair of binoculars, seed, and a bird identification guide to make your gift complete.
Caregiving is a challenging burden, and those who take on the responsibility are worthy of special gifts. Consider options which show how much you appreciate their self-less, loving assistance. The holidays are the perfect season for demonstrating how grateful you are to the caregiver in your life.