IRC's interview with Chad Jukes. Chad lost his limb while serving in Iraq and now is a prolific mountain climber. Follow his upcoming climb in Ecuador with the Range of Motion Project (ROMP) in July on our social media. Dan Easton, our Social Media Director for IRC, will also be climbing with Chad and the elite ROMP team.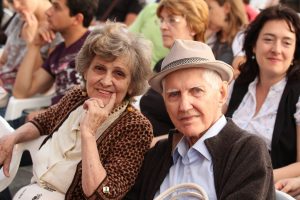 Becoming a senior citizen is a time in one's life where things begin to change, sometimes drastically, and when it comes to important things like insurance, there are quite a few things to consider making sure you have the right insurance and that you can stay within a budget for your medications and general practitioner visits.
If you have ever sat down to compare health insurance plans, you already know how stressful it can be to choose one. There are so many different HMO's, PPO's, government plans and private plans and other plans to consider. It can be confusing to understand if you don't work in the insurance business. Before choosing a plan, you need to determine a few things including:
• Make a list of any pre-existing conditions, if any, that you may have.
• Figure out what you can realistically afford to spend on health care.
• Check into healthcare options offered through work if you still work.
• Check into what Medicare offers, and whether you are eligible based on income for Medicaid or other assistance programs for health care.
Know What You Want
You also need to know the difference in various types of insurance plans.
Health Maintenance Organizations (HMO's)– HMO's require you to have all your medical care handled by a provider that is in the HMO's network.
Preferred Provider Organizations (PPO's)- a PPO will let you pick your caregiver even if they are not in the network, but the deductible and co-payment will be higher for out of network providers.
Point of service Organizations (POS)– A primary provider will take care of your services, but again, if out of network, the amount you pay will be higher than an HMO.
The best way to compare health insurance plans to choose the one that is right for you is to speak to an insurance agent who can offer the facts for the coverage you need most. Calling a company like Taylor Benefits Insurance, an insurance company that works nationwide, is a good idea to get started on the path to the right insurance plan when you hit those senior years. A good agent can walk you through each plan, explain insurance terms and let you know how much you will spend for covered services that you may need for regular care or even emergencies that may arise.
American Journal of Nursing Announces 2017 Book of the Year Awards
Awards Honor Exceptional Healthcare Books in 20 Categories
December 27, 2017 – Wolters Kluwer Health and the American Journal of Nursing (AJN) are pleased to announce the 2017 winners of its annual AJN Book of the Year Awards honoring exceptional texts for advancing healthcare quality. The list of winners appears in the January 2018 issue of AJN, the "leading voice of nursing since 1900."
"2017 marks the 48th year of the AJN Book of the Year Awards, and we're pleased to continue the tradition of recognizing high-quality publications for their impact on the healthcare community and efforts to improve care and patient outcomes," said Maureen Shawn Kennedy, MA, RN, FAAN, Editor in Chief of AJN.
The AJN Book of the Year program is a prestigious competition that garners the attention of the nursing community and supporting healthcare publishers. Since 1969, AJN has announced its annual list of the best in nursing publishing. The winners are chosen by a panel of judges who range from college professors to clinicians to nursing executives. Awards are given for first, second and third place in 20 categories.
This year's first-place winners are:
• Adult Primary Care: Medical Imaging for the Health Care Provider: Practical Radiograph Interpretation by Theresa M. Campo • Advanced Practice Nursing: Family Practice Guidelines by Jill C. Cash and Cheryl A. Glass • Child Health: Wong's Essentials of Pediatric Nursing by Marilyn J. Hockenberry, David Wilson, and Cheryl C. Rodgers • Community/Public Health/Home Health: Public Health Nursing: Practicing Population-Based Care by Marie Truglio-Londrigan and Sandra B. Lewenson • Consumer Health: Invitation to Holistic Health: A Guide to Living a Balanced Life by Charlotte Eliopoulos • Creative Works: Catching Homelessness: A Nurse's Story of Falling Through the Safety Net by Josephine Ensign • Critical Care – Emergency Nursing: Nurse Anesthesia Pocket Guide: A Resource for Students and Clinicians by Lynn Fitzgerald Macksey • Digital Products: Davis Advantage + Davis Edge. Online Personalized Learning for Medical–Surgical Nursing: Making Connections to Practice by Janice Hoffman and Nancy Sullivan • Environmental Health: Environmental Health in Nursing by Jeanne Leffers, Claudia M. Smith, Katie Huffling, Ruth McDermott-Levy, and Barbara Sattler • Gerontologic Nursing: Gerontological Nursing: Competencies for Care by Kristen Mauk • History and Public Policy: Using Nursing Research to Shape Health Policy by Patricia A. Grady and Ada Sue Hinshaw • Information Technology: Simulation Champions: Fostering Courage, Caring, and Connection by Colette Foisy-Doll and Kim Leighton • Maternal-Child Health: Freestanding Birth Centers: Innovation, Evidence, Optimal Outcomes by Linda J. Cole and Melissa D. Avery • Medical-Surgical Nursing: Medical–Surgical Nursing: Assessment and Management of Clinical Problems by Sharon L. Lewis, Linda Bucher, Margaret McLean Heitkemper, Mariann M. Harding, Jeffrey Kwong, and Dottie Roberts
Chosen by Catherine P. Emmett, PhD, ARNP, ACHPN, clinical practice specialist, Empath Health, St. Petersburg, FL.
Figure
1. Gerontological Nursing: Competencies for Care
Edited by Kristen Mauk. 4th edition. Burlington, MA, Jones and Bartlett Learning.
2. Gerontological Nursing
By Charlotte Eliopoulos. 9th edition. Philadelphia, Wolters Kluwer.
3. Teaching with ACES: A Faculty Guide
Edited by M. Elaine Tagliareni. Philadelphia, Wolters Kluwer