IRC's interview with Chad Jukes. Chad lost his limb while serving in Iraq and now is a prolific mountain climber. Follow his upcoming climb in Ecuador with the Range of Motion Project (ROMP) in July on our social media. Dan Easton, our Social Media Director for IRC, will also be climbing with Chad and the elite ROMP team.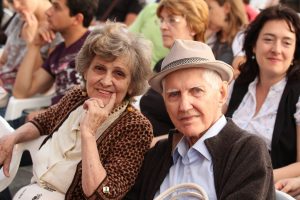 Becoming a senior citizen is a time in one's life where things begin to change, sometimes drastically, and when it comes to important things like insurance, there are quite a few things to consider making sure you have the right insurance and that you can stay within a budget for your medications and general practitioner visits.
If you have ever sat down to compare health insurance plans, you already know how stressful it can be to choose one. There are so many different HMO's, PPO's, government plans and private plans and other plans to consider. It can be confusing to understand if you don't work in the insurance business. Before choosing a plan, you need to determine a few things including:
• Make a list of any pre-existing conditions, if any, that you may have.
• Figure out what you can realistically afford to spend on health care.
• Check into healthcare options offered through work if you still work.
• Check into what Medicare offers, and whether you are eligible based on income for Medicaid or other assistance programs for health care.
Know What You Want
You also need to know the difference in various types of insurance plans.
Health Maintenance Organizations (HMO's)– HMO's require you to have all your medical care handled by a provider that is in the HMO's network.
Preferred Provider Organizations (PPO's)- a PPO will let you pick your caregiver even if they are not in the network, but the deductible and co-payment will be higher for out of network providers.
Point of service Organizations (POS)– A primary provider will take care of your services, but again, if out of network, the amount you pay will be higher than an HMO.
The best way to compare health insurance plans to choose the one that is right for you is to speak to an insurance agent who can offer the facts for the coverage you need most. Calling a company like Taylor Benefits Insurance, an insurance company that works nationwide, is a good idea to get started on the path to the right insurance plan when you hit those senior years. A good agent can walk you through each plan, explain insurance terms and let you know how much you will spend for covered services that you may need for regular care or even emergencies that may arise.

Paige A. Mitchell
If you're caring for a family member at home, you'll want to ensure your house is a safe, healthy environment for everyone involved. You'll likely have some adjustments to make in order to make your home more comfortable for an ill or impaired loved one. Consider the four home improvements below.
1. Declutter and re-decorate
Keep floors clear of toys and shoes. Strategically rearrange the furniture, so that your loved one is able to remain stimulated and engaged while they sit. For example, they may enjoy some natural sunlight and the view of nature from a comfortable chair near a window. Personal touches and familiar objects can make Alzheimer's patients more comfortable.
2. Enhanced access
It's important to review each room in the house to determine how accessible it is to someone who is ill or impaired. The American Association of Retired Persons' checklist includes zero-threshold and wide entrances for wheelchairs and walkers, low light switches and door knobs that are reachable to someone in a wheelchair, and non-slip flooring and grab bars in at least one bathroom.
3. Maintain your home
Whether you're caring for someone who is ill or not, it's important to conduct regular home maintenance to ensure it's a truly healthy environment. For example, replacing batteries in smoke detectors is especially important if your loved one is forgetful and susceptible to forgetting that something is on the stove. Take full advantage of your home repair insurance to save time, energy, and money on repairs.
4. Ask for help
Fifty percent of caregivers report feeling depressed. If you're suffering from fatigue, isolation, irritable, and/or ill, it's important to take a step back to take care of yourself. Don't forget to ask for help when you need it. Seek an expert opinion for objective advice on whether you should consider placing your loved one in assisted care.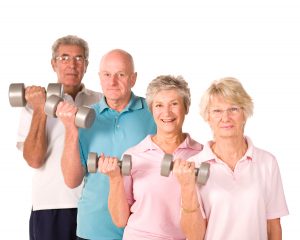 Like other critical parts of the musculoskeletal system, the spine experiences some wear and tear over the decades. Does this mean back pain is inevitable as you get older? Not necessarily.
What Happens to Your Spine as You Age?
The spine itself is composed of a series of stacked bones called vertebrae. Small joints between each vertebra allow for the spine's range of movement and little rubbery discs with jelly-like centers inside make sure bones don't rub against one another (they also serve as the spine's shock absorbers).
Over time, these disks can dry out, shrink, and wear away, causing the spine to compress. This is known as degenerative disc disease. Sometimes the space surrounding the spinal cord will start to narrow too; this is known as spinal stenosis. Arthritis and osteoporosis may also affect the spine as you age leading to joint degradation and even spinal fractures.
Any of these age-related conditions can contribute to back pain, especially when bones start rubbing against one another and nerves get pinched. The body may even go as far as to grow bone spurs in an effort to stabilize a degenerating spine.
Preventing and Managing Back Pain
So, is there anything older adults can do to prevent it or at least manage the pain and discomfort that comes with those types of conditions? Definitely.
Experts recommend taking actions to relieve some of the burden your spine bears during daily activity. This includes:
Exercising to strengthen your back and core to more properly support the spine
Practicing good posture when sitting, using the computer, texting, etc.
Wearing a back brace for added posture support and lumbar compression
Eating a healthy diet rich with anti-inflammatory foods that help you maintain a healthy weight and combat systemic inflammation in they body – think fresh fruits, vegetables, whole grains, nuts, seeds, legumes, and lean proteins
Reducing stress on the back. This may mean utilizing lumbar cushions when driving, updating your mattress to better support your spine when sleeping, and avoiding activities which exacerbate your back pain
Additional Thoughts
Of course, it is also important to remember that acute back pain can also stem from something as simple as a muscle strain. Lifting something heavy, straining your arms and neck reaching for something in an awkward position, even sitting for a long period of time in an uncomfortable chair – any of these things can cause back pain and inflammation.